Palace intrigue: Trump friend goes off on Priebus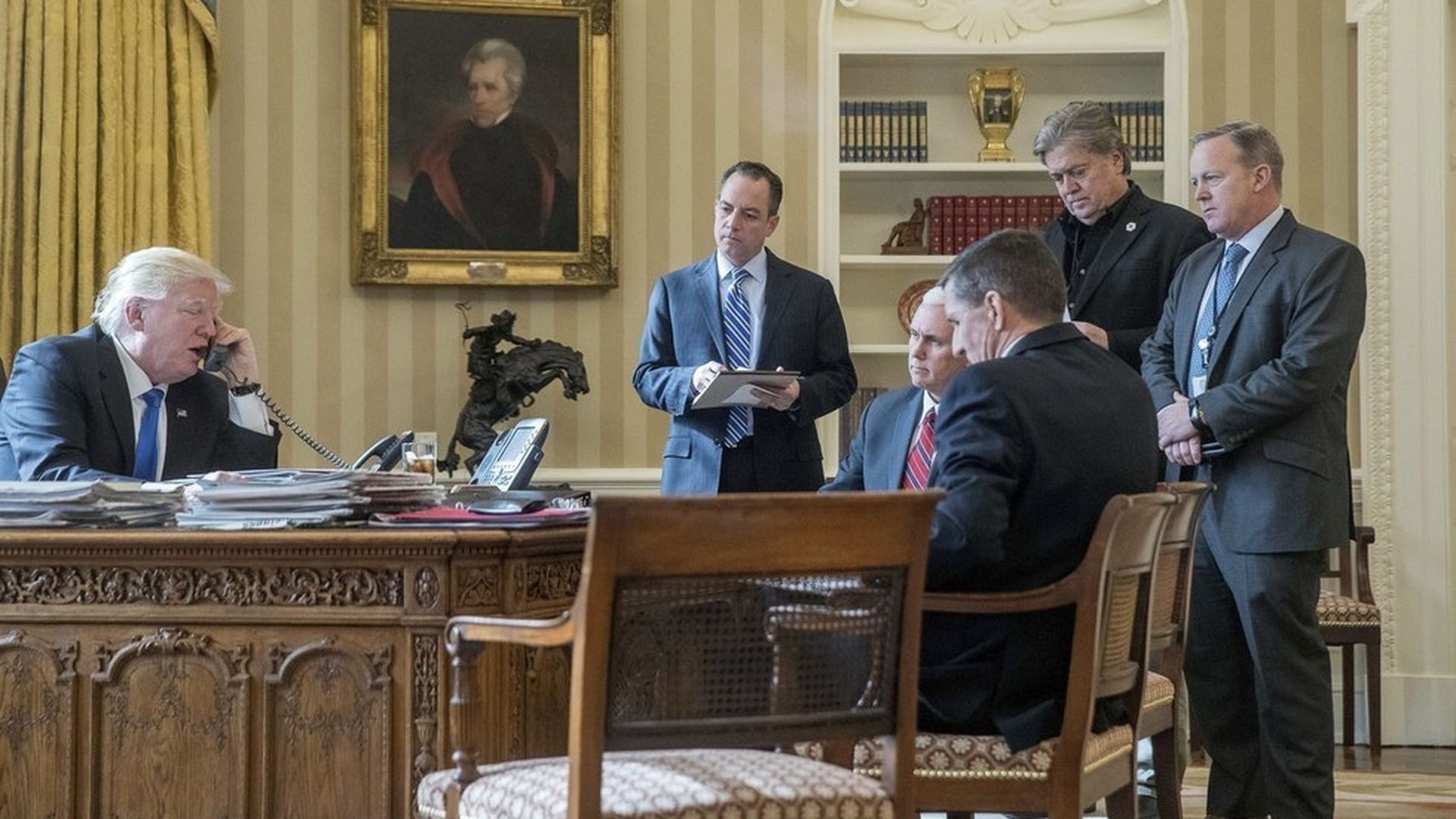 President Trump's friend Chris Ruddy appeared Sunday on CNN's Reliable Sources. Unprompted, Ruddy, the CEO of Newsmax Media, attacked the President's chief of staff, Reince Priebus, as weak and incompetent.
Here's what Ruddy said:
"The White House is showing not the amount of order that we need to see. I think there's a lot of weakness coming out of the chief of staff. I think Reince Priebus, good guy, well intentioned, but he clearly doesn't know how the federal agencies work. He doesn't have a really good system. He doesn't know how the communications flow ... the President's not getting the back-up he needs in the operation of the White House and sometimes the pushback he needs to have with a stronger ... White House chief of staff."
Why we 're paying attention: Ruddy tweeted yesterday that he joined Trump for a drink the day before after the Abe dinner (Trump had a diet Coke, Ruddy had a scotch), and that the 2 talked for half-an-hour. Two days later Ruddy is publicly attacking Priebus. We now have a public glimpse into some of the advice Trump is getting privately. And people who work with Trump are keenly aware of his history of making major staff changes when he's not happy with how things are going.
Go deeper