Our economic Achilles' heel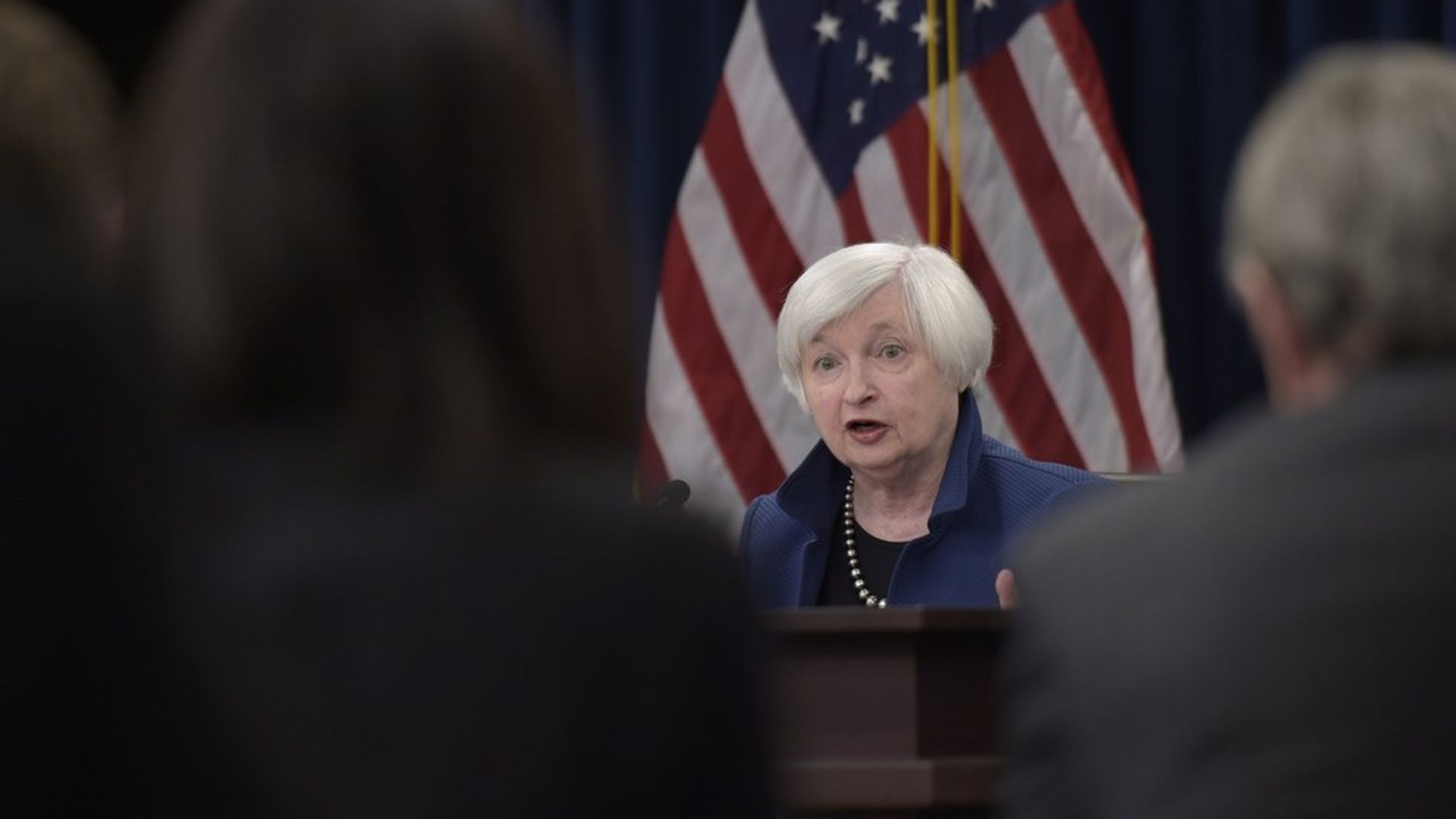 Janet Yellen and the Federal Reserve have repeatedly voiced their concerns over businesses not investing in plants and equipment, not only because it would represent job-creating economic activity, but because it helps increase future growth by making workers more productive.
U.S. Bureau of Economic Analysis
The Fed noted in its policy statement released today that this measure has "firmed somewhat" since it last met. And this is true, technically—overall business investment grew 0.04% faster in the final quarter of last year than it did a year before. But compared to even 2014, this number is depressingly low.
Why it matters: Surveys of business owners and consumers alike show skyrocketing confidence in the economy. But when it comes to actual spending — be it capital investments or consumer spending — the numbers just aren't there. Whether economic activity rises in the coming months to match confidence levels, or the reverse, will tell us everything we need to know about the 2017 economy.
Go deeper