Otto Warmbier dies after detainment in North Korea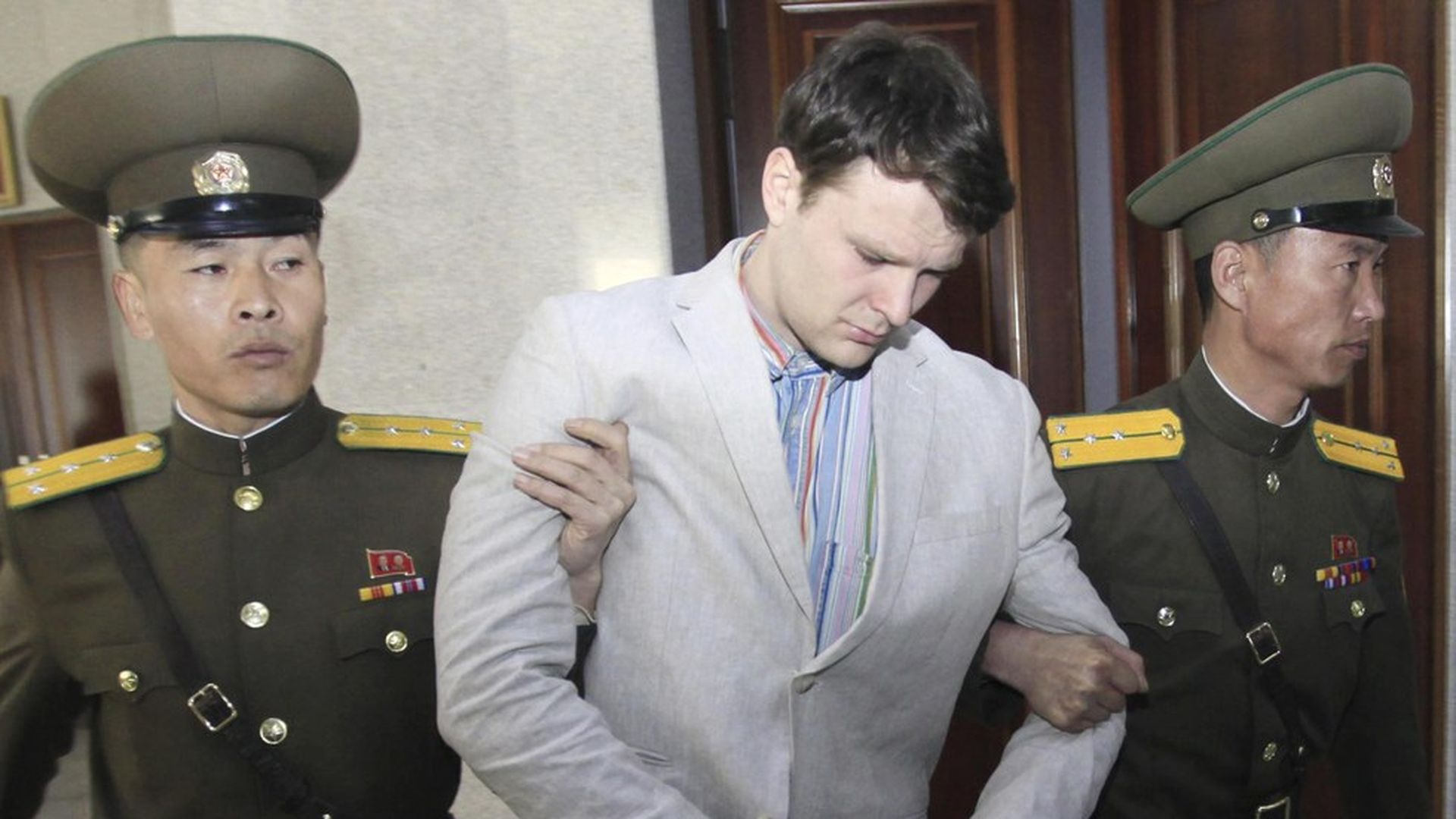 Otto Warmbier, the 22-year-old American student who was released from a North Korean prison just last week, has died, according to a statement released by his parents, Fred and Cindy Warmbier:
"Unfortunately, the awful torturous mistreatment our son received at the hands of the North Koreans ensured that no other outcome was possible beyond the sad one we experienced today.... He was at home, and we believe he could sense that."
Warmbier, a University of Virginia student, was arrested in North Korea in January 2016 after authorities said they had security footage of him taking a propaganda banner off of a wall in his hotel. He was sentenced to 15 years of hard labor, but released last week at which point it was revealed that he had been in a coma for almost the entirety of his detainment.
Go deeper