Opendoor home purchases top $100 million per month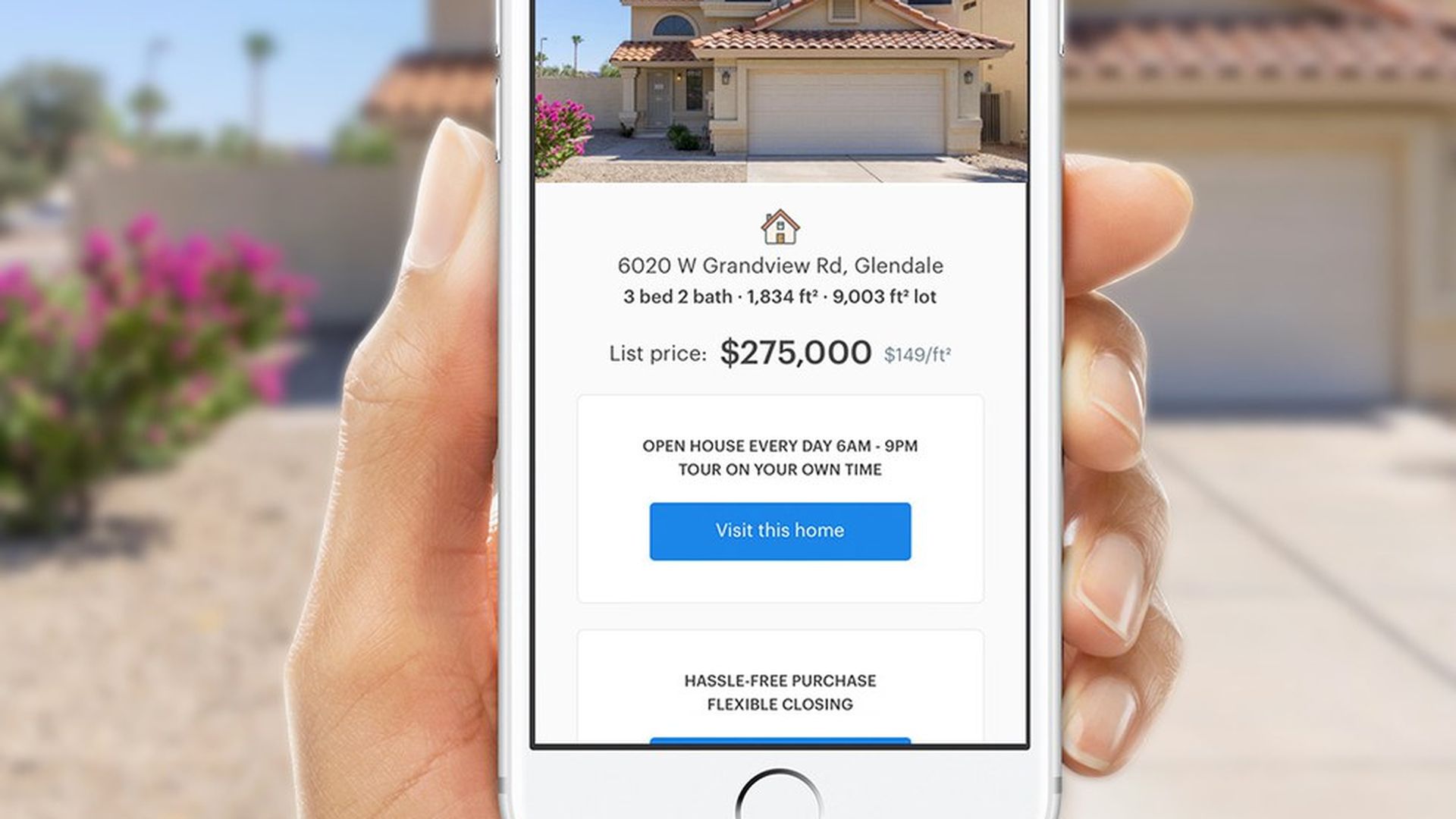 Opendoor, a San Francisco-based startup launched three years ago to buy and sell homes online, says that it a $1.3 billion annual purchase rate.
Bottom line: "It really shows that this new behavior of selling your home online is more mainstream than it seemed," Opendoor CEO Eric Wu tells Axios. The company's model, in which it purchases and then resells the homes itself, has faced skepticism from the get-go.
Addition: The company also disclosed the homebuilder Lennar participated in its $210 million funding round last year, with Lennar COO Jon Jaffee joining Opendoor's board of directors.
More: Opendoor is officially adding Atlanta as its fourth market (along with Phoenix, Dallas-Forth Worth, and Las Vegas), and says it will expand to Orlando and Raleigh, N.C. later this month.
Correction: An earlier version of this story stated that the $110 million was a monthly sell figure.
Go deeper