OPEC and Russia set to extend production deal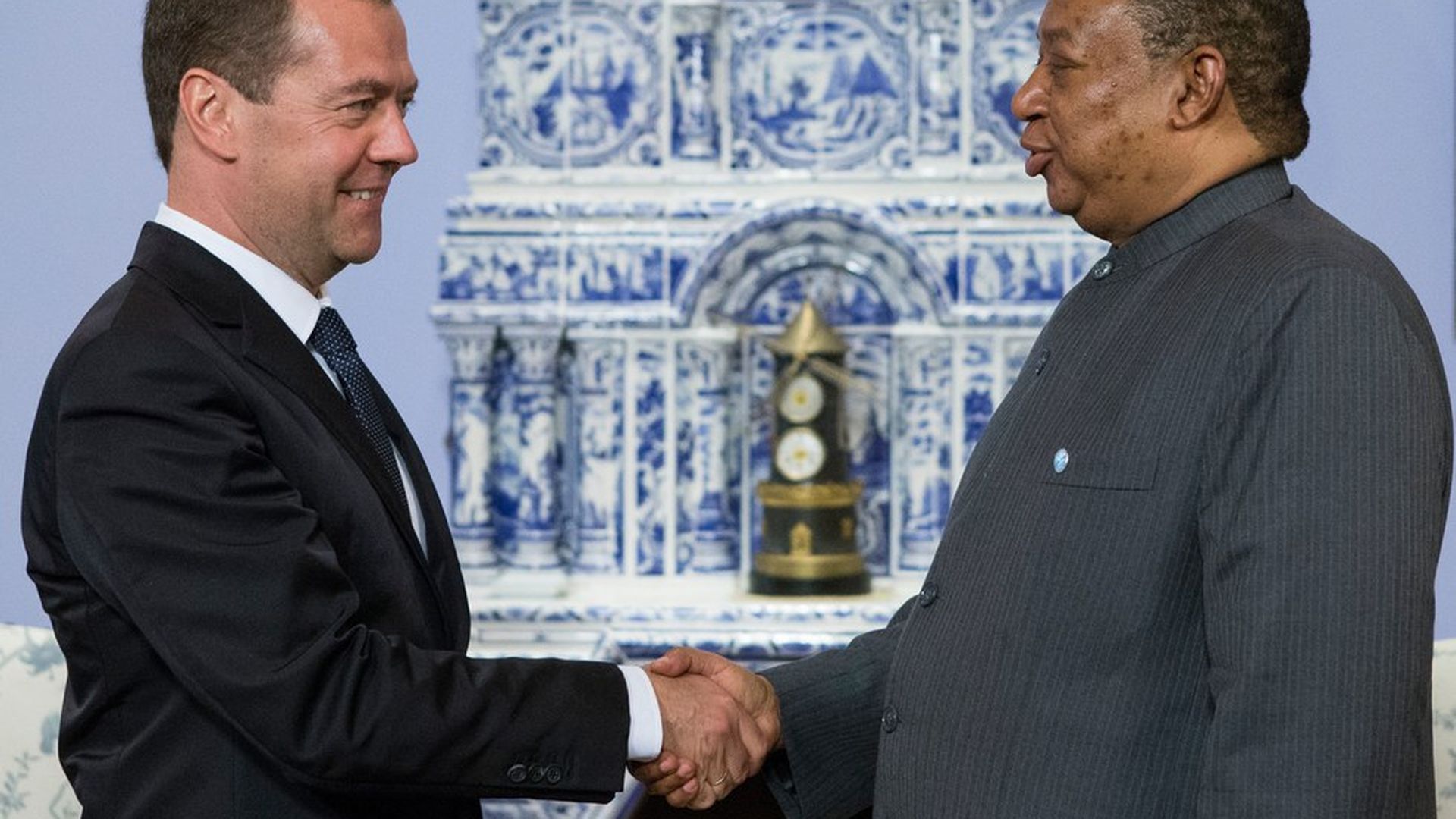 Barring last-second hiccups, reports from the OPEC meeting in Vienna signal that OPEC and Russia will agree to extend the production-limiting agreement by nine months through the end of 2018.
Why it matters: The cooperation between Saudi Arabia and Russia curbing the global supply glut is in part a signal of how the U.S. supply surge has forced a new era in oil geopolitics.
Details:Earlier this morning, Bloomberg reported: "Even though an extension through the whole of 2018 is all but certain, the cartel plans to hold a regular ministerial meeting next June, giving it the flexibility to alter the policy mid-game. For some oil investors, that potential review is a cause for concern. For others, it's just the natural course of the cycle of twice-yearly OPEC meetings." Read their updated piece here.As the AP points out, it's basically a decision to "continue pumping less oil for more dollars."
Go deeper