One confirmed dead from Harvey with 'catastrophic' flooding expected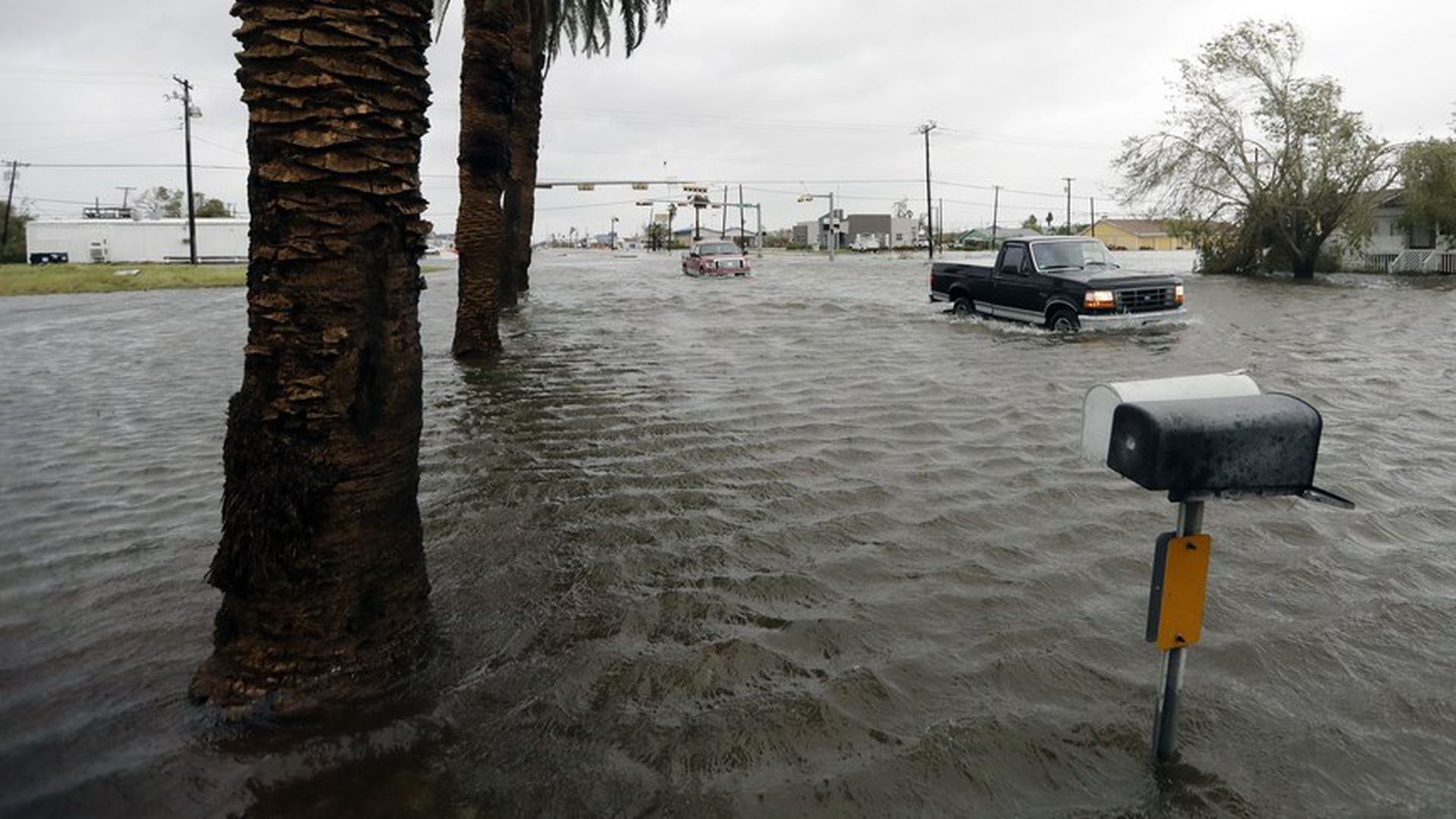 Hurricane Harvey made landfall on the Texas coast around 10 p.m. local time on Friday as a Category 4 storm — among the strongest to strike the U.S. in decades. It has since weakened to tropical storm status.
Local authorities in Rockport have confirmed one death, and property damage amounting to "total devastation." Nearby communities, including Port Aransas, were also hard hit.
20 inches of rain have fallen in Corpus Christi and 16 in Houston, with 20-30 more inches expected and the National Hurricane Center anticipating "catastrophic" flooding. The storm is now largely stationary, lingering over the Houston area and continuing to pull moisture in from the Gulf.
RCOT, which manages the grid for most of Texas, reports more than 300,000 customers are without power.
President Trump addressed his cabinet via teleconference to discuss the federal response.
Go deeper