Obama's post-presidency: island hopping and memoir writing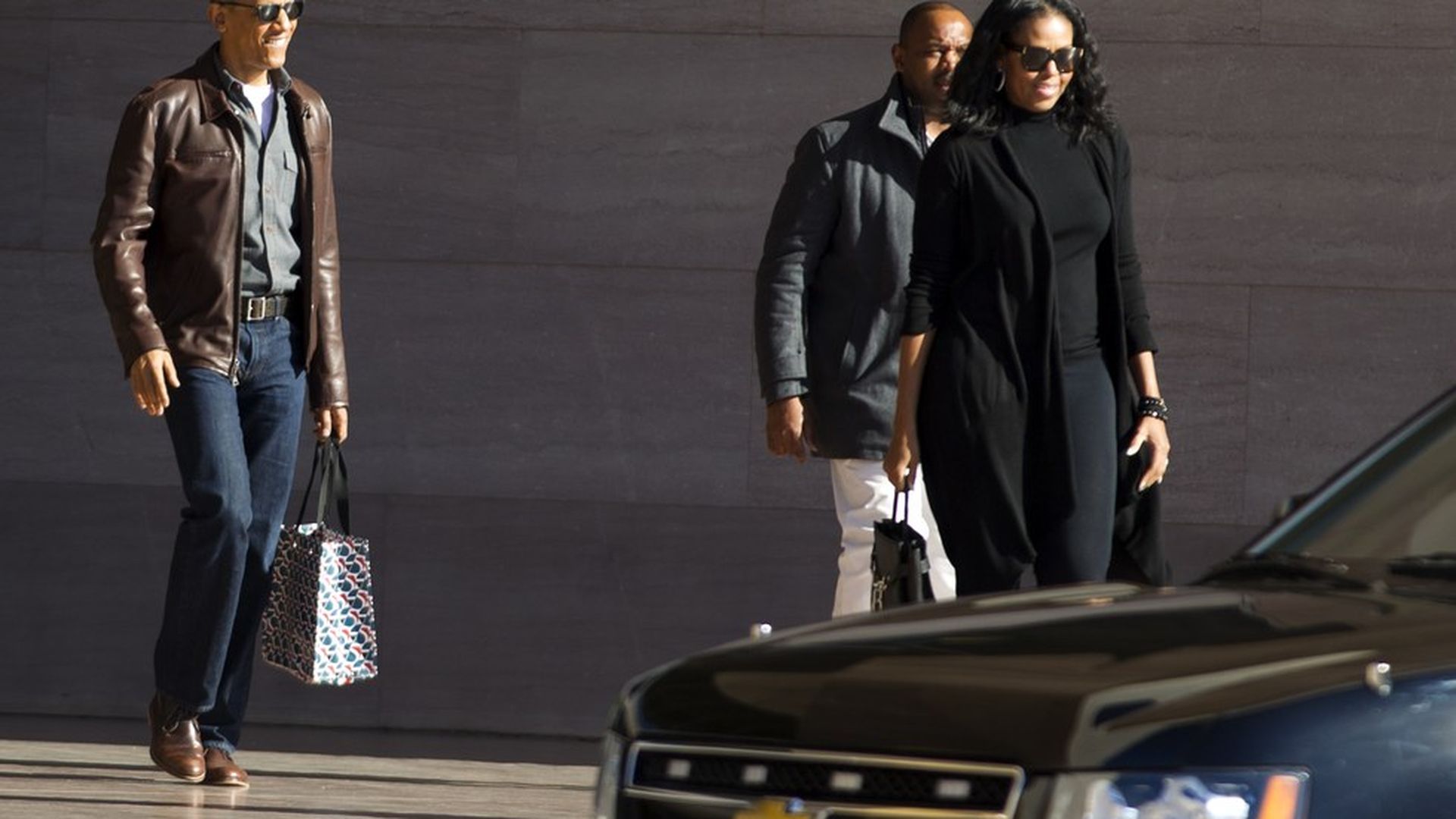 The Washington Post has taken a look this morning at what the Obamas have been up to since leaving the White House. Here's what they found:
Where in the world is Barack Obama: "... he jetted off in a Gulfstream G550 to Tetiaroa, a South Pacific island once owned by Marlon Brando. He plans an extended stay there to start writing his White House memoir."
The Obamas have re-decorated their Kalorama home "to suit their modern style" and are working out of a West End office when in DC
Fifteen staffers, including Valerie Jarrett, work there, "helping to build Obama's foundation." He's also planning his presidential library in Chicago
Michelle is spending more time in Washington, writing her own book and "remaining focused on the home front".
Recall: The Obamas' book deal is reportedly worth $60+ million, so it's no surprise that they're keen to start writing.
Go deeper