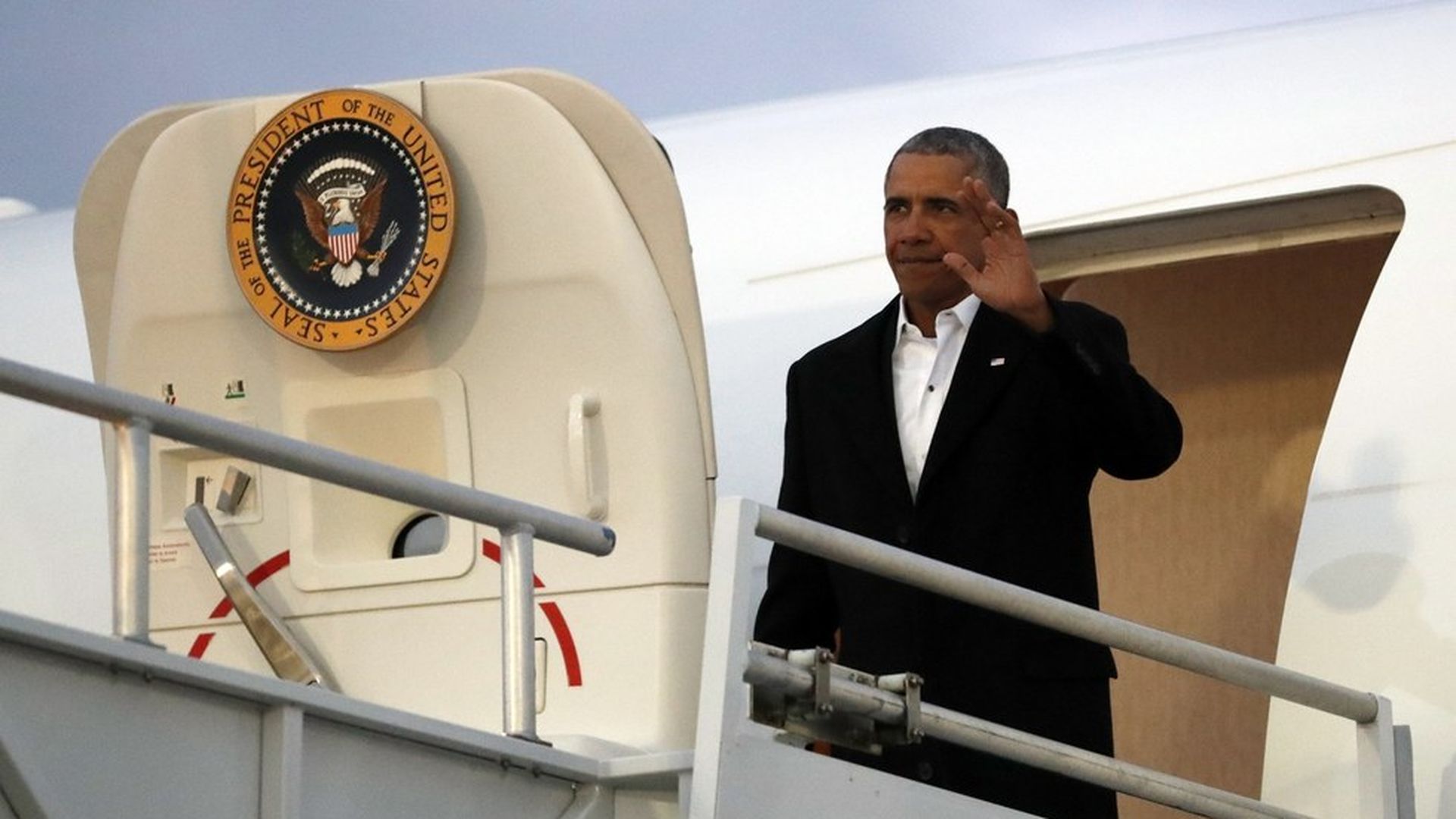 President Obama has signed a bill cementing into law an administration program that's brought talent from Silicon Valley to the federal government, according to a release the White House sent out just 36 minutes before the end of his term.
What the bill does: The Presidential Innovation Fellows program was the product of an executive order which puts tech experts and innovators into government roles. The Republican-backed TALENT Act codifies that program into law.
Why it matters:
There's been a lot of hand-wringing over the future of the initiatives Obama established to beef up the government's tech reserves. This means that at least one of those programs will continue regardless of the Trump administration's plans.
Go deeper