Obama energy chief's new analysis group starting off with grid study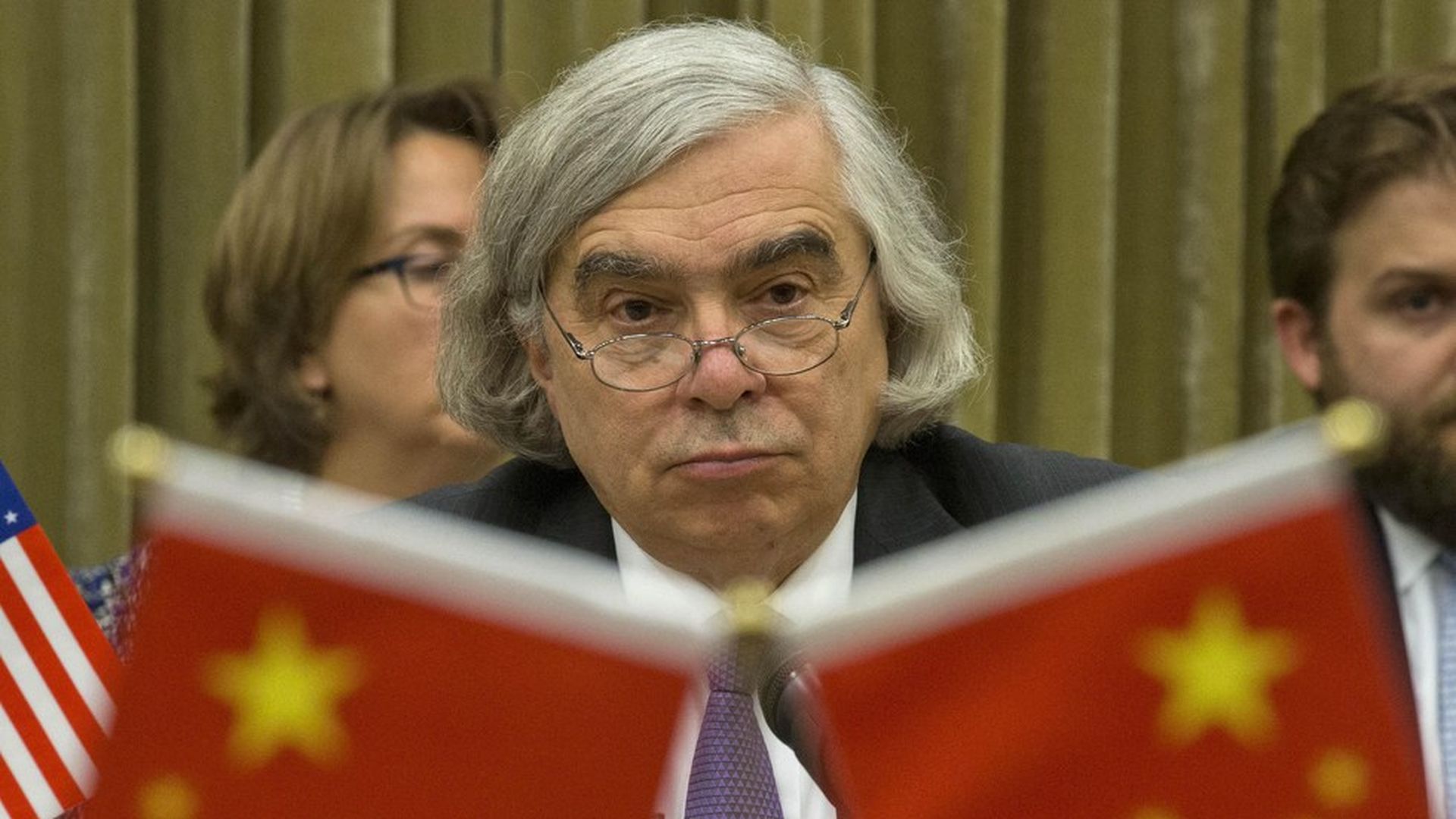 Former Energy Secretary Ernest Moniz is launching a new research nonprofit and its first project is going to be a report about America's electricity grid.
Why it matters: The new group, Energy Futures Initiative, represents the latest in a string of efforts by people outside the government to recreate policies on energy and climate change in the wake of the vacuum the Trump administration is creating. More concretely, Energy Secretary Rick Perry is also set to soon issue a study on the power grid that many renewable-energy and environmental advocates worry will be biased in favor of fossil fuels and nuclear power. Energy Department officials have said it won't be.
"I can assure you that what we produce will be analytical and transparent," Moniz told Axios in an interview, adding later about Perry's study: "We don't compare notes."
Mark your calendars: Moniz isn't in a race with his successor. Perry's study is due out as soon as next week, while Moniz's is expected in the fall.
One level deeper: Moniz said his new group will be doing work similar to what was done in an Energy Department office he created in 2013, which the Trump administration has vowed to shut down. The office of energy policy and systems analysis drove much of the department's policy-making during Moniz's reign and was led by Melanie Kenderdine, who is joining Moniz at the new group and will be focused on natural-gas markets.
The group's financial backing is likely to come from foundations, companies and others "who will like to see certain studies done," Moniz said.
"You may not always get the answer you want," Moniz said. "Objective analysis, that's the core principle."
Go deeper