Nunes won't share surveillance source with own committee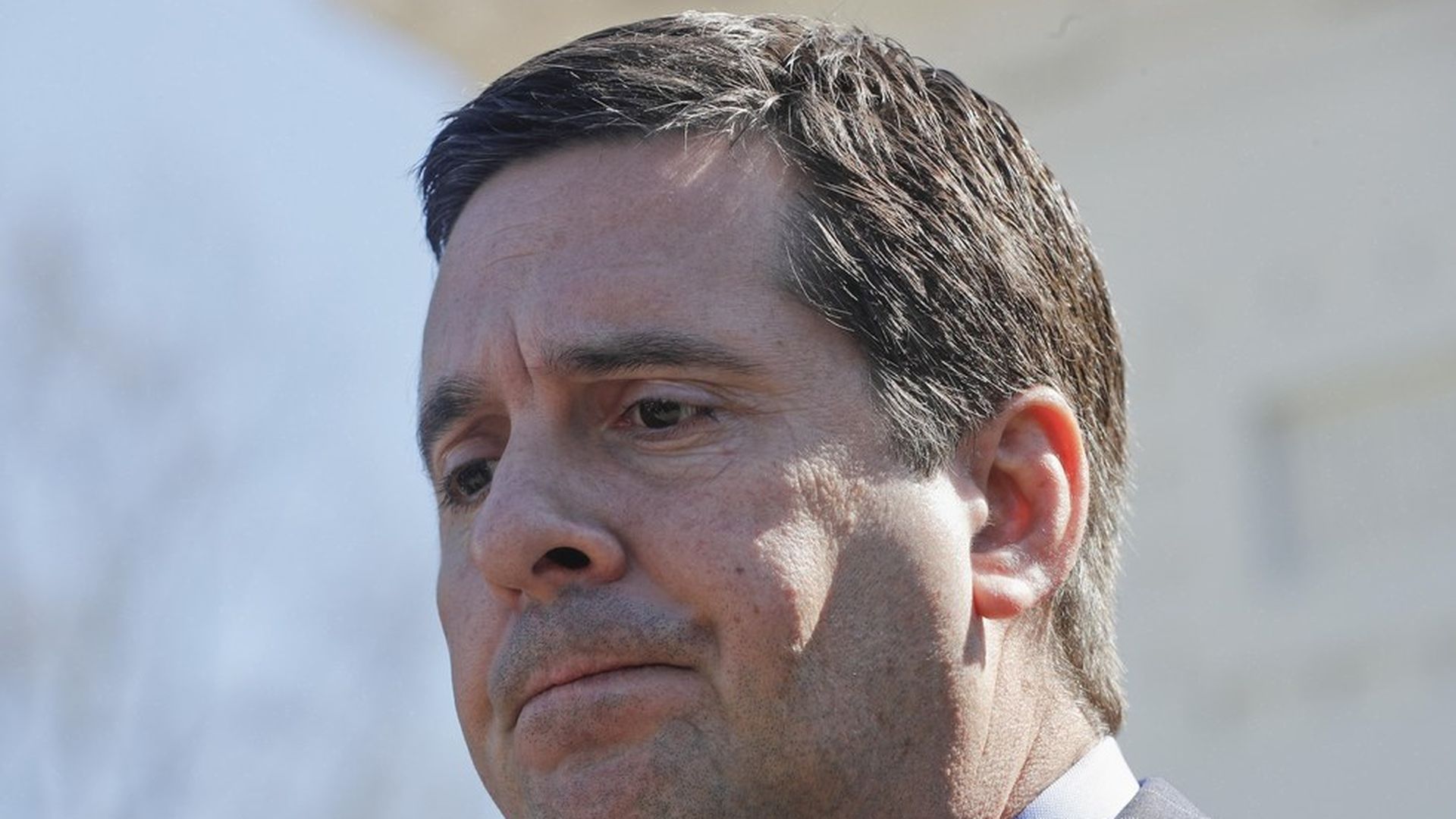 House Intelligence chairman Devin Nunes will not share the sources behind his claim that the Obama administration may have surveilled President Trump and/or his associates - even with his own committee.
Adam Schiff, the top Democrat on the committee, has already called on Nunes to recuse himself from the Russia investigation after it emerged that the chairman was on White House grounds when he reviewed the alleged evidence behind his claims. One House Republican, Walter Jones, echoed that call today.
Nunes is under increasing pressure, but made this defiant statement to a Fox News reporter today:
We will never reveal those sources and methods
Go deeper