Nuke industry to Trump: we're your base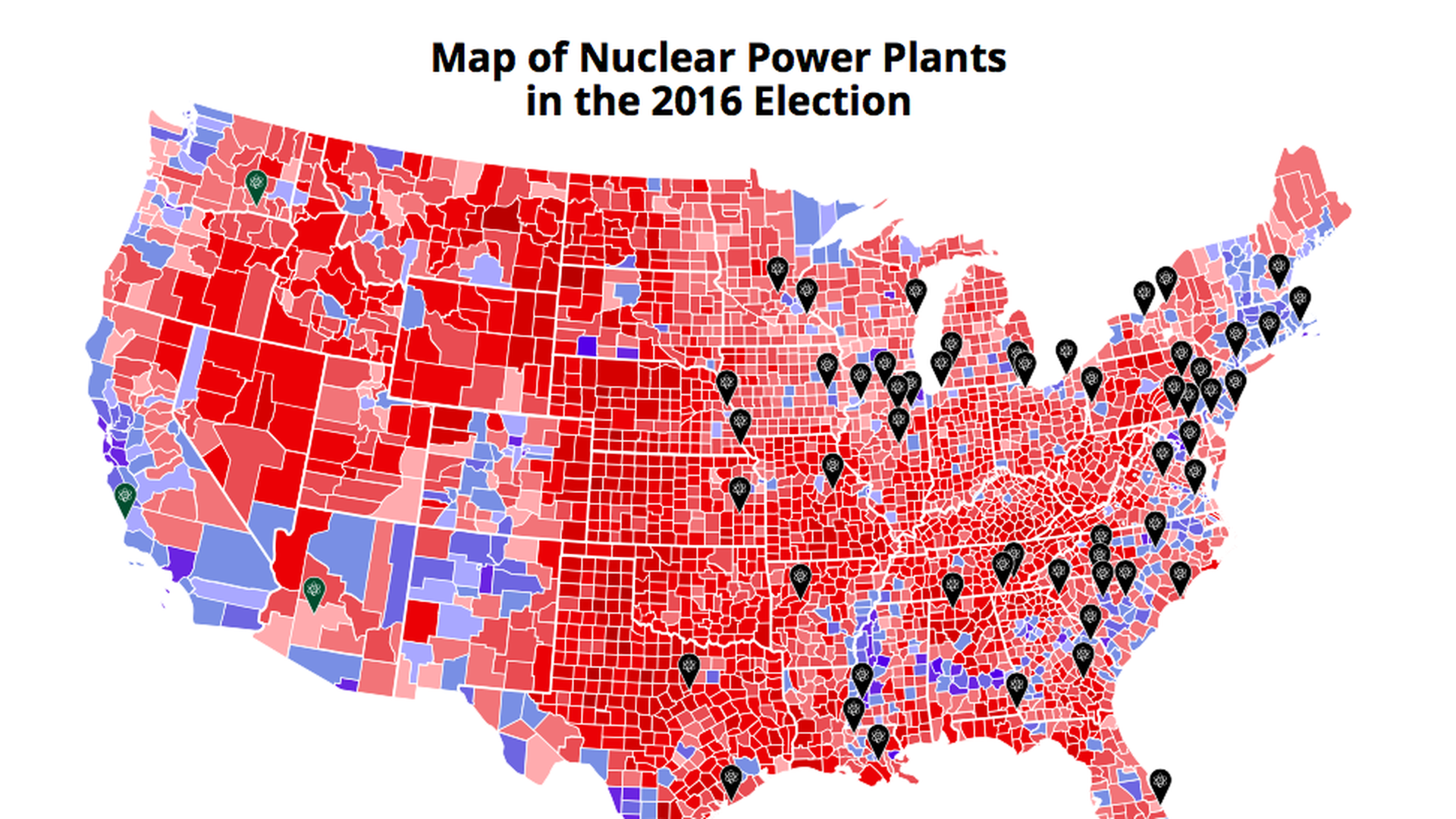 The embattled nuclear power industry is circulating an analysis in Washington that makes a rather blunt political point: regions with nuclear plants are a "critical element" of the coalition that elected President Trump.
Their case: The Nuclear Energy Institute memo and maps overlays the location of nuclear power plants with county-level results in the 2016 elections.
Trump carried 45 of the 61 counties that have reactors in the general election, and won all but 13 of them in the GOP primaries, according to NEI.
Their warning: "Given the razor-thin popular vote margin in the states that delivered the Electoral College to President Trump, these are voters he can ill-afford to lose."
There are 22 reactors in six battleground states that flipped from Obama to Trump in 2016, the group said.
Why it matters: The nuclear industry wants help from the federal government. It has been stuck in neutral for years, with very few new projects getting off the ground and a number of existing reactors facing potential closure. It has set a series of policy goals at several agencies, including the Energy Department, the Federal Energy Regulatory Commission, and the Nuclear Regulatory Commission.
To be sure: The 100,000 people directly employed by the industry is not make-or-break for the economy in the big picture (the economy added 235,000 total jobs in February alone, for instance). But the memo argues that the industry is a vital economic driver in counties with nuclear plants through workers and their families, supporting other types of businesses, and providing a big chunk of the local tax base.
Go deeper