Nothing unusual in Nunes docs, Intel sources tell CNN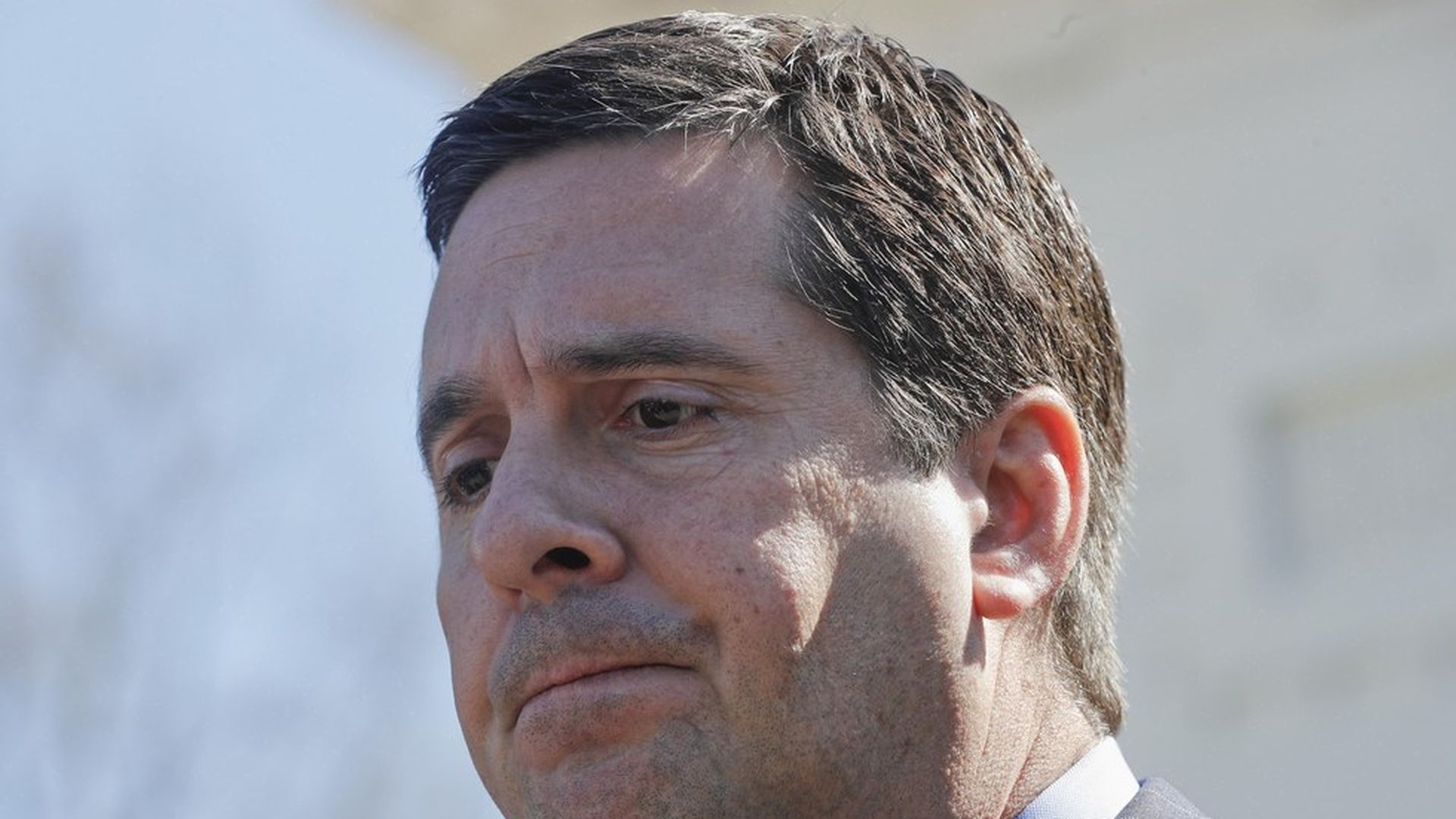 Both Republicans and Democrats who have reviewed the same documents that led House Intelligence Chairman Devin Nunes to announce that the Obama administration may have surveilled Trump associates say the files contain no evidence of anything "unusual or illegal," according to CNN.
Who's saying this: Several members of the House and Senate intel committees have reviewed the docs. CNN sites "sources in both parties" as saying they contain nothing unusual.
Why it matters: Trump has accused Susan Rice, the former national security adviser who sought to "unmask" individuals caught up in surveillance, of breaking the law, and told the New York Times it was "one of the big stories of our time." Nunes' statements have also been used by some to support Trump's claim that Obama had him wiretapped. According to CNN's sources, Rice's activities were "normal" and the documents don't support Nunes' claims.
Go deeper