North Korea's most powerful nuclear test yet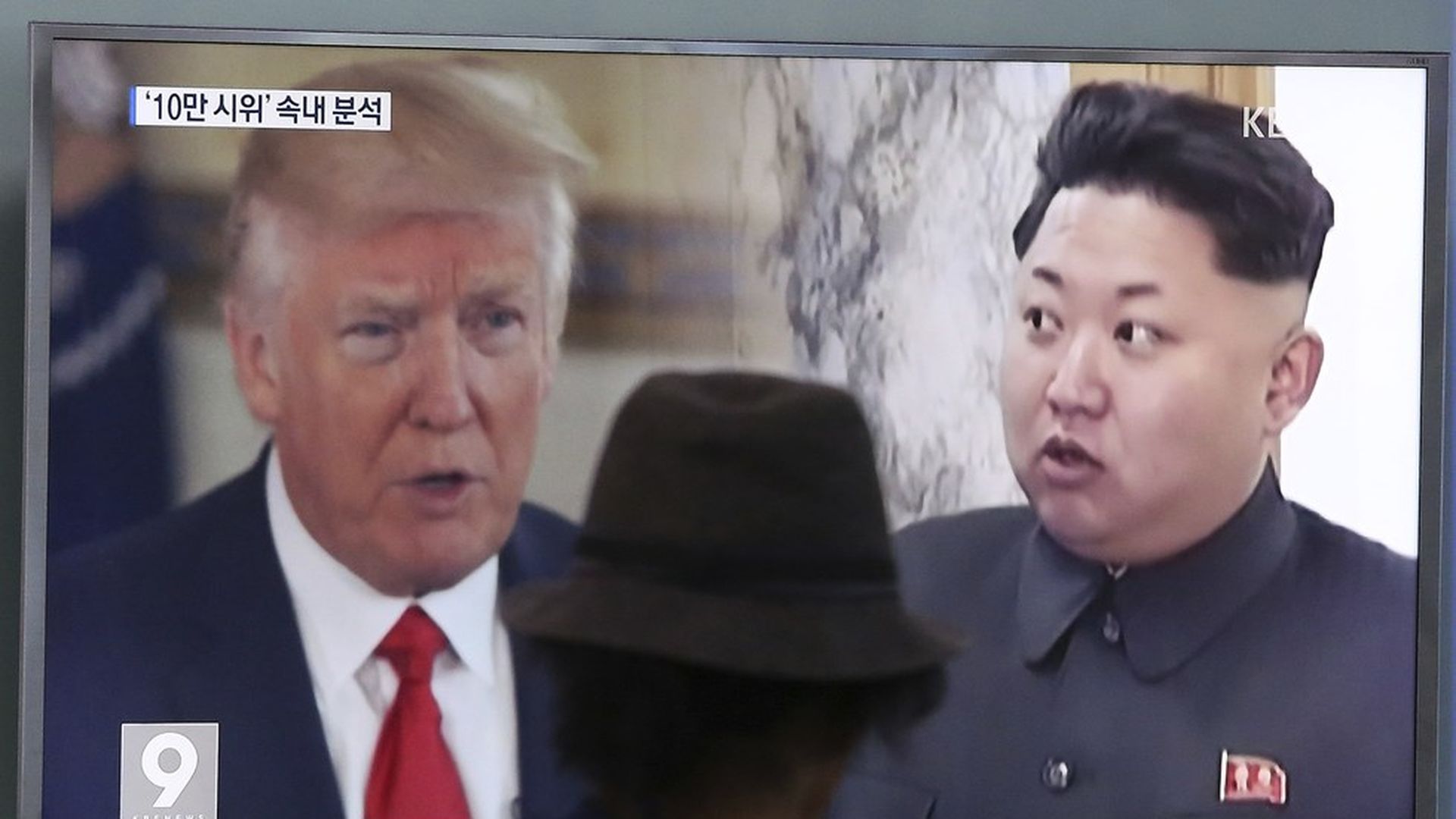 North Korea carried out its sixth nuclear test Saturday night, claiming it had detonated a missile-ready hydrogen bomb. Japanese officials say the blast was ten times as powerful as North Korea's fifth test, in September 2016.
President Trump condemned the test Sunday morning on Twitter: "North Korea has conducted a major Nuclear Test. Their words and actions continue to be very hostile and dangerous to the United States... North Korea is a rogue nation which has become a great threat and embarrassment to China, which is trying to help but with little success... South Korea is finding, as I have told them, that their talk of appeasement with North Korea will not work, they only understand one thing!"
Why it matters: North Korea's capabilities are accelerating rapidly, and President Trump continues to say military options are on the table. Publicly criticizing the strategies of other key players carries risks of its own as the tension continues to rise. Just yesterday, it emerged that Trump was considering ending the U.S./South Korea trade deal.
Go deeper: North Korea's remaining steps; How ready is U.S. to defend itself.
Go deeper