North Korea fires a missile toward South Korea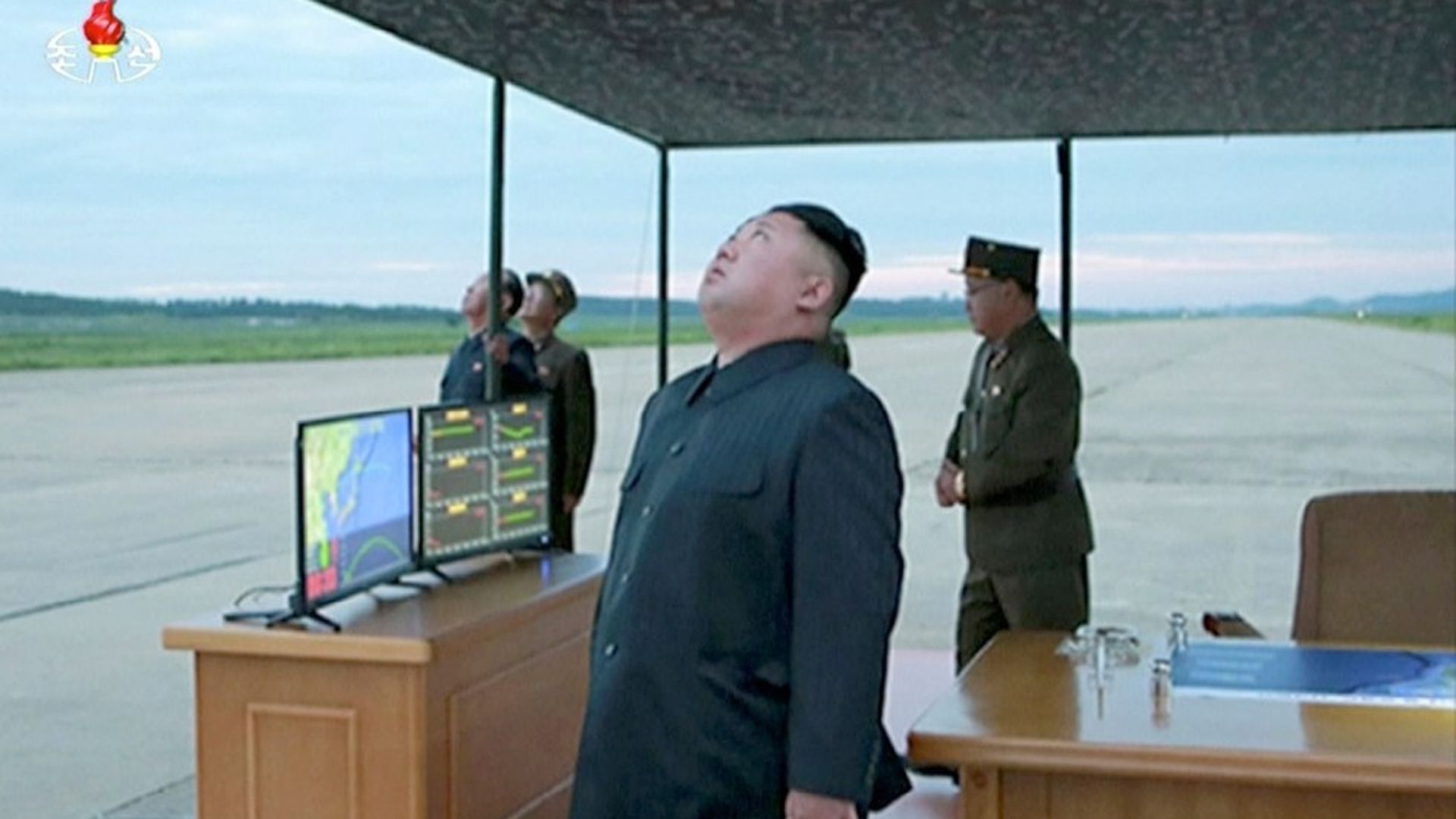 North Korea has launched an intercontinental ballistic missile toward South Korea for the first time in two months. Japan detected radio signals last night that North Korea may have been preparing to fire a missile, per Reuters. South Korea has fired pinpoint missiles into the water in response, Defense Secretary General James Mattis told reporters.
Why it matters: The missile "went higher, frankly, than any previous shots they have taken," Mattis said. "It's a research and development effort on their part to continue building ballistic missiles that could threaten everywhere in the world basically," he said.
Be smart: Eurasia Group's Ian Bremmer tells Axios: "Small tit for tat for the [U.S. government's] state sponsor of terror announcement. This shouldn't be a headline."
Go deeper