New threat to tech giants: Bannon, Democrats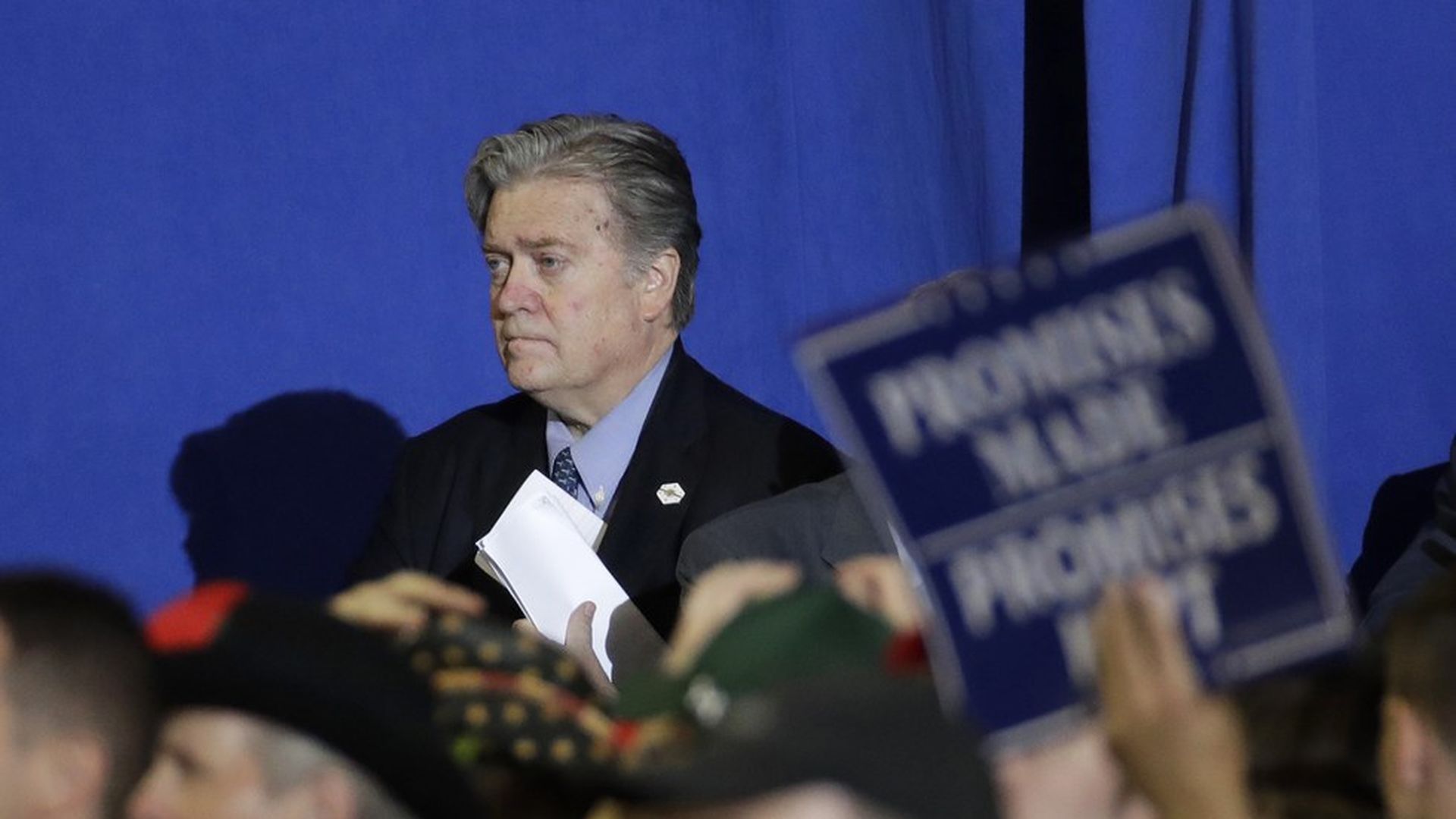 Congressional Democrats have decided that bashing big business is their path back to power, with a new populist message that borrows heavily from both Donald Trump and Teddy Roosevelt.
The "A Better Deal" plan released Monday is aimed at eliminating corporate monopolies, whether created organically or via large mergers. It claims that such concentration of economic power is a net negative for employment, competition, and consumer choice. The bigger the badder.
This might be an area where Democrats and the Bannon wing of Trump's WH see eye-to-eye, and stand in opposition to GOP orthodoxy. If that sort of alliance were to form, it could send shivers from Wall Street to Silicon Valley.
What Democrats want: A complete shakeup of antitrust enforcement, which currently seeks to discover if a proposed merger would result in less competition and harm consumers.
Democrats now want the Federal Trade Commission and other regulators to presume that large mergers are de facto anti-competitive, and that it is incumbent on the applicants to prove otherwise. They also want regulators to keep an eye on already-merged companies, in order to ensure compliance with terms of approval, and to create a new "consumer competition advocate" that would field complaints about, and investigate, potentially exploitative practices.How we got here: Progressives forces for years have pushed for more antitrust enforcement, and it's slowly gained traction within the Democratic Party. Last year, for example, there was an antitrust enforcement plank in the Party platform. "The process is not as quick as it looks," says Matt Stoller, a critic of corporate consolidation and a fellow with the New America Foundation. "It's just this is the moment where the Democrats have placed concentration at the center of their agenda, but they've been learning about it for a while."Democrats explicitly identified five industries: Cable/telecom (read: AT&T buying Time Warner), airlines, beer, food and eyeglasses. But Sen. Cory Booker (D-NJ) also threw Silicon Valley tech companies into the mix, suggesting to Recode (before the official rollout of the new agenda) that regulators should "take a look at Google."Worth noting: A fact sheet on the new antitrust platform says that in "an increasingly data-driven society, merger standards must explicitly consider the ways in which control of consumer data can be used to stifle competition or jeopardize consumer privacy." Internet firms weren't mentioned by name, as was the case with companies in other industries Democrats are focused on. But it's still a statement that raises questions for the Silicon Valley giants.On the other hand: Sen. Brian Schatz (D-HI) tells Axios that while he believes America needs to revisit its understanding of monopolies, he isn't yet ready to castigate particular industries: "I don't think we should target any sector, but I don't think we should hold harmless any sector either."Tentative smiles: A tougher regulatory line for corporate mergers could be a small ray of sunshine for private equity firms, which are typically at a disadvantage to corporate buyers. On the other hand, it could make exiting investments more difficult.What's next? Likely nothing too substantive in the short-term, particularly given that Democrats are not in a great position to insist on hearings or oversight investigations. But the AT&T-Time Warner deal could prove a political flashpoint. If regulators let it go through, then Democrats can use it as a potent campaign prop, given that cable companies and Internet service providers are barely more popular than Congress itself. If they block it — a move favored by then-candidate Trump — then it could help give the "Better Deal" platform more pragmatic validity.
Go deeper