New sign Flynn may be planning to cooperate with Mueller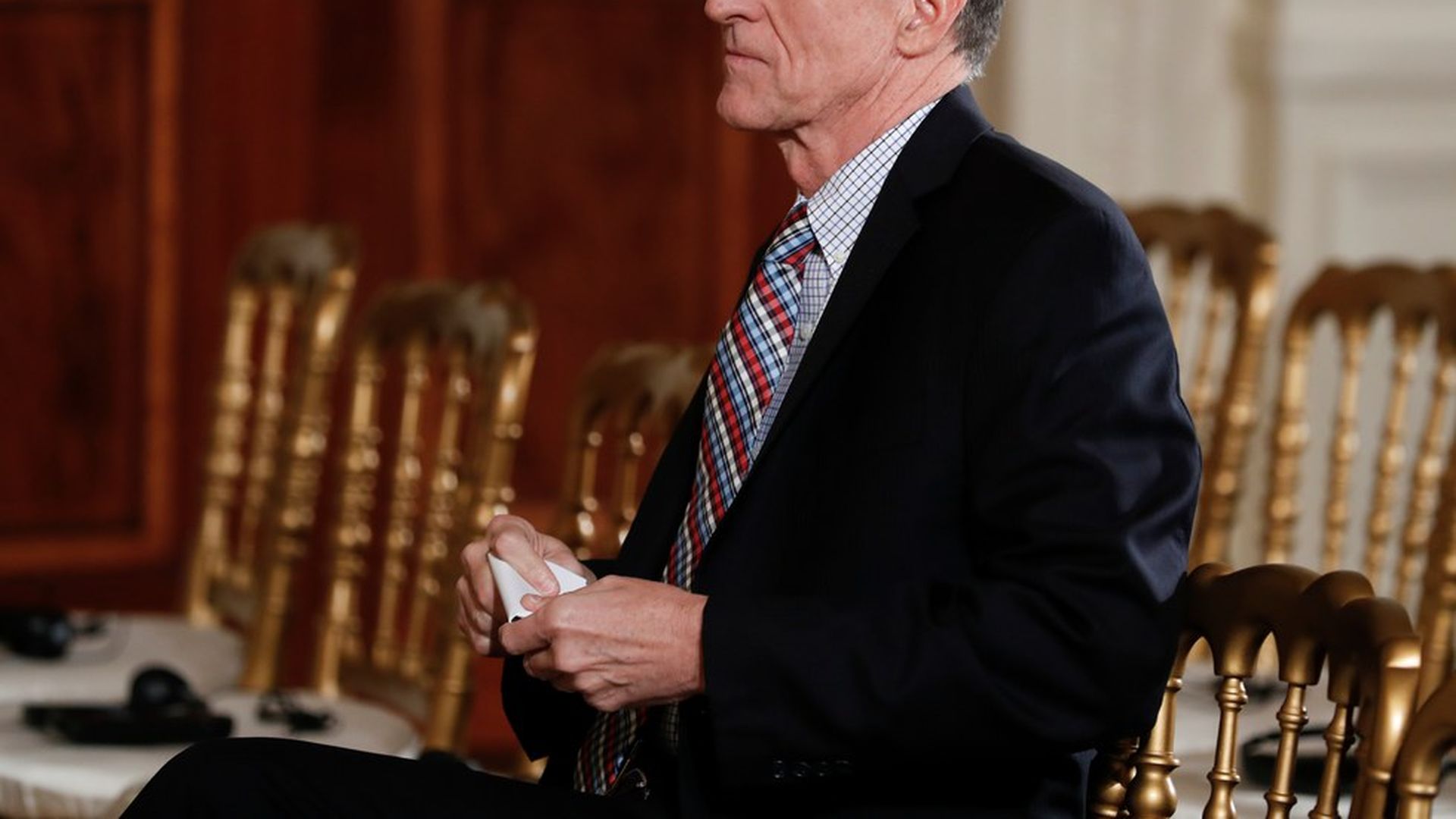 Michael Flynn's legal team has notified President Trump's lawyers that they are no longer willing to discuss Special Counsel Robert Mueller's investigation, the New York Times reports. Michael Schmidt, the lead reporter on the story, says that's "the clearest indication to date that Flynn is cooperating with Mueller" or is planning to.
Why it matters: We know Mueller struck a deal with George Papadopoulos, a foreign policy adviser to the campaign. A deal with Flynn, who served as Trump's National Security Advisor, could shed light on events both during the campaign and after Trump took office.
A word of caution: "The notification alone does not prove that Mr. Flynn is cooperating with Mr. Mueller. Some lawyers withdraw from information-sharing arrangements as soon as they begin negotiating with prosecutors. And such negotiations sometimes fall apart.
Trump lawyer Ty Cobb to the Times last month:
"[Trump] likes General Flynn personally, but understands that they have their own path with the special counsel. I think he would be sad for them, as a friend and a former colleague, if the process results in punishment or indictments. But to the extent that that happens, that's beyond his control."
Go deeper