New health care bill, still 22 million newly uninsured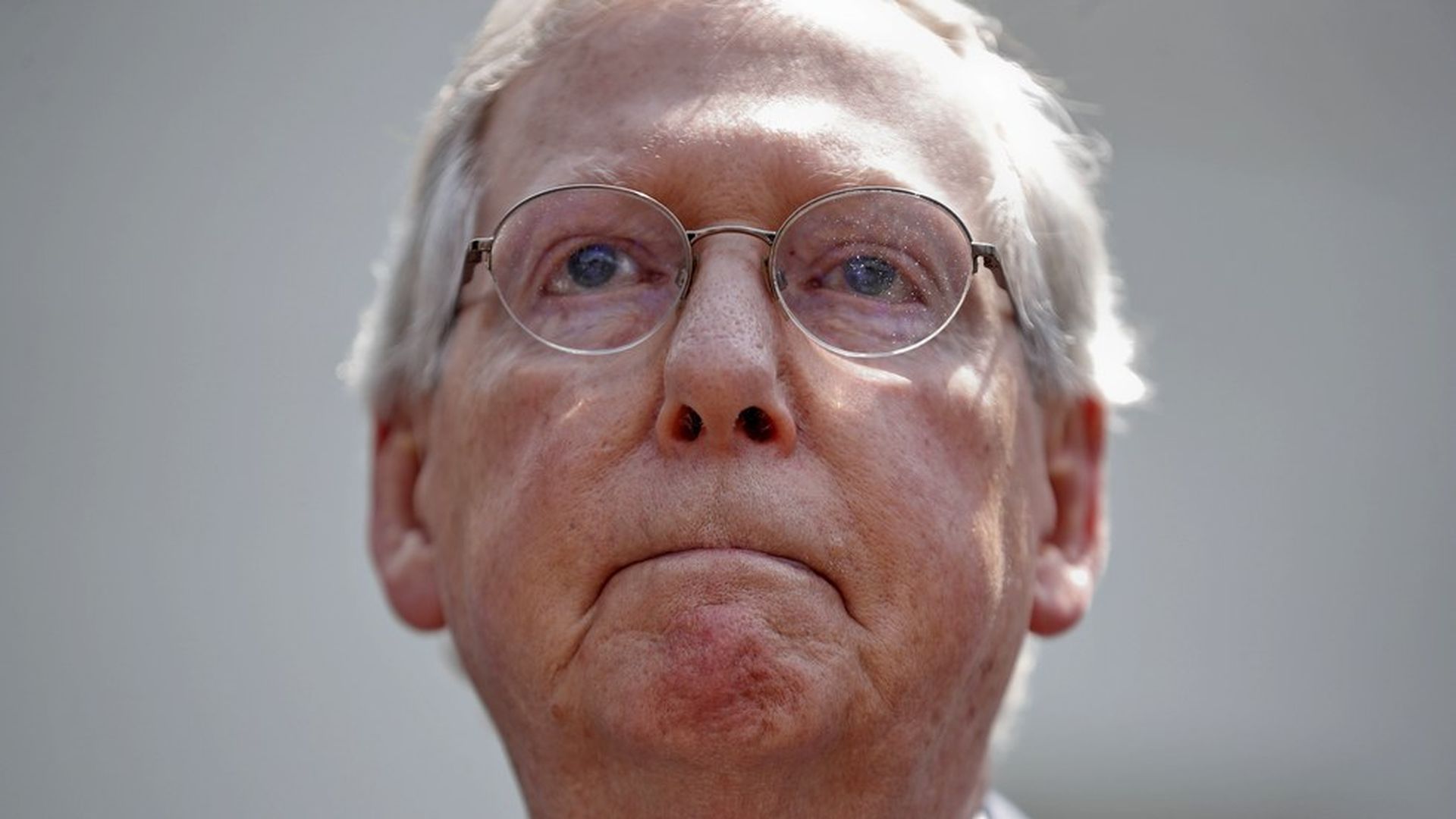 Senate Republicans released a new version of their health-care bill Thursday, which the Congressional Budget Office said would save more money than earlier drafts but would still create about 22 million newly uninsured Americans.
Here's the rundown of the latest bill, and CBO's analysis of it.
Roughly 15 million more people would be uninsured next year under this bill than under current law, CBO said. That number would rise to 22 million by 2026. Those numbers haven't changed since the Senate took its first crack at this.
Today's bill would save the federal government roughly $420 billion over the next 10 years.
CBO said the latest bill would lead to higher premiums until 2020, but after that, premiums would be lower than under current law. Premiums would fall, in large part, because insurance plans would be less generous.
Deductibles would rise sharply. By 2026, the average deductible for a typical plan, covering just one person, would be roughly $13,000 per year, CBO said.
Today's version doesn't include Sen. Ted Cruz's proposal to let insurers offer health plans that don't comply with all the Affordable Care Act's regulations, as long as they also offer plans that do. But that doesn't mean Cruz's amendment is off the table.
Most of that is consistent with CBO's estimates of earlier versions of the bill — and the bill itself is also pretty similar to previous iterations, as well.
What this is: There are a lot of health care bills and a lot of CBO scores floating around lately, and it's getting confusing for everybody. Here's what's what:
Majority Leader Mitch McConnell released the first version of his repeal-and-replace bill in June. He didn't have the votes to pass it, so he started working on a revised proposal.
In that process, Republicans actually sent in two sets of revisions for CBO to analyze.
Today's bill is one of those two options — the less ambitious one. It's very similar to the initial bill, but with more money to stabilize insurance markets and some tax changes, too. That's why today's CBO numbers might sound familiar.
GOP leaders released the other option — the one with Cruz's "consumer choice" proposal — last week. But CBO probably won't have time to score Cruz's proposal before the Senate votes.
If and when senators actually votes on a health care bill, they could vote on either of these options — the one released today, or the one with Cruz's proposal. It's also possible both bills could get a vote. It's also possible neither of them will get a vote. No one knows what they're going to vote on, only that they will vote.
There's a third option: an updated version of the 2015 bill that repealed most of the Affordable Care Act without attempting to replace it. That's the bill CBO scored yesterday, saying it would create about 32 million newly uninsured people.
Go deeper