New deal would keep Pentagon out of product approvals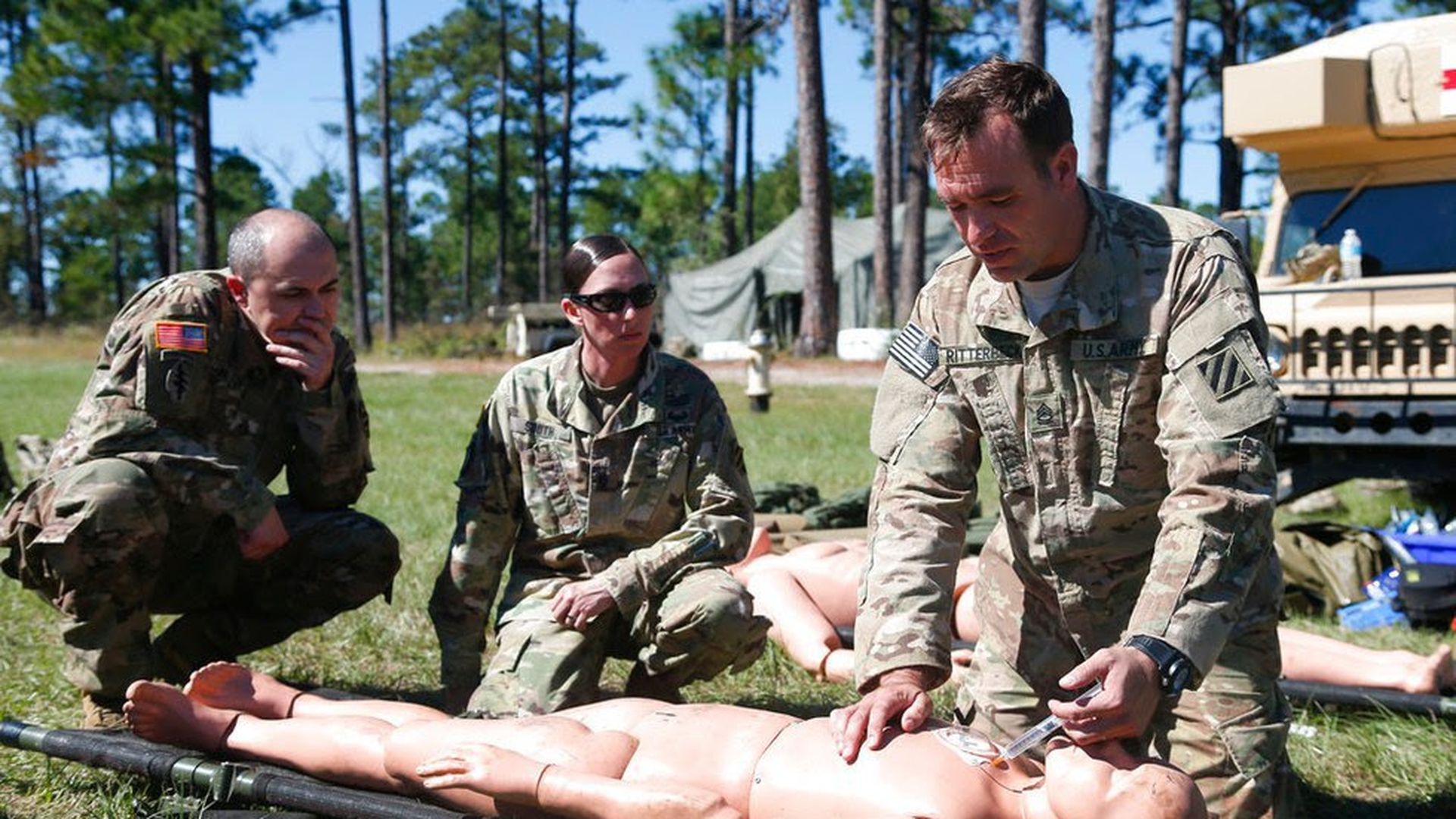 Lawmakers are approaching a bipartisan deal to resolve the ongoing dispute over whether to let the Defense Department approve medical products in an emergency, Sen. Patty Murray told me yesterday.
The issue: A provision in this year's defense authorization bill would permit the Defense Department to allow the use of certain medical products — such as freeze-dried plasma — on the battlefield, even if they haven't been approved by the Food and Drug Administration.
That touched off a bipartisan rebellion from members of the Senate HELP Committee, who feared the provision would undermine the FDA's authority and the rigorously controlled process it uses to evaluate new treatments.
The deal: Product reviews remain solely within the FDA's jurisdiction, but would give the Pentagon new powers to get the FDA to expedite those reviews, according to the agreement reached between Murray and Sen. Lamar Alexander.
Under the agreement, if the defense secretary asks for it, the FDA "shall take action to expedite the development and review of an applicable application" for relevant medical products.
Officials from the FDA would have to meet quarterly with Pentagon officials to figure out the military's top priorities (the bill specifically mentions freeze-dried plasma as one of those priorities).
The FDA already has the power to allow the use of unapproved drugs in emergency situations, as it did with experimental Ebola treatments in 2014, and the Pentagon can already have a say in that process. This agreement would tweak those rules to give the Pentagon some more flexibility.
What's next? A Senate committee aide told me this is the deal that's likely to become final. While it's not clear how this would get passed — on its own or as an attachment to something else— Congress does not seem interested in slowing down the defense bill to address this.
Go deeper