New book reveals Trump's roller coaster campaign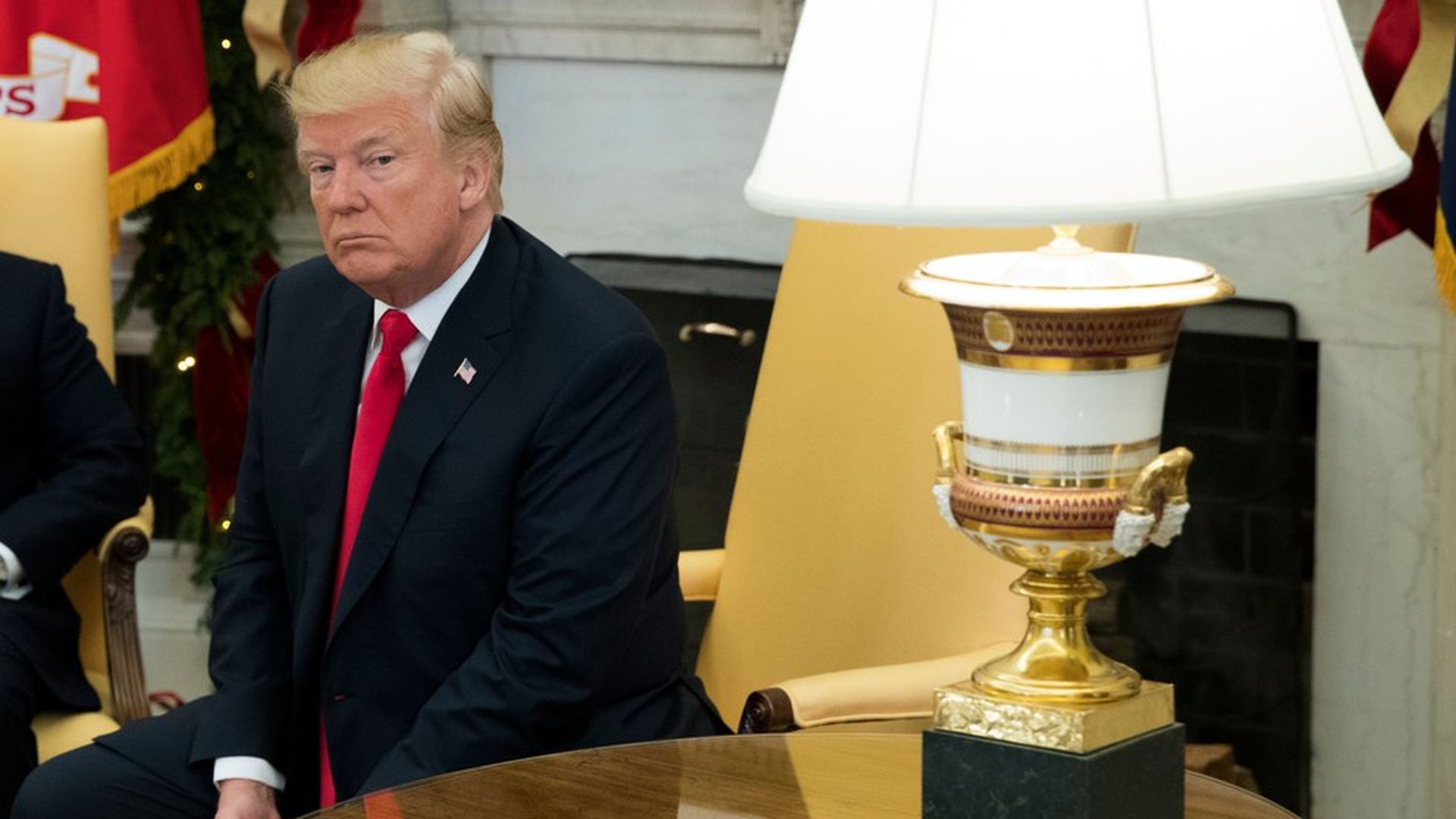 Corey Lewandowski, former Trump campaign manager, and David Bossie, a top aide, reveal the roller coaster of the Trump campaign in their upcoming book "Let Trump Be Trump," according to the Washington Post, which received an advance copy of the book.
Why it matters: The book details an inside look at a candidate who was a "renowned germaphobe," increasingly tough on his staff, and had Hope Hicks steam his suit while he was still in it.
When Paul Manafort told Trump he shouldn't go on TV anymore, Trump yelled: "Did you say I shouldn't be on TV on Sunday? I'll go on TV anytime I g--dam f---ing want and you won't say another f---ing word about me...You're a political pro? Let me tell you something. I'm a pro at life."
Trump's fast-food diet "on Trump Force One...were four major food groups: McDonald's, Kentucky Fried Chicken, pizza and Diet Coke."
His go-to McDonald's order was "two Big Macs, two Fillet-O-Fish, and a chocolate malted."
When the Access Hollywood tape dropped, Trump said: "That doesn't sound like something I would say."
When Reince Priebus encouraged Trump to drop out of the race before he lost in "the biggest electoral landslide in American history," Trump responded: "First of all...I'm going to win. And second, if the Republican Party is going to run away from me, then I will take you all down with me. But I'm not going to lose."
Go deeper