New bill aims to make online political ads more transparent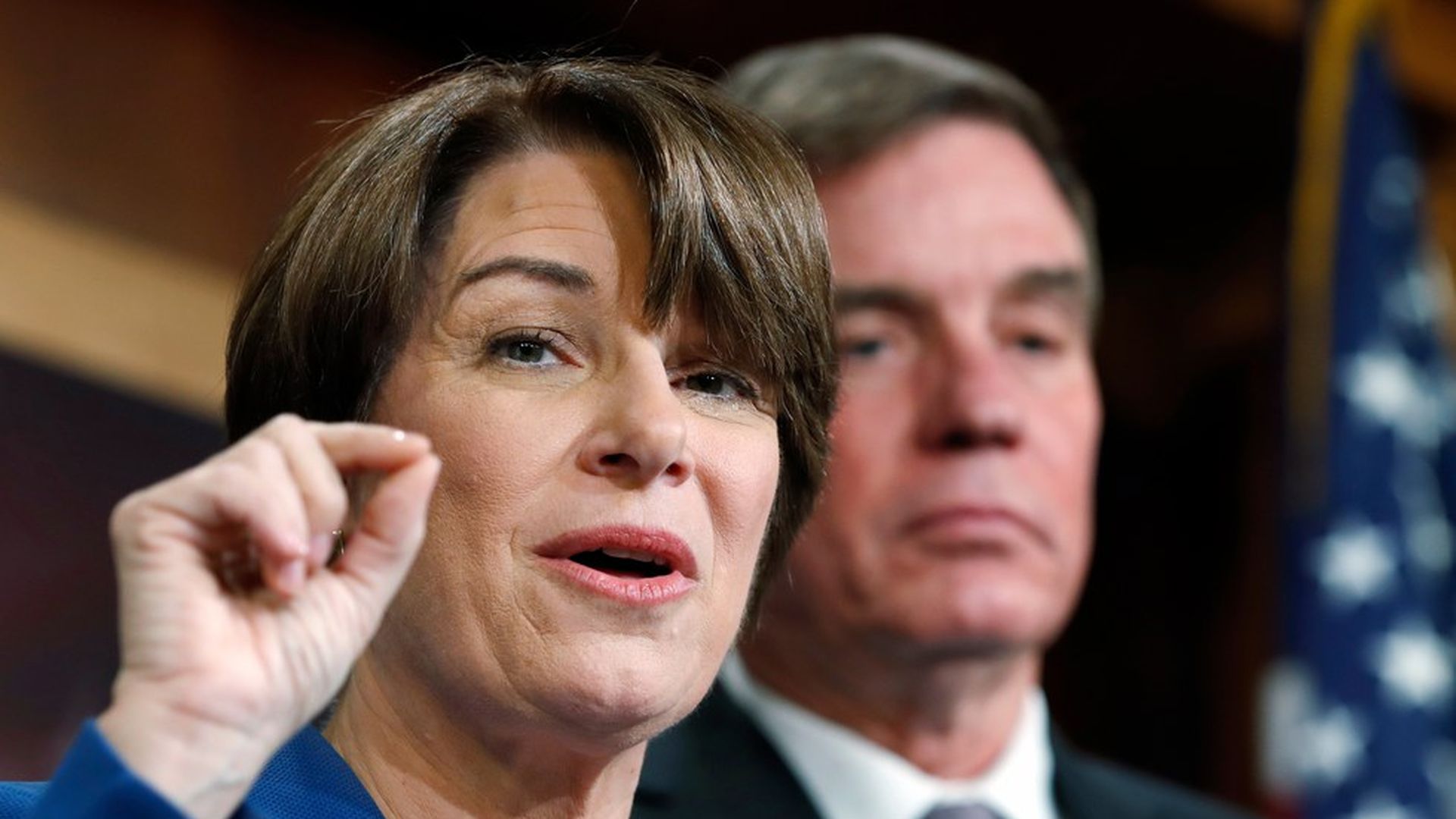 A bipartisan group of senators rolled out a bill Wednesday that would set new transparency requirements for online political ads, with an eye towards platforms like Google and Facebook.
Why it matters: Russian operatives allegedly used Facebook, Google and Twitter in an election meddling campaign in 2016. Those companies don't support the legislation yet.
The details:
Large platforms would have keep records on political ads (who was targeted and other details) once an advertiser spent $500 on political ads in the previous 12 months — a relatively low threshold. Platforms could be penalized by the Federal Election Commission for failing to comply.
The bill puts disclaimer requirements on online political ads by updating the FEC's definition of an "electioneering communication" to include digital ads.
It would also require online platforms, as well as broadcast stations, to take steps to stop foreign election interference.
What's next?: It's not clear the bill has the support to move forward; John McCain is the only Republican currently supporting it. Democrat Amy Klobuchar, one of the bill's sponsors along with Virginia's Mark Warner, said the lawmakers were answering questions from colleagues who haven't yet signed on.
Go deeper