Nebraska approves Keystone XL pipeline route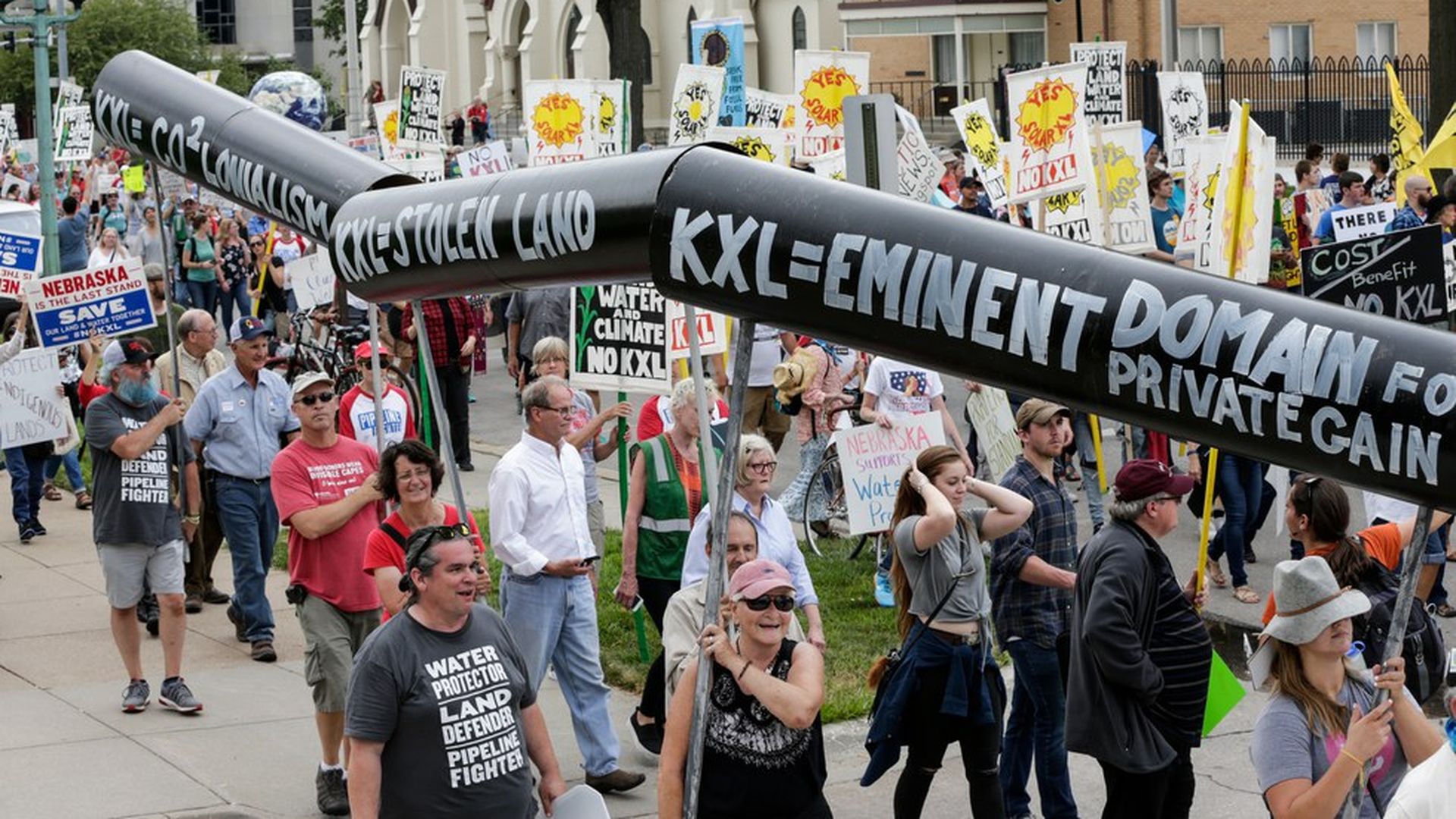 Nebraska's Public Service Commission has approved construction of the Keystone XL pipeline across Nebraska in a 3-2 vote, removing the last regulatory hurdle for the $8 billion project, per the Omaha World-Herald.
Why it matters: Oil prices go a lot further than any government permit to determine whether the Keystone XL pipeline will ever actually be built. Companies' appetites to tap into the expensive oil sands region in Canada are much less than what they were several years ago, as crude oil is trading at about three times less the price it was trading when the pipeline was first proposed.
Impact: Just because it's been approved, it doesn't mean the pipeline will be built for a few reasons, including:
Opponents will be filing lawsuits to try and block the construction.
New landowners will have to get on board with right-of-way agreements, which puts the eventual completion of the pipe up in the air.
No notice was given to them by TransCanada or the state, per the Omaha World-Herald. The counties now in the path include: Madison, Stanton, Platte, Colfax, Butler, Seward, and Saline.
Go deeper