Nearly 1.5 million have signed up for ACA coverage in 2 weeks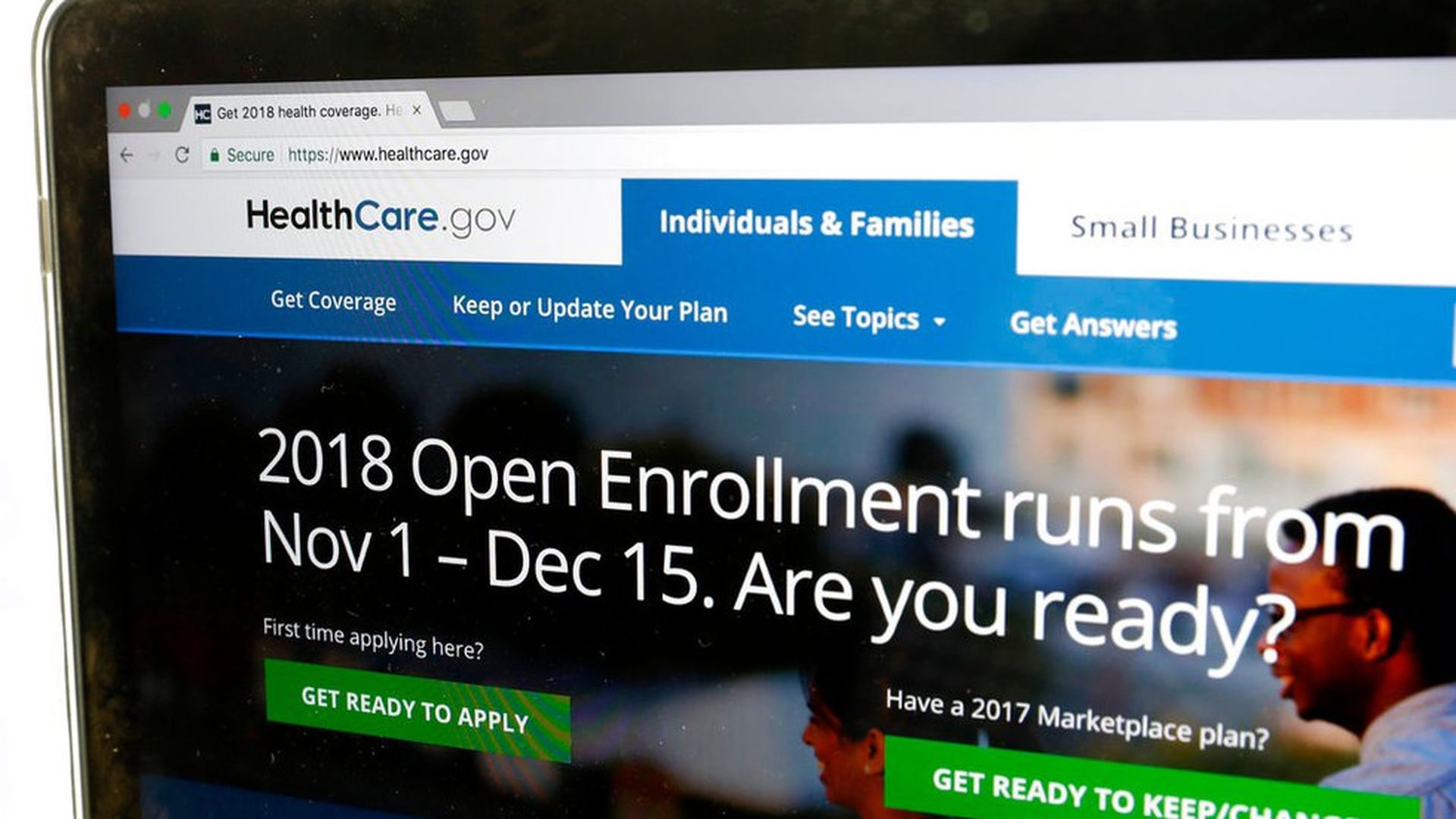 Nearly 1.5 million people have signed up for coverage through HealthCare.gov in the first two weeks of this year's open enrollment period — up from just over 1 million at the same point in the last enrollment window. Those results are stronger than many experts anticipated, in light of the Trump administration's cuts to enrollment outreach.
Between the lines: Most of those consumers — about 77% — are renewing their coverage, not signing up for new plans.
That's about the same proportion as last year, but new sign-ups are where Trump's outreach cuts would make the biggest difference. So it's too early to tell how much Trump's actions are affecting enrollment.
Standard disclaimers apply:
These figures only include the 39 states that use HealthCare.gov as their enrollment platform, so they're missing a couple of state-run marketplaces — including some big ones, like California.
Some people who sign up for coverage do not go on to pay their premiums, so the number of people actually covered will be slightly lower than the number of people signing up for plans. This is normal and happens every year.
Go deeper