Musk: Tesla will unveil semi truck in September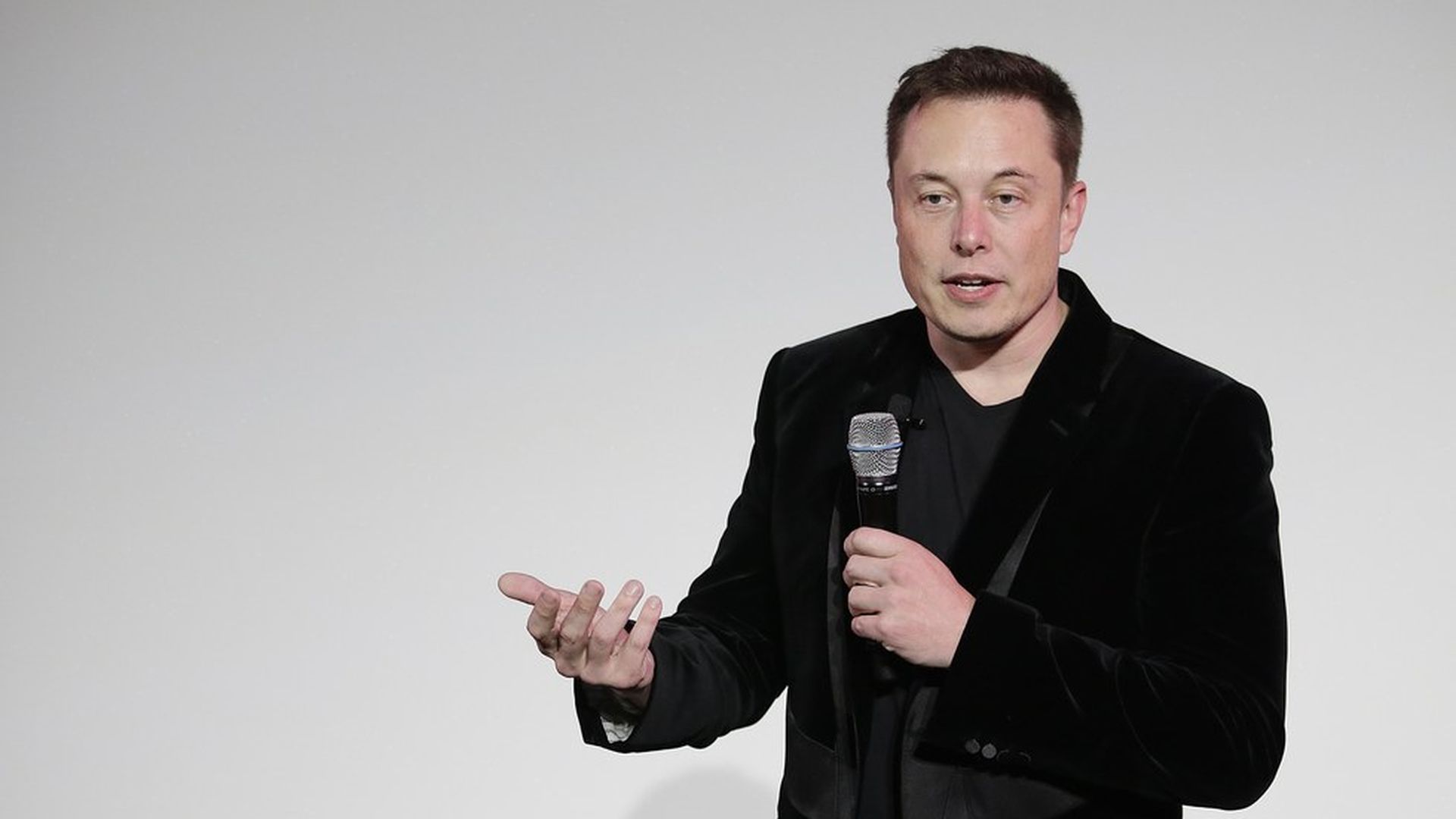 Tesla CEO Elon Musk said the company will unveil an electric semi truck in September as part of his "Master Plan Part 2," although it's unclear when the truck will be available. This is the first time the company is moving into that segment of the industry. Musk called his team's work "seriously next level."
"We believe the Tesla Semi will deliver a substantial reduction in the cost of cargo transport, while increasing safety and making it really fun to operate."
Context: Semi trucks haul an enormous amount of consumer goods across the U.S., and on average get between 4 and 8 miles per gallon from diesel fuel. The max weight for a U.S. semi truck is 80,000 pounds over 18 wheels, according to Popular Mechanics. Some of this weight will likely have to be allotted for the weight of batteries in Tesla's rollout. The top-selling semi is Freightliner, which is made by Daimler Trucks North America.
Tesla also will roll out a pickup truck in 18 to 24 months and a new roadster convertible is in the works. Musk tweeted the rollout of the new Model 3 compact sedan will be in July.
Update: As Quartz smartly points out, "Existing lithium-ion batteries capable of powering a semi-truck for 500 miles (804 kilometers) would weigh 23-tons, half the weight of the truck itself," and would require potentially new battery chemistry to work.
Go deeper