Mulvaney will order agencies to plan for big cuts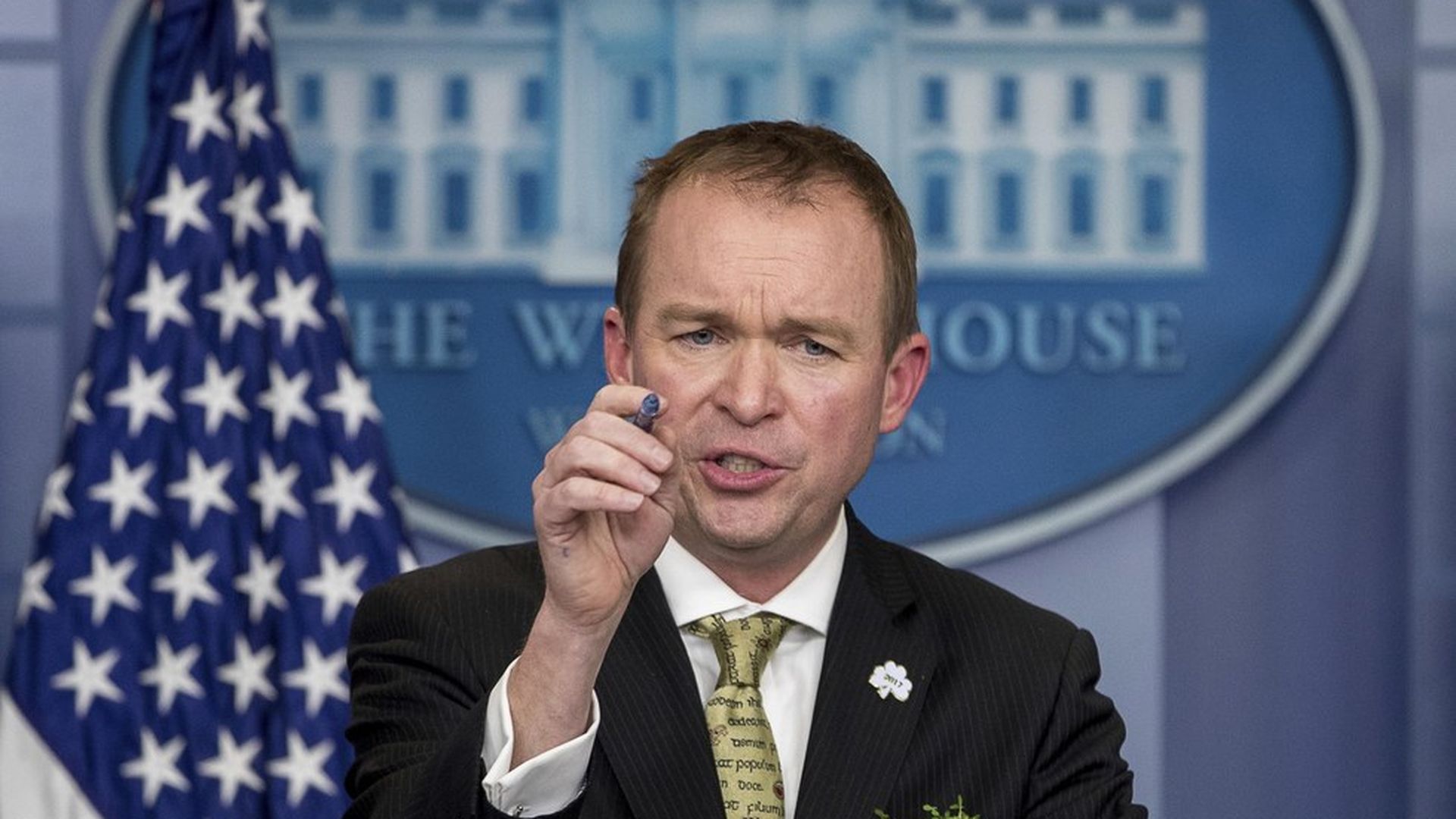 Around midweek, Mick Mulvaney's Office of Management and Budget will send a "guidance" letter to federal agencies ordering them to create plans to make themselves significantly smaller and less costly. It's part of Mulvaney's effort to make the federal government more efficient.
This could be a big deal, and it fits in with Bannon's plan to deconstruct — or, as Kushner would have it, reconstruct and reimagine — the "administrative state."
The guidance stems from Trump's March 13 executive order, which called for a "comprehensive plan" to reorganize the executive branch. Agencies will likely consider selling real estate, laying off personnel, and eliminating programs deemed redundant. It's possible some agencies or components could be closed down or folded into other agencies.
What's next: Expect updates throughout the year, culminating with a final proposal around 2019 budget time next April.
Go deeper