Mueller's probe breaks out into the open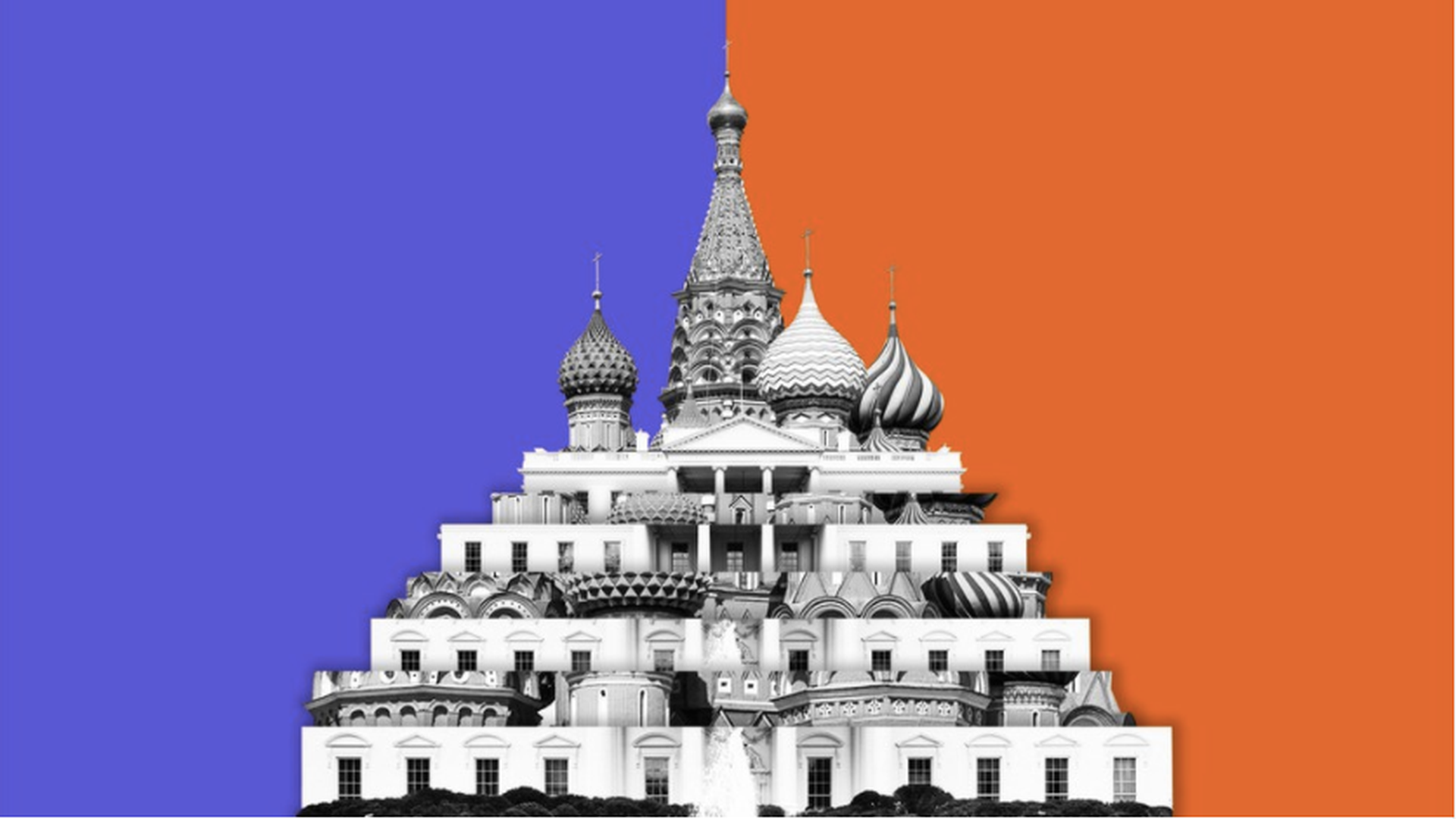 Robert Mueller's Russia investigation has been conducted almost entirely in secret. Today, the Special Counsel made two very public moves, issuing indictments against former campaign officials Paul Manafort and Rick Gates and revealing that George Papadopoulos, a foreign policy adviser to the campaign, has already pleaded guilty to lying to investigators and been actively cooperating with the probe.
Below, we round up how it all went down, why it matters, and where we go from here.
How it went down
Shortly before 8am: News drops that the looming indictments are for Manafort and Gates
8:15am: Manafort turns himself in
9am: The indictment showing the charges against Manafort and Gates is released
10:25am: Trump takes to Twitter
10:30am: The Papadopoulos news breaks
1:30pm: Manafort and Gates appear in court, pleading "not guilty" to all charges
The charges
Manafort and Gates face: Conspiracy against the United States, conspiracy to launder money, unregistered agent of a foreign principal, false and misleading Foreign Agent Registration Act statements, false statements, and seven counts of failure to file reports of foreign bank and financial accounts. Manafort faces up to about 15 year in prison and Gates up to about 10.
Papadopoulos pleaded guilty earlier this month to lying to federal officials about his contacts with Russians. He faces zero to six months in prison under the plea deal.
Go deeper: Read the indictment
Inside the West Wing
Just minutes before the senior-most White House staff walked into Roosevelt Room for their morning meeting with Chief of Staff John Kelly, their phones lit up with news alerts of the first indictments in the Mueller probe.
There was relief that it was Manafort and not Michael Flynn. But there was also concern.
Go inside the meeting with Axios' Jonathan Swan
Inside the courtroom
Manafort appeared in person, with his lawyer saying he "definitely disagrees with the strength of the indictment" against him. Gates' court-appointed lawyer said he was invoking the 5th Amendment, and planned to hire private counsel. Both pleaded not guilty, and they are now under house arrest.
Go inside the room with Axios' Alexi McCammond
What's the White House saying?
Sarah Sanders dismissed the indictments of Manafort and Gates at today's press briefing, and described Papadopoulos as an irrelevant "volunteer" on the campaign.
"We're not worried about it distracting because it doesn't have anything to do with us ... The real collusion has everything to do with the Clinton campaign," she said.
Go deeper: Highlights from the briefing
What's Trump saying?
Sanders said Trump received the news "without a lot of reaction, because it doesn't have anything to do with us."
The Washington Post paints a different picture, of a "fuming" Trump: "Separated from most of his West Wing staff — who fretted over why he was late getting to the Oval Office — Trump clicked on the television and spent the morning playing fuming media critic, legal analyst and crisis communications strategist, according to several people close to him."
What are Democrats saying?
They're worried that Trump will interfere with Mueller's investigation, or even try to have him fired. Chuck Schumer, Bernie Sanders and Mark Warner were among those sounding the alarm.
Go deeper: Read the full piece
What's are top Republicans saying?
Generally, as little as possible. Here's Paul Ryan: "I really don't have anything to add, other than nothing's going to derail what we're doing in Congress."
How Mueller closed in on Manafort
2014:
The FBI begins investigating Manafort over his consulting work in Ukraine.
As a part of that investigation, the FBI obtains a FISA warrant to wiretap Manafort, per CNN. It was discontinued at some point in 2016, and later renewed.
2016:
March 28: Manafort joins the Trump campaign, tasked with wrangling delegates for the convention.
May 19: Manafort is promoted to campaign chairman.
June 9: Manafort attends the Trump Tower meeting at which Donald Trump Jr. had been told he'd receive dirt on Hillary Clinton as part of the Russian government's efforts to help his father win.
August 19: Manafort quits the campaign, with Jared Kushner reportedly telling him if he doesn't resign immediately he'll be fired.
2017:
October 30: Manafort surrenders to authorities.
Go deeper: Check out the full timeline
Who is Gates?
Manafort's former business partner and protege. He followed Manafort onto the campaign and stayed after Manafort was forced out, even visiting the White House after Trump took office.
"[He could] go to jail because his long-term partner decided to go work for Donald Trump," Paul Rosenzweig, former deputy secretary for policy at the Department of Homeland Security, told Axios. "What he did likely would not have seen the light of day...He's my Reince Priebus, Sean Spicer squared character in this drama...the man whose life is ruined by being sucked into the Trump tornado."
Go deeper: Read the full piece
Who is Papadopoulos?
As Swan writes, he was something of a "campaign nobody": Many top figures on the campaign genuinely had no idea who he was. Some White House officials had to resort to Google when the news broke this morning.
In March 2016, Papadopoulos tried to set up a meeting with Russian leadership and the Trump campaign team. He sent an email to the foreign policy team, according to Washington Post, promising a "meeting with Russian Leadership - Including Putin."
Go deeper: Read the full piece
Remaining questions
The events in question took place just days after Papadopoulos joined the campaign. So was Papadopoulos — known for embellishing details of his resume in the past — making legitimate overtures or just a young staffer trying to impress his bosses with foreign policy connections?
What did he have to offer Mueller in order to strike the deal?
Go deeper: Read the full piece
Smart takes
Lawfare blog: "Mueller's opening bid is a remarkable show of strength. He has a cooperating witness from inside the campaign's interactions with the Russians. And he is alleging not mere technical infractions of law but astonishing criminality on the part of Trump's campaign manager, a man who also attended the Trump Tower meeting."
Daily Beast's Lachlan Markay: "Before Manafort/Gates, DOJ had brought just four criminal prosecutions under FARA in the last 10 years. All resulted in convictions."
Matthew Miller, DOJ spokesman under Obama: "Mueller's choreographed one-two punch today sends a signal to every Trump official: cooperate & get a good deal or resist & get hammered."
Worth noting
Tony Podesta is stepping down as the head of his powerhouse lobbying firm, The Podesta Group, per Politico. The firm got pulled into Special Counsel Robert Mueller's Russia investigation over public relations work it completed on behalf of Paul Manafort to promote Ukrainian interests in the United States. Podesta's brother John was Hillary Clinton's campaign chairman.
Catch up quick
What's next?
Manafort and Gates have their next hearing on Thursday, but their trial is likely at least six months away. Beyond that, only Mueller really knows. Meanwhile, a number of folks around town will be jumping every time they hear a knock on the door.
Bonus
Axios' Erica Pandey recaps a busy news day…
First Mueller indictments
Kevin Spacey allegations
Mark Halperin out at MSNBC
Record high levels of atmospheric CO2 reported
Court blocks transgender troop ban
Benghazi suspect captured
Huge Facebook/Google/Twitter Russia news
Weinstein assault count rises
House changes its tune on corporate tax rate
Tony Podesta steps down from his lobbying firm
FBI looking into shady Whitefish/P.R. contract
Got all that….? See you tomorrow in the Axios' stream, or in your inbox. Sign up for our newsletters here.
Go deeper