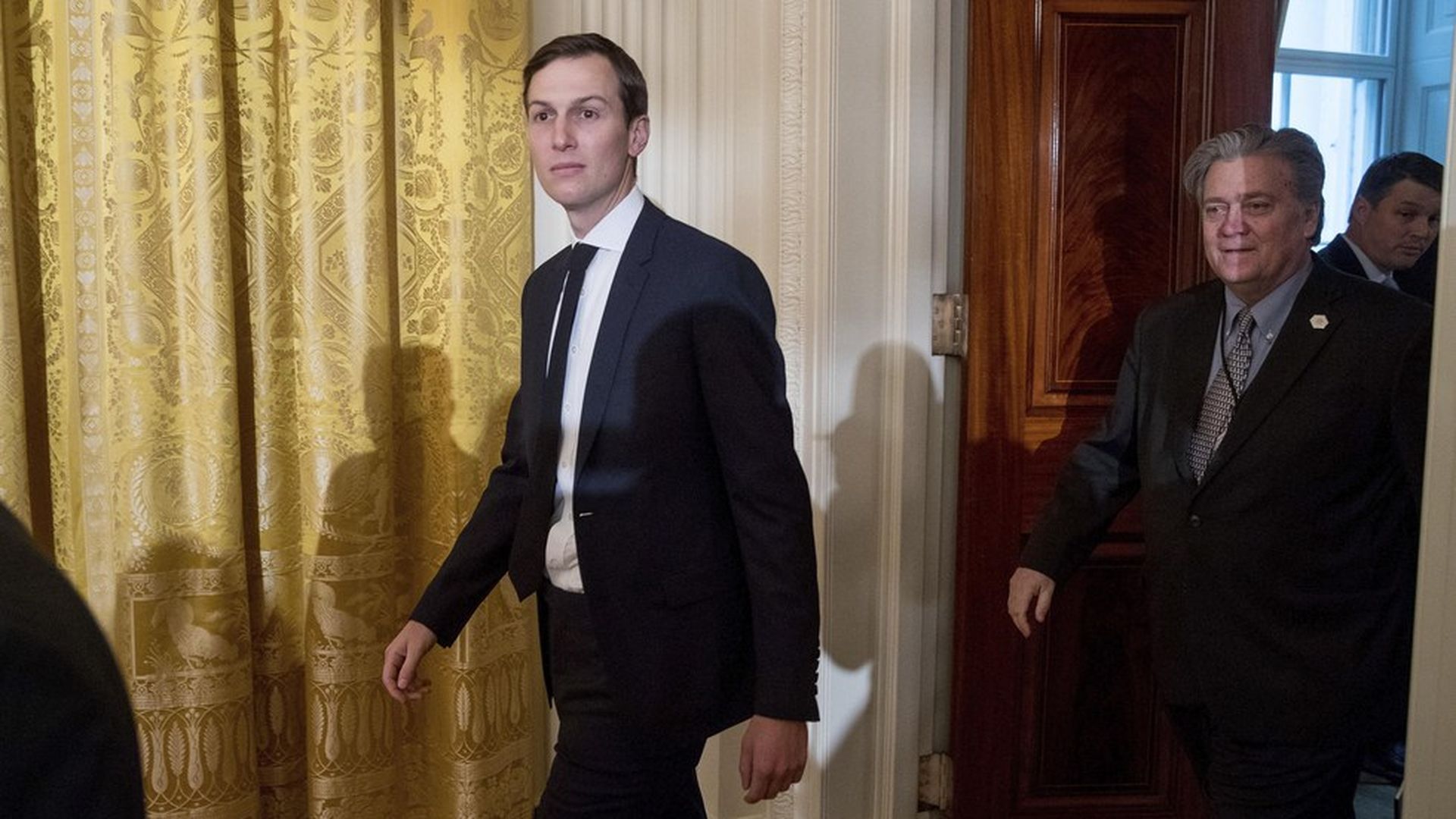 Trump's senior advisor and son-in-law, Jared Kushner, kicked off a trip to Iraq on Sunday along with the Joint Chiefs of Staff, General Joseph Dunford, as first reported by the NYT. An official said Kushner wanted to see the situation in Iraq for himself and show support for the government there, which adds to his current tasks (brokering Middle East peace and dealing with Mexico and Canada) as "Shadow Secretary of State." Kushner has never had experience in foreign policy.
And the U.S. is in hot water: There's an ongoing investigation into an airstrike that killed civilians in Mosul, which could have been caused by the U.S. Also on Sunday, Russia condemned the U.S. statements about the deaths as "absurd," and questioned whether the U.S. was targeting civilians, which would violate the laws of armed conflict. The U.S., on the other hand, has indicated ISIS is using civilians as human shields to avoid strikes, which would put the organization in violation.
Context: Last month, Iraqi Prime Minister Haider al-Abadi left a meeting with Trump and Kushner noting the U.S. was going to take an accelerated approach to ISIS, and Defense Secretary Jim Mattis submitted his plan to defeat ISIS to Trump last month.
Go deeper