Most of the country has ACA plans with $0 premiums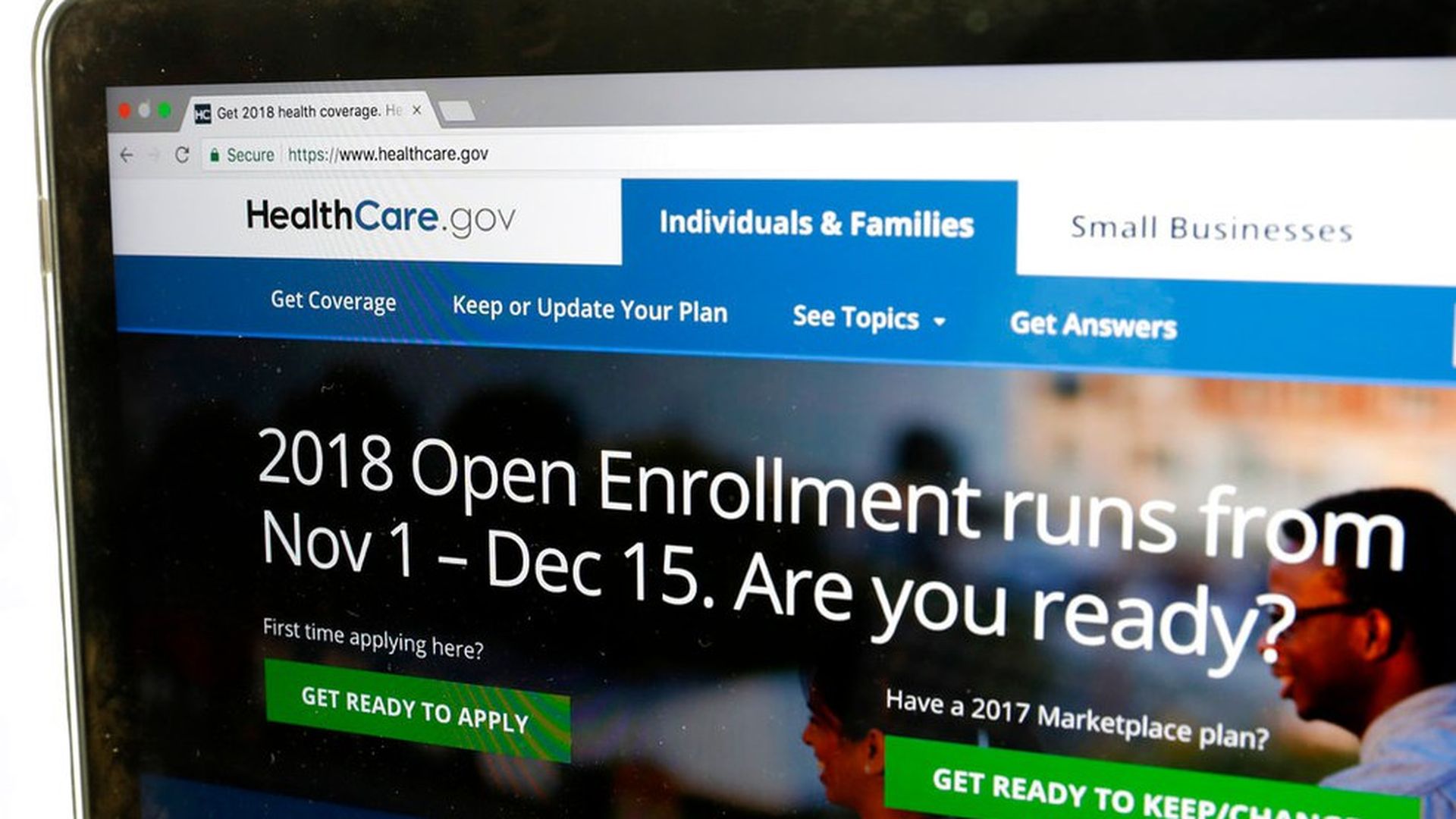 In almost every county covered by HealthCare.gov, the poorest consumers will be able to find an insurance plan that won't require them to pay a monthly premium, according to a new analysis from Avalere Health.
Why it matters: Although President Trump has declared the Affordable Care Act "dead," his handling of it the law has accidentally made coverage more affordable for millions of Americans.
What's happening: By cutting off payments for the ACA's cost-sharing subsidies, Trump prompted insurers to raise their premiums, which in turn dramatically raised the value of federal subsidies that help people pay their premiums.
In 98% of counties that rely on HealthCare.gov, a consumer making $18,000 per year could find a plan and get a subsidy big enough to cover the entire monthly premium, Avalere found.
In most cases, those are "bronze" plans — the least generous set of policies available through the exchanges, which come with the lowest premiums and highest out-of-pocket costs.
But consumers at the same income level will also be able to find fully subsidized "silver" plans in 18% of HealthCare.gov counties, and "gold" plans in 10% of those counties.
Yes, but: Many consumers won't be aware of these options, due to the Trump administration's cuts to outreach and promotional efforts.
Go deeper