Most Americans don't trust Trump over North Korea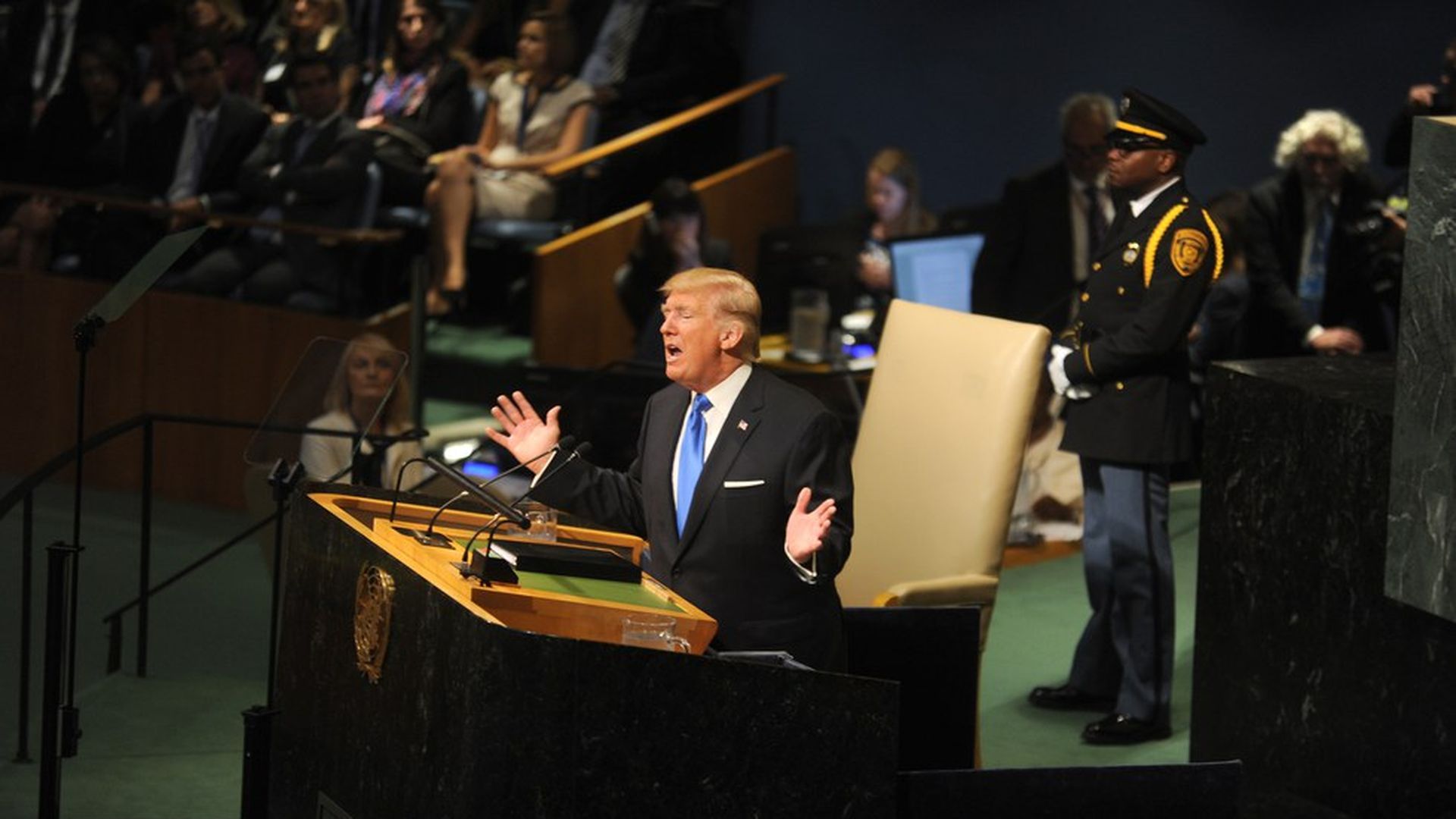 Just 37% of Americans trust Trump to handle the North Korea standoff responsibly, while 72% trust U.S. military leaders to do so according to a new ABC/WaPo poll. For what it's worth, 8% trust Kim Jong-un.
Two-thirds of Americans are opposed to the idea of a preemptive strike against North Korea, while most support increasing sanctions and most oppose more concessions to get North Korea to the negotiating table.
Overall Trump approval: 39%Approval of his hurricane response: 56%Of his approach to immigration: 35%Does he unite or divide the country? Unite: 28%. Divide: 66%More on North Korea: 83% of Americans say North Korea poses a threat to the U.S., and 70% say that threat is "serious."
Go deeper