More than 1,000 Uber employees ask for Travis Kalanick to return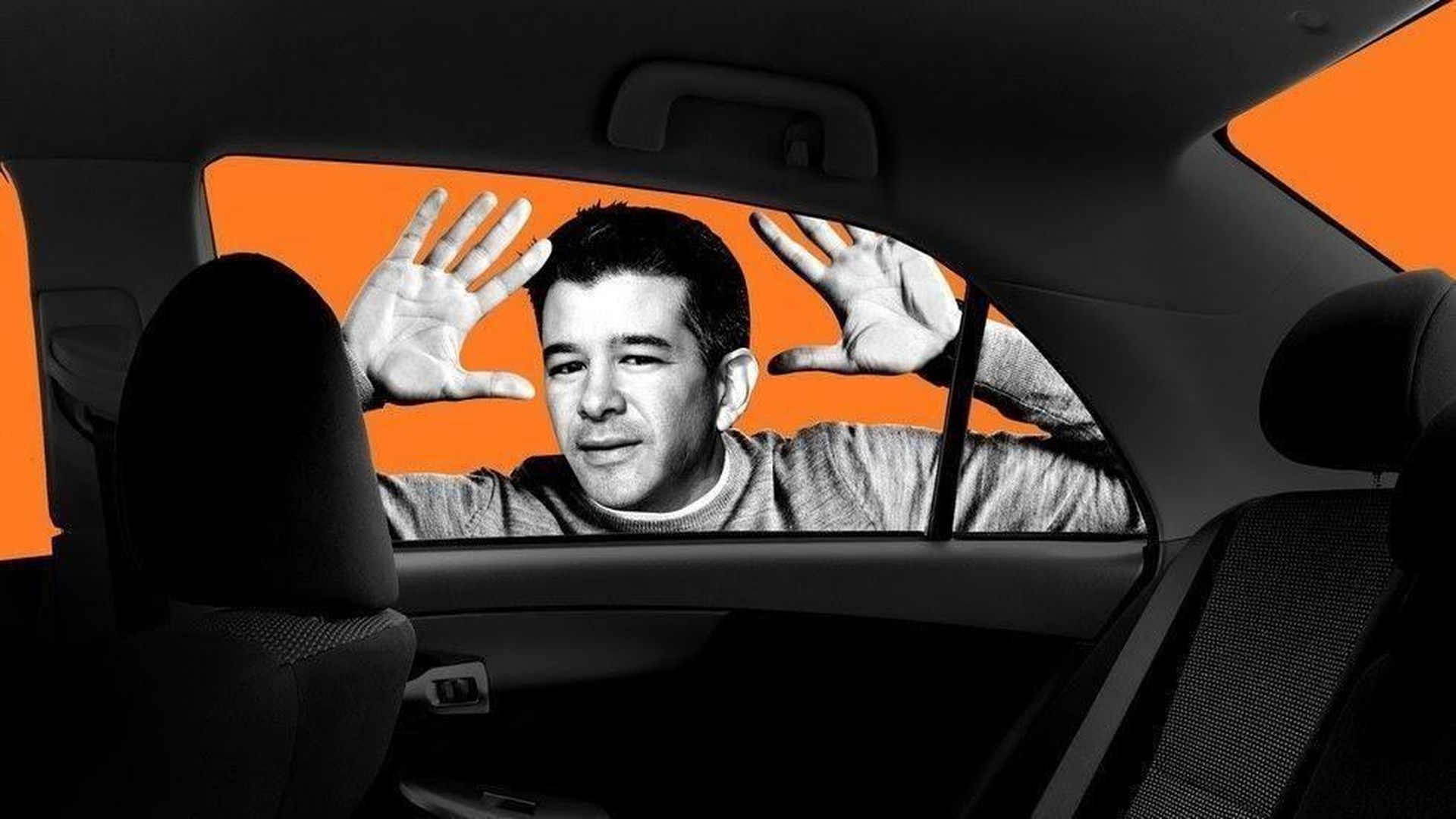 More than one thousand current Uber employees have signed a letter to the company's board of directors, asking for the return of deposed CEO Travis Kalanick "in an operational role." One of its venture capital investors also is chiming in, with a similar message.
The letter is the result of a petition that has been circulating since yesterday, through which employees could add their name and comments on the situation. Rather than technically "signing," they logged into a Google Doc by using their Uber identification credentials. So far, the signatories represent nearly 10% of the company's estimated employee base (which does not include drivers).
Below is the full text of the letter to the board, which was provided to Axios by a source under the condition that we not include the names of signatories.
Board of Directors --
I'm writing to you today ahead of your scheduled meeting to share the thoughts of over 1,100 full-time Uber employees (and counting) who vehemently disagree with Travis' resignation as CEO and the associated pressure placed on him to do so by investors and board members alike.
In less than 12 hours, these employees have expressed their belief that Travis should return to Uber in an operational role. This magnitude of a response was unexpected and should not be ignored. What started as simple note to my closest co-workers turned into a petition spanning hundreds of offices and teams, and has yet to be seen by a majority of employees.
As the folks who've actually worked alongside Travis for years to help create Uber from nothing, we are extremely disappointed by the short-sightedness and pure self-interest demonstrated by those who are supposed to protect the long-term interests of our company.
Yes, Travis is flawed, as we all are. But his passion, vision, and dedication to Uber are simply unmatched. We would not be here today without him, and believe he can evolve into the leader we need. He is critical to our future success.
We await your response and look forward to Travis' return in an operational role.
There also have been several public Facebook posts in support of Kalanick, including from current Uber employees like Margaret-Ann Seger and former ones like Frederique Dame.
Finally, Axios has received a statement from Mood Rowghani, a partner with venture capital firm Kleiner Perkins Caufield & Byers, which is an Uber investor. He appears to agree with the idea of Kalanick retaining an operational role at the company, in addition to just a board seat. It reads:
"It would be wrong to conclude from Uber that founder involvement in the companies they create is a mistake. While founders should be held accountable to strong, independent boards and need the support of experienced leadership teams, founder DNA is a precious asset and cannot be under-estimated. It is a founder's passion, strategic clairvoyance, ability to inspire and motivate employees and relentless pursuit of the mission that enables start-ups to achieve seismic changes against the odds. Founders may not always play the role of CEO but several great companies -- most notably Apple and Twitter -- that severed all ties to their founders eventually came to regret it."
Go deeper