More people are choosing the cheapest and most expensive ACA plans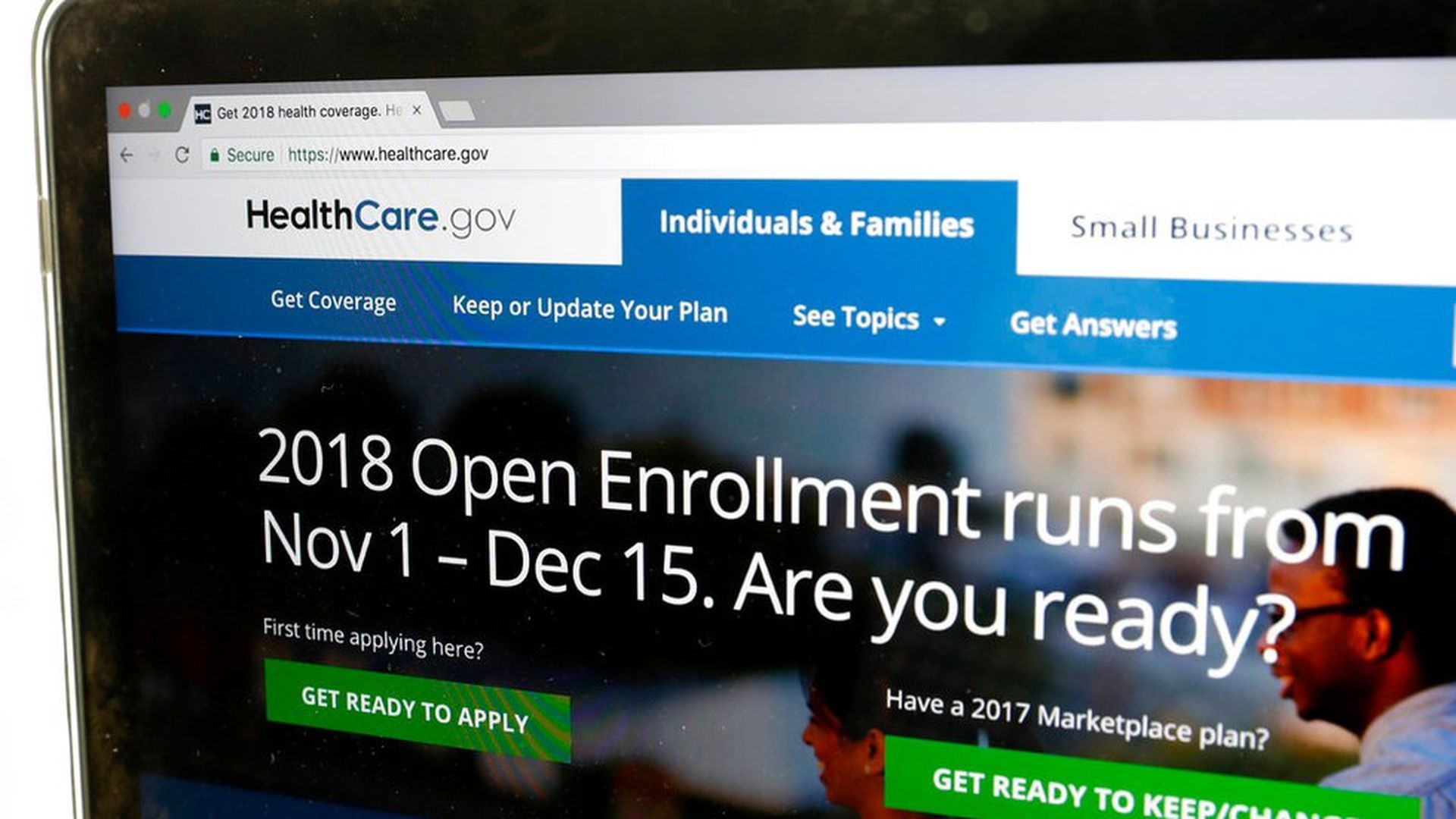 "Silver" plans are still the most popular offerings in the Affordable Care Act's exchanges, but are losing some ground both to cheaper "bronze" plans and more generous "gold" plans early in this very wacky enrollment season, according to the latest data from the enrollment website HealthSherpa.
What's next: Silver plans could take a bigger hit as healthier and more cost-conscious consumers come into the market closer to the end of the sign-up window.
The details: HealthSherpa says it signed up 25,000 people in the first week of this open enrollment period. Here's the breakdown of which plans those consumers chose, and how those results compare to the first week of last year's enrollment window:
Bronze: 23% — up from 20% last year
Silver: 70% — down from 78% last year
Gold: 6.5% — up from 2% last year
How it works: Silver plans have traditionally been the most popular, but this year is weird. As a side effect of President Trump cutting off the ACA's cost-sharing subsidies, many consumers' subsidies will now cover the entire premium for a bronze plan, and in some cases gold plans are actually cheaper than silver.
HealthSherpa's data indicate that consumers are taking advantage of those options, but not in huge numbers.
Go deeper