MongoDB prices IPO above range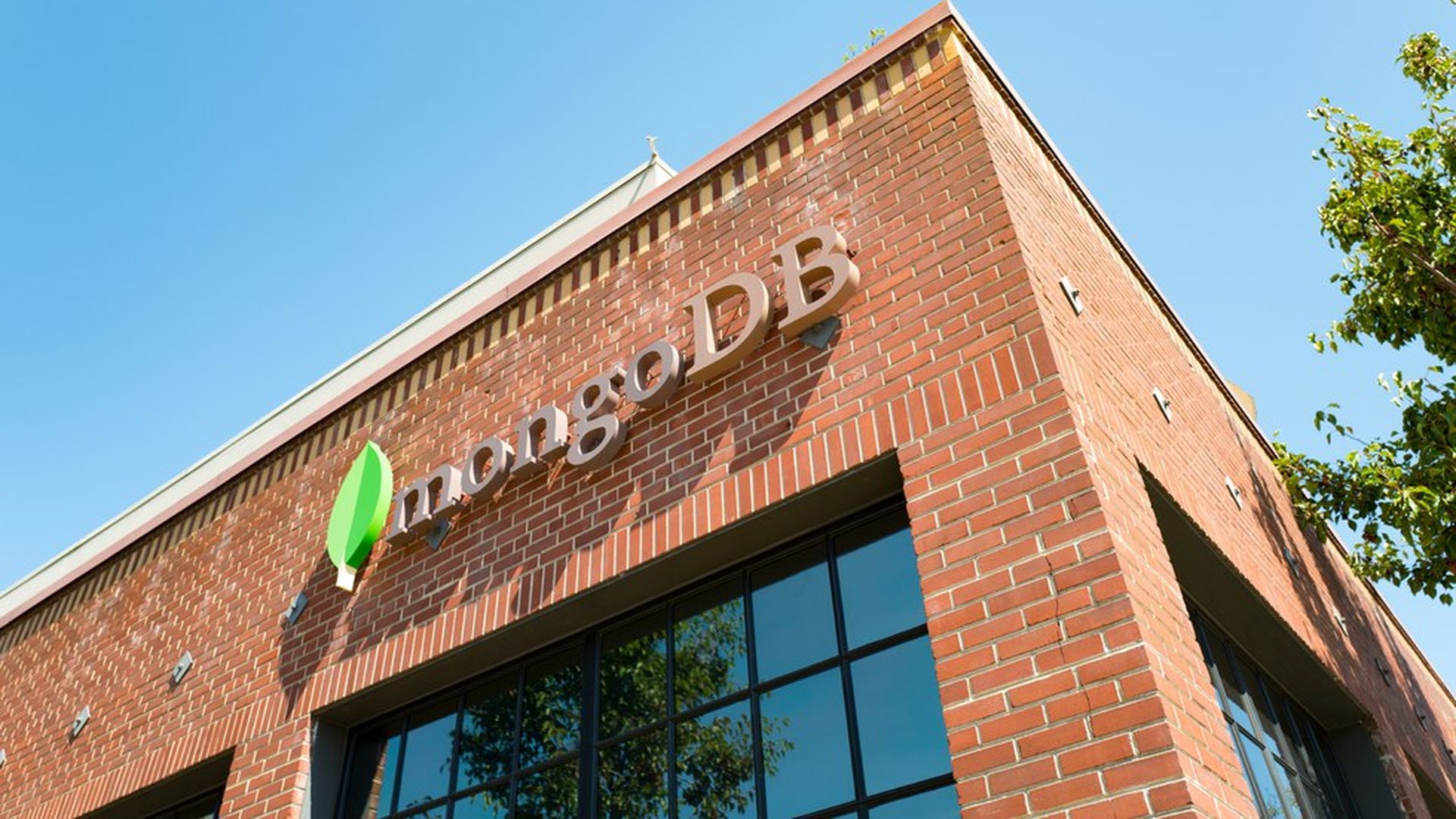 MongoDB, a New York-based open source database company, has raised $192 million in its IPO. The company will begin trading today on the Nasdaq under ticker symbol MBD.
Why it's a big deal: MongoDB will be another critical data point for traders trying to decide if "unicorn" SaaS companies can ever really ride their recurring revenue models to profitability — or at least how to separate the future successes from the undercorns. To date, the trend too often has been: Strong IPO pricing, first day pop and then a steady slide.
Plus: NYC tech could really use a win, following yesterday's Blue Apron layoffs.
IPO details: The company priced 8 million shares at $24, above its upwardly-revised $20-$22 range, for a fully-diluted market cap of around $1.39 billion. The company reports a $46 million net loss on $68 million in revenue for the first half of 2017, compared to a $45 million net loss on $45 million in revenue for the year-earlier period. Morgan Stanley served as lead underwriter.
VC history: MongoDB had raised $300 million in VC funding, most recently at a post-money valuation of around $1.7 billion, from firms like Sequoia Capital (16.9% pre-IPO stake), Flybridge Capital (11.6%), Union Square Ventures (9.7%), NEA (7.2%), Future Fund (6.2%), Fidelity, Altimeter Capital Management and T. Rowe Price.
Go deeper