Moderate House Republican Charlie Dent won't seek re-election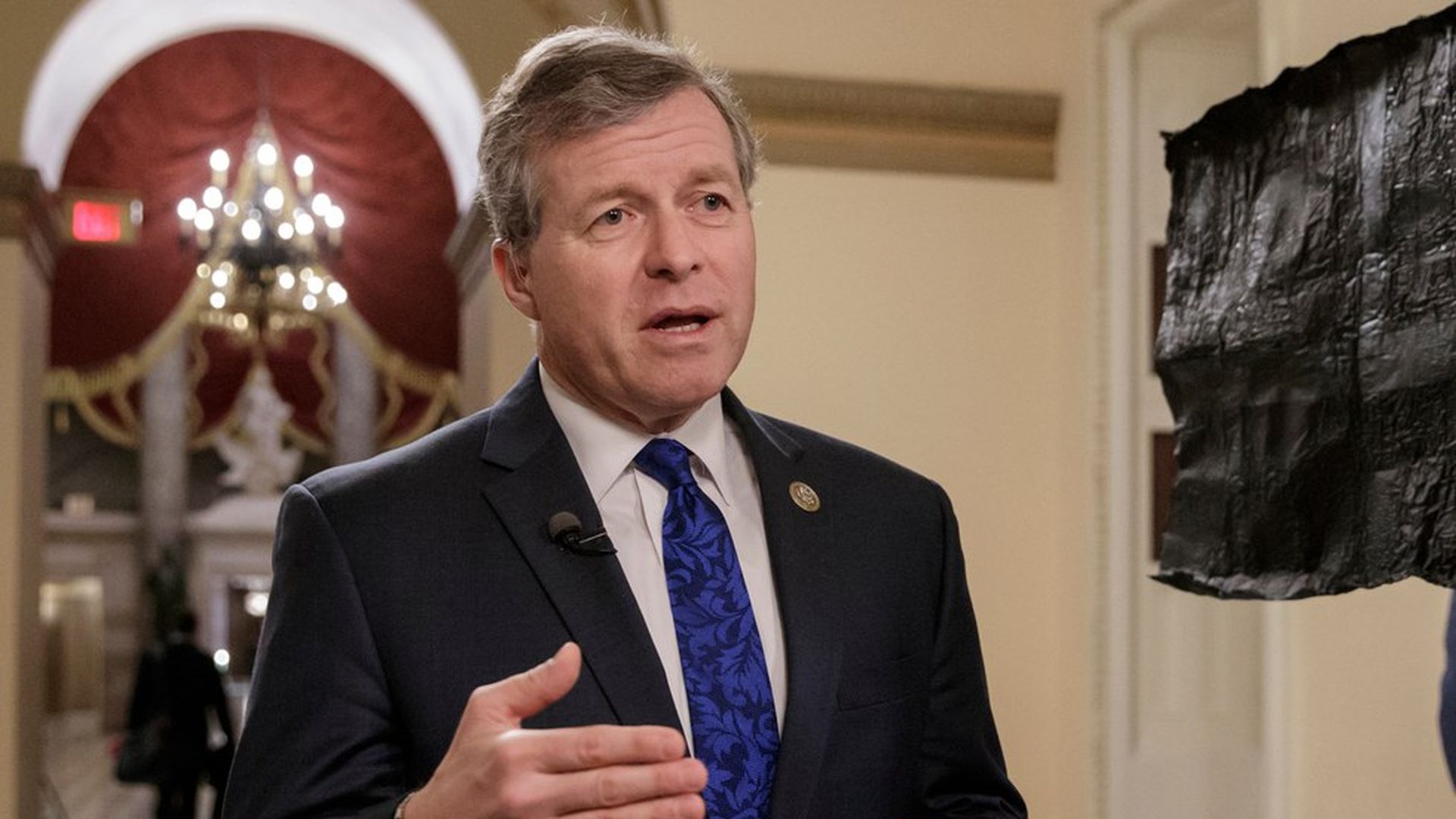 Charlie Dent, a Pennsylvania Republican and one of the few outspoken moderates in the House, announced Thursday that he will retire after 7 terms.
Co-chair of the moderate Tuesday Group, Dent has criticized President Trump on everything from firing James Comey to his response to Charlottesville, and challenged more ideological members in his party on health care and other key issues. That has made him a target within the party, and he already had a conservative primary challenger, per the Morning Call newspaper.
Why it matters: In the current climate, moderates simply aren't being elected to Congress. So as the likes of Dent leave, the House will only become more polarized.
Many conservatives will be glad to see him go. Mallory Quigley of the Susan B. Anthony List, an anti-abortion group, called Dent's departure "a huge victory for the pro-life movement," adding, "Dent's positions were dramatically out of step with the people of his district and he clearly knew it." Quigley said their early polling suggested Dent was likely to lose in the primary.
Dent's statement: "I've worked to instill stability, certainty and predictability in Washington. I've fought to fulfill the basic functions of government, like keeping the lights on and preventing default. Regrettably, that has not been easy given the disruptive outside influences that profit from increased polarization and ideological rigidity that leads to dysfunction, disorder and chaos."
Go deeper