Mnuchin's ambitious 3% growth plan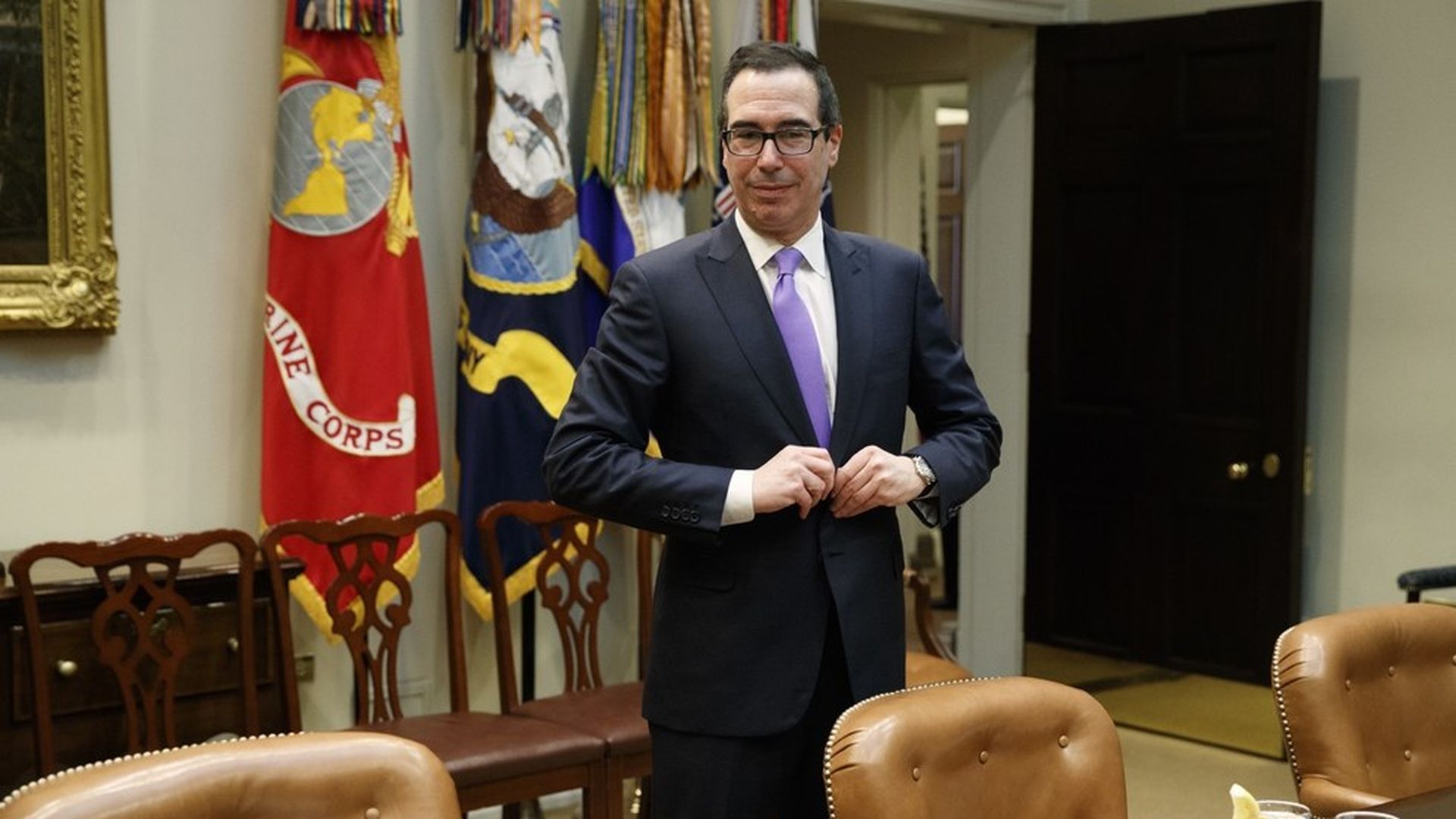 Treasury Secretary Steve Mnuchin is hard at work on the Trump Administration's tax plan, which he says could come by August, according to interviews Thursday with the Wall Street Journal and CNBC. Mnuchin says that tax reform, along with other Trump policies, can move the U.S. back to its postwar average of sustained 3% growth. But given a slower-growing population and recent weak productivity growth, economists are skeptical that such a goal is realistic.
The most important thing: Mnuchin tells CNBC that the Administration's economic growth projections will diverge from the Congressional Budget Office's, setting the stage for conflict over the future effects of tax reform. Current Senate rules dictate that to use the budget reconciliation process — which would enable tax reform to be passed with 51 votes — a bill must be at least deficit neutral over 10 years. How optimistically the CBO and the Joint Economic Committee projects the effect of Trumps policies on growth and therefore tax receipts will be a decisive factor in the composition of tax reform.
Go deeper