Mnuchin to Freedom Caucus: Trump opposes border adjustment tax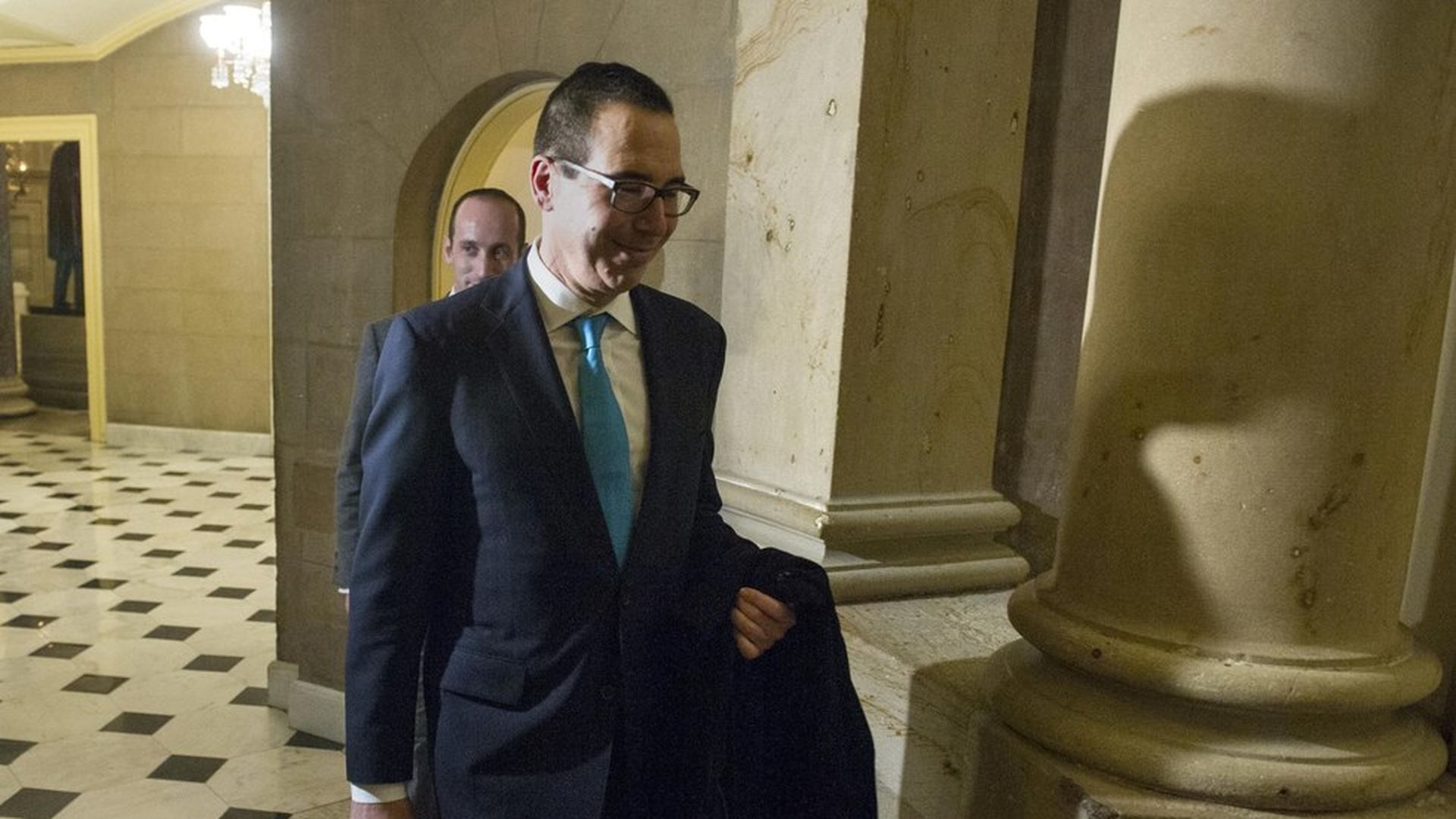 Treasury Secretary Steven Mnuchin met Tuesday with Freedom Caucus members and other House conservatives in the basement of the Capitol, and told them he opposes Paul Ryan's proposed border adjustment tax — and so does President Trump.
Two sources with direct knowledge say Mnuchin was definitive in opposing the tax, which the Freedom Caucus overwhelmingly opposes, and more pointed in his opposition than he'd been in public statements. One source said Mnuchin encouraged members to talk to Ryan about the tax. When asked about the conversation, a Treasury official said Mnuchin's private position on the border adjustment tax reflected his public stance.
A third source, Freedom Caucus chairman Mark Meadows, told me this a few hours after the meeting: "Secretary Mnuchin gave great insight into the thinking of the administration on tax reform. We are well served by his leadership. It became apparent that there is a growing consensus in the administration that we must act soon to advance tax reform and BAT [the border adjustment tax] is seen as a major impediment."
Why it matters: The tax on imports was a core facet of the Republican tax plan pushed by Ryan, designed to offset revenue lost through tax cuts. Many Congressional Republicans are already deeply skeptical, and without support from the administration it's dead on arrival.
Behind-the-scenes: Some administration officials are unhappy House GOP leadership continues to push for a policy that neither Mnuchin nor Trump will support.
Go deeper