Mnuchin claims 3% growth potential if taxes overhauled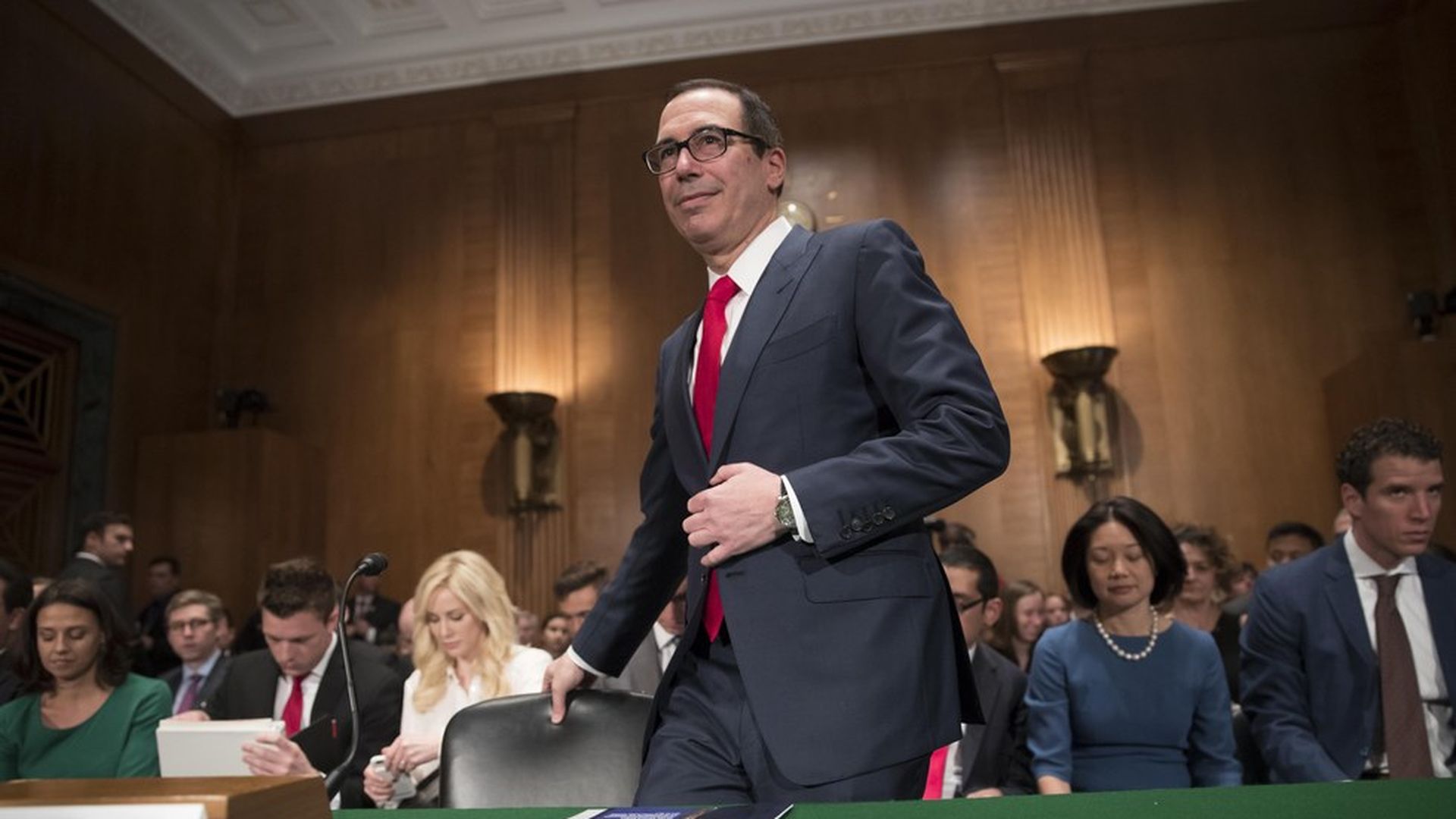 Treasury Secretary Steve Mnuchin told the Senate Banking, Housing, and Urban Affairs Committee Thursday that a goal of 3% growth is achievable for the country if America's tax system and regulations are changed, per the AP. This is his first appearance before the committee since his swearing in.
Put that in perspective: The difference between 2% and 3% growth is trillions of dollars over 10 years, per Mnuchin.
More juice: Mnuchin says he's got 100 bodies working on tax system reform and that they're working on far more than just undoing the Dodd-Frank Act. Reforms are going to focus on providing relief to community banks, he said.
Go deeper