Missing from oil group's new ad: oil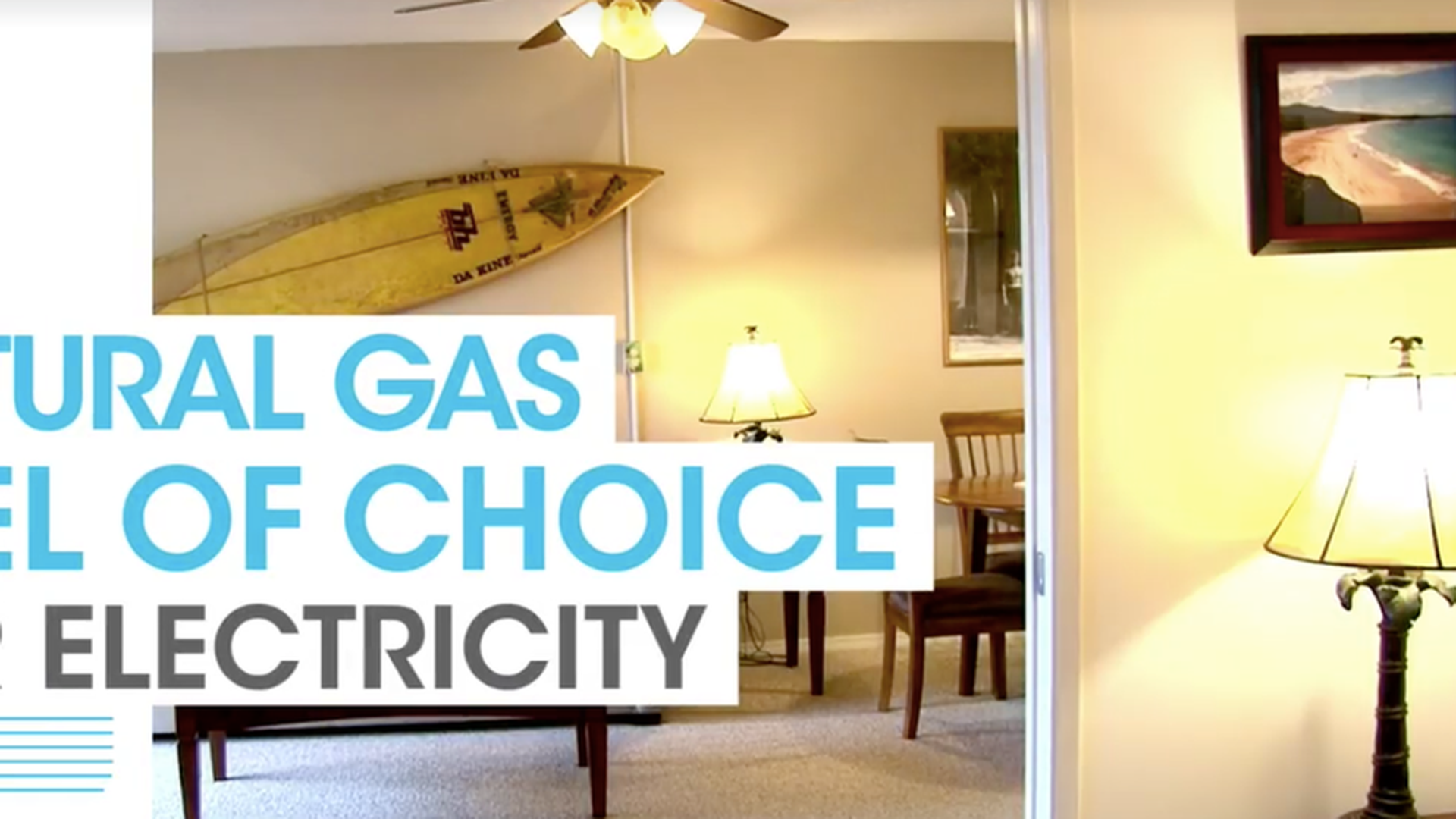 The American Petroleum Institute is running a new online advertising campaign touting natural gas as a reliable and resilient electricity source. The word "oil" doesn't show up once.
Why it matters: The group, one of the most powerful in Washington representing the oil and natural gas industry, is releasing the ad to respond directly to the Trump administration's recent regulatory push to favor coal and nuclear power plants over others, including ones powered by natural gas. Energy Secretary Rick Perry is pushing that initiative, contending it will make the electric grid more resilient.
The big picture: It's the latest sign of API's entry into the fight over power generation. The group is traditionally known for focusing on drilling and the transportation sector. API's members, including Exxon Mobil Corp., and Royal Dutch Shell, are increasingly producing natural gas, and now the group is fighting to make sure that fuel becomes America's dominant source of electricity.
Go deeper: Check out a recent Harder Line column on the matter: Big oil's electric fight against coal and nuclear.
Yes, but:
The advertisement is running online only, so there isn't a big money push behind it, but in today's social media-driven world, campaigns like this move a lot further than they used to.
Go deeper