Million dollar bracket in the works for GOP tax plan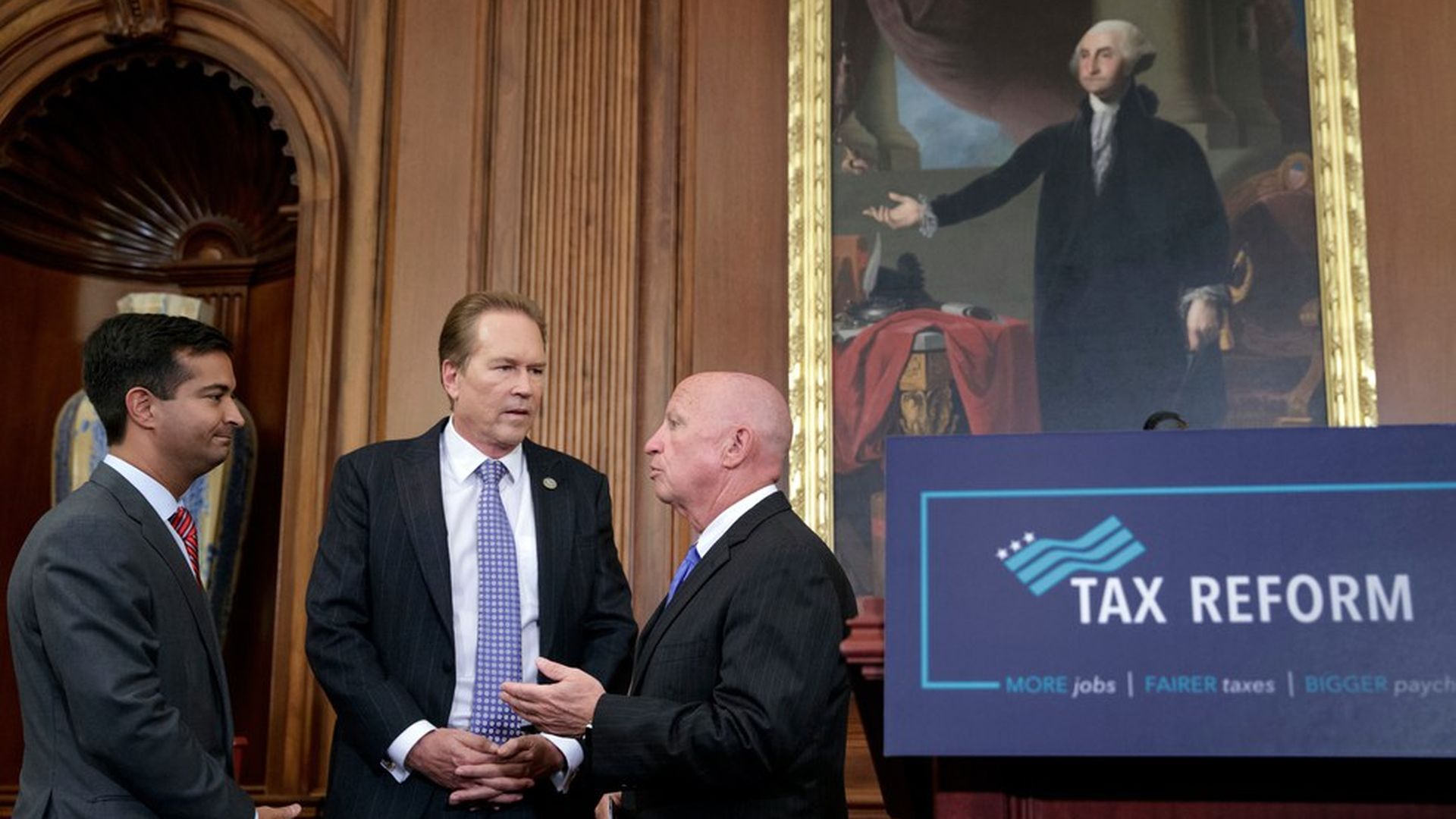 The Republicans on the House Ways and Means Committee — engaged in a high-pressure, high-stakes tax policy rewrite — are currently exploring not cutting the income tax rate for people who earn $1 million or more per year.
Right now, the marginal tax rate for anyone who makes $418,000 or more per year is 39.6 percent. The Republicans' opening gambit — secretly negotiated for months, and endorsed by Trump — would have cut the highest tax rate to 35 percent.
But now, House Republicans' thinking has changed. Under their current thinking, people who earn between $418,000 and $999,999 will be in a lower tax bracket. But those earning $1 million or more will not.
Opting to keep taxing million-dollar-earners at the current 39.6 percent-rate will help stem the deficit increase from tax cuts for corporations and the middle class.
Caveat: The million dollar bracket plans haven't been finalized and could change this week, as committee Republicans finalize their tax bill during meetings on Tuesday and Wednesday.
Potential blowback: If the Committee Republicans ultimately decide not to cut the income tax rate for million-dollar-earners, much of the Republican donor class and Reaganomics community (including anti-tax activist Grover Norquist) will feel betrayed.
"I understand compromise, but why compromise with the sin of envy?" Norquist told us. "This isn't the dumbest idea I have ever heard of. But it is in the top 20."
Norquist argues this won't placate Democrats — who inevitably will charge that Trump's tax overhaul is just designed to help the rich — but will alienate conservatives.
Meanwhile, one administration official told me Trump doesn't really care about this issue.
"He basically thinks they [rich people] are fine and he believes they don't care that much about the individual rate so long as they get all the other goodies, like the corporate rate and expensing," the official said.
What's next: The House expects to pass the Senate budget this week. Shortly after, we're likely to have a timeline of when House Republicans will release their tax cut bill.
A dynamic we're watching: House Republicans make no secret of their disdain for Treasury Secretary Steven Mnuchin. They call him and Gary Cohn "the Democrats." Don't expect either one of them to have much lobbying power with conservatives on the Hill over these next crucial weeks.
Go deeper