Michael Kors Holdings to buy Jimmy Choo for $1.2 billion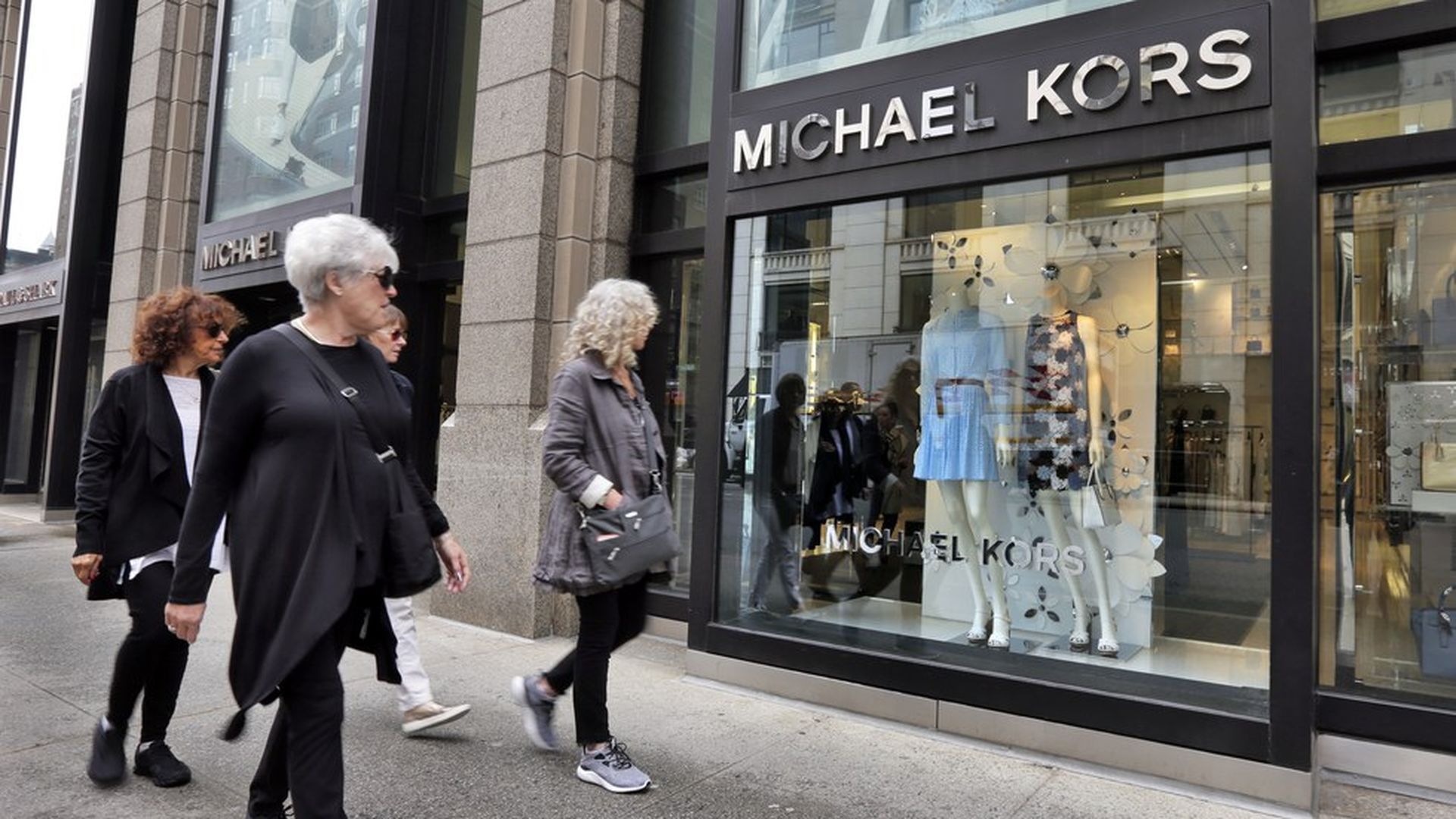 Michael Kors is one of the leaders of the "accessible luxury market", but has recently struggled as customers have been drawn to more stylish, high-end brands, like Jimmy Choo. That's part of the reason Michael Kors Holdings is buying the luxury footwear brand for $1.2 billion — to tap into this market and expand their customer base.
In May, there was talk of a buy-out battle between Coach and Michael Kors for one of their competitors: Kate Spade. Coach ultimately bought the company for $2.4 billion. After this sale, MK was still looking for a way to boost sales and compete in the high-end, luxury market, and Jimmy Choo was the perfect fit. Michael Kors plans to expand both Jimmy Choo's online presence and retail stores.
Why it matters:
As brick and mortar sales decline, it has become increasingly hard for luxury brands to maintain sales and grow their customer base.
Go deeper