Michael Flynn pleads guilty to lying to FBI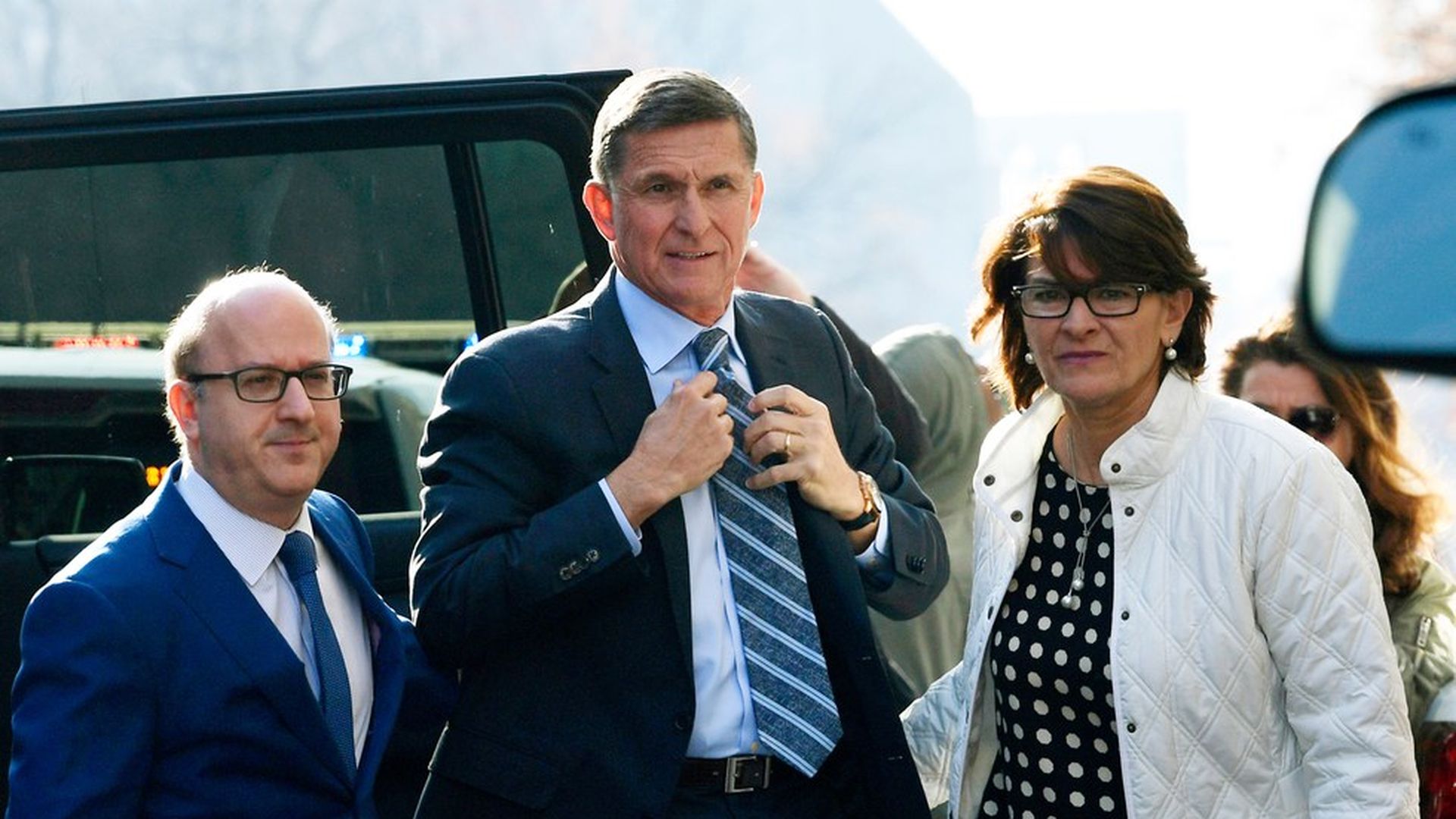 Former National Security Advisor Michael Flynn entered a guilty plea at a federal courthouse in D.C. on Friday to charges of lying to the FBI. He has agreed to cooperate with the government and is facing penalties of up to a $250,000 fine and 5 years in prison. He will not be jailed for the time being but will have to report weekly by phone.
Flynn admitted in his plea that Trump transition officials directed his contacts with Russian officials, per the AP, a development that could have far-reaching consequences as the Mueller probe moves forward.
In a statement, Flynn said: "Actions I acknowledged in court today are wrong, and through my faith in God, I am working to set things right. My guilty plea and agreement to cooperate with the Special Counsel's Office reflect a decision I made in the best interests of my family and of our country. I accept full responsibility for my actions."
Ty Cobb, a member of President Trump's legal team, said in a statement: "Nothing about the guilty plea or the charge implicates anyone other than Mr. Flynn."
The judge noted that, at a later date, the U.S. can determine Flynn has provided enough information to prosecute another person.
Prosecutors say after speaking with then-Russian ambassador Kislyak, Flynn called a senior member of the transition team who was then at Mar-a-Lago and discussed his conversations with Kislyak, as well as Russia's response to U.S. sanctions over election meddling.
What's next: A sentencing report is scheduled for February 1, 2018. The sentencing hearing date has not yet been set, but a failure to appear at the hearing would result in new charges. He will not be able to appeal his sentence or conviction, with "very limited exceptions," as he has waived his right to a trial.
Go deeper