Meg Whitman emerges as an Uber CEO frontrunner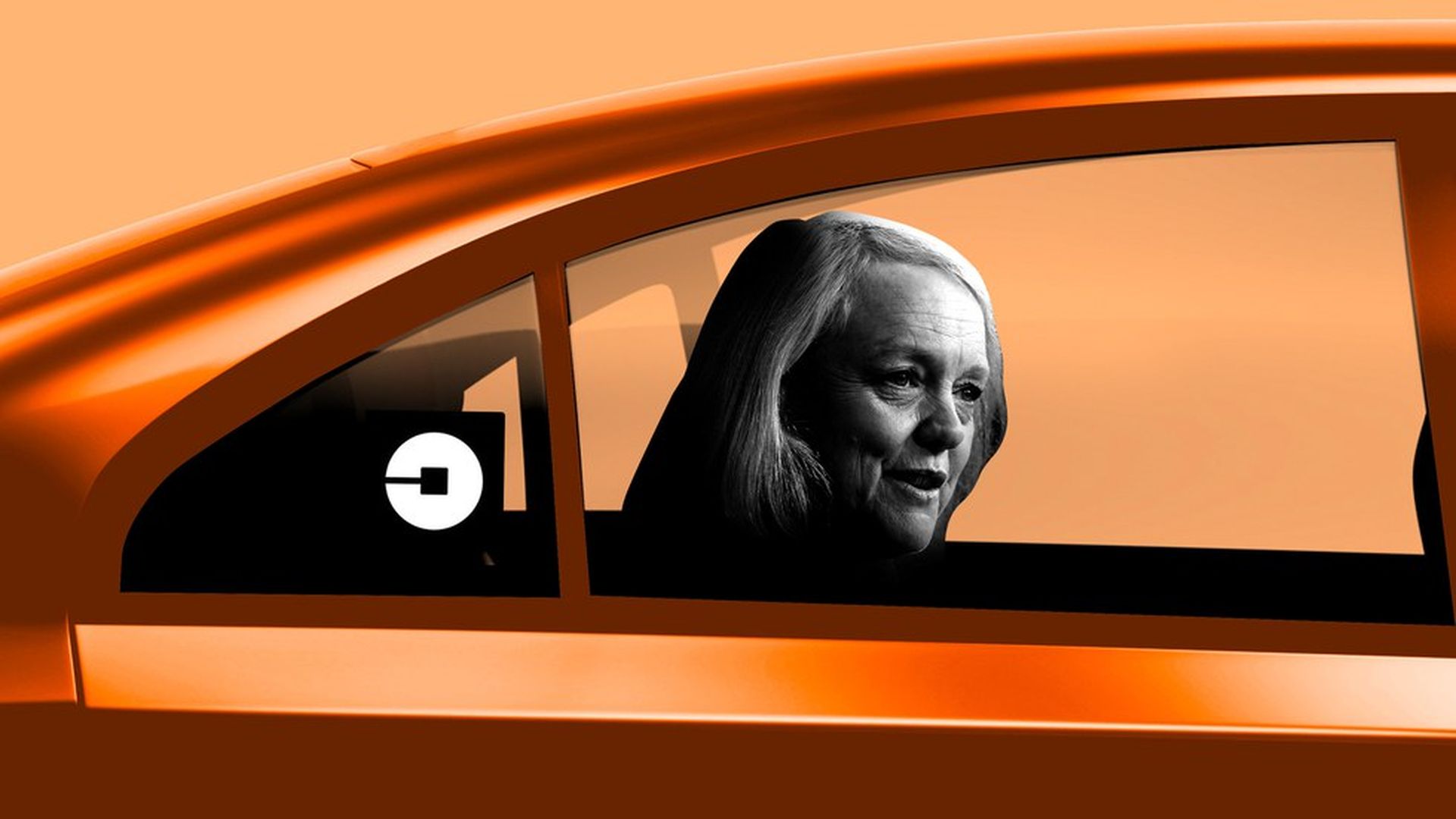 Former eBay and Hewlett-Packard CEO Meg Whitman has emerged as a front-runner to become Uber's next chief executive, Axios has learned from multiple sources. But it is not a done deal, nor is there consensus among the members of Uber's executive search committee. Bloomberg was first to report that Whitman was on the short-list.
Why Whitman: She checks all of the boxes. Tech bona fides? Check, as the former CEO of eBay and Hewlett-Packard, plus the current CEO of HP Enterprise. Experience taking a Silicon Valley company public? Check. Political relationships that could aid in regulatory battles? Certainly, as a former California gubernatorial candidate and visible backer of Republican Party candidates and causes (save for President Trump, whom she did not support). The preferred gender for a company that was thrown into C-suite chaos over allegations of sexual discrimination? Check again.
Timing: Uber has publicly said that it wants a CEO in place by Labor Day, which means an official offer would need to be made soon.
Other roles: Sources say that Uber is not actively searching for most of its other open senior positions until the CEO role is settled.
Go deeper