McMaster won't say whether Trump raised election meddling with Russia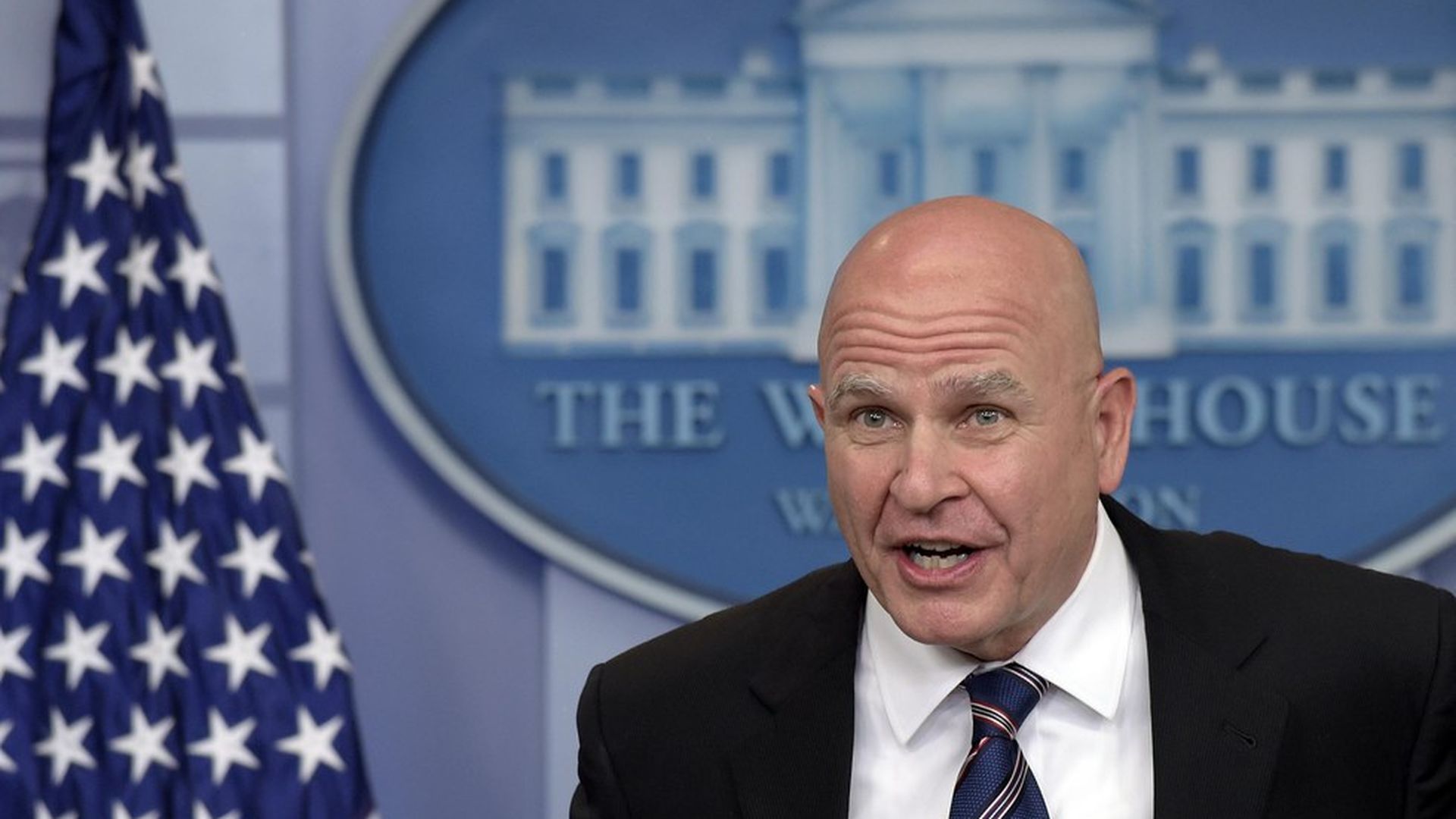 National Security Advisor H.R. McMaster joined ABC's "This Week" from Riyadh, Saudi Arabia and was grilled by George Stephanopoulos about the meeting with Russian officials earlier this month in which President Trump reportedly disparaged James Comey and said his firing had eased pressure from the Russia probe. Key takeaways:
McMaster twice declined to say whether Trump confronted the officials about Russian interference in the election.
He acknowledged Trump discussed Comey's firing though he said the notes printed by the N.Y. Times may not be direct quotes. He said Trump had been trying to make a point about being "hamstrung" in his efforts to deal with Russia because of the investigation.
He said the FBI investigation did not come up when they were preparing for the meeting, suggesting Trump was improvising when he raised it.
Go deeper