McDonald's investigates "tiny hands" tweet directed at Trump
A corporate McDonald's Twitter account tweeted this earlier: "@realDonaldTrump You are actually a disgusting excuse of a President and we would love to have @BarackObama back, also you have tiny hands."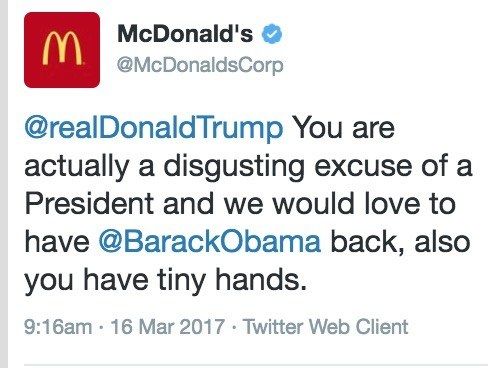 The tweet was ultimately deleted, and now McDonald's has an explanation: "Twitter notified us that our account was compromised. We deleted the tweet, secured our account and are now investigating this."
Go deeper