McConnell wants to force health care vote by July 4th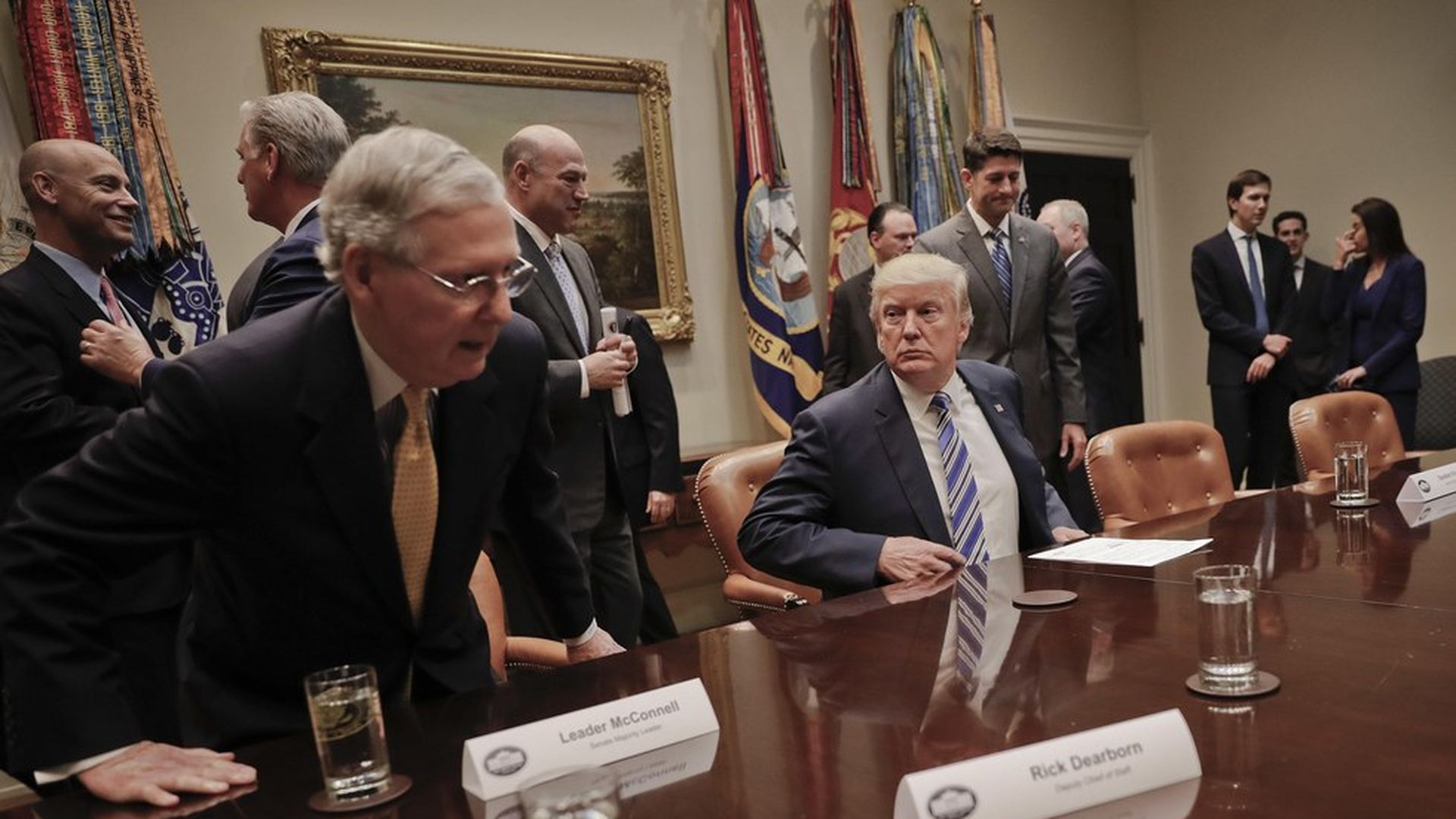 Sources close to Mitch McConnell tell me the Majority Leader is dead serious about forcing a Senate vote on the Obamacare repeal-and-replace bill before the July 4 holiday.
Some senators want to delay the vote but McConnell views that as delaying the inevitable. There are no mysteries about what the toughest disagreements are over — Medicaid funding and insurance market regulations.
This week is crucial: the Senate won't vote without a CBO score, which means they need to finalize negotiations this week.
Behind-the-scenes: McConnell and Senate leaders have been at this for all of May and now first couple weeks of June, turning their weekly lunches into working sessions on various aspects of the healthcare legislation. They've whittled down the stack of items that people don't agree on. I've spoken to a number of people who know McConnell well who speculate that he'll force a vote regardless of whether he knows he has 50 votes. They say he's desperate to move on to tax reform and can't have healthcare hanging around like a bad smell through the summer.
On the House side:
Following the White House's "Workforce Development Week," House GOP leadership will vote on two workforce bills. The big one: a bipartisan bill to reauthorize the "Perkins Act" for six years — providing more than $1 billion per year in federal support for career and technical education programs.
Wednesday's conference meeting is expected to be more policy-focused than usual. (They had to cancel Friday's meeting due to the fallout from last week's shooting.) A senior House aide tells me the Wednesday conference will focus on the budget caps and appropriations.
Paul Ryan and Kevin McCarthy will both address the National Association of Manufacturers. Ryan pushing tax reform and McCarthy on reg reform and workforce development.
Go deeper