McConnell calls on Moore to "step aside"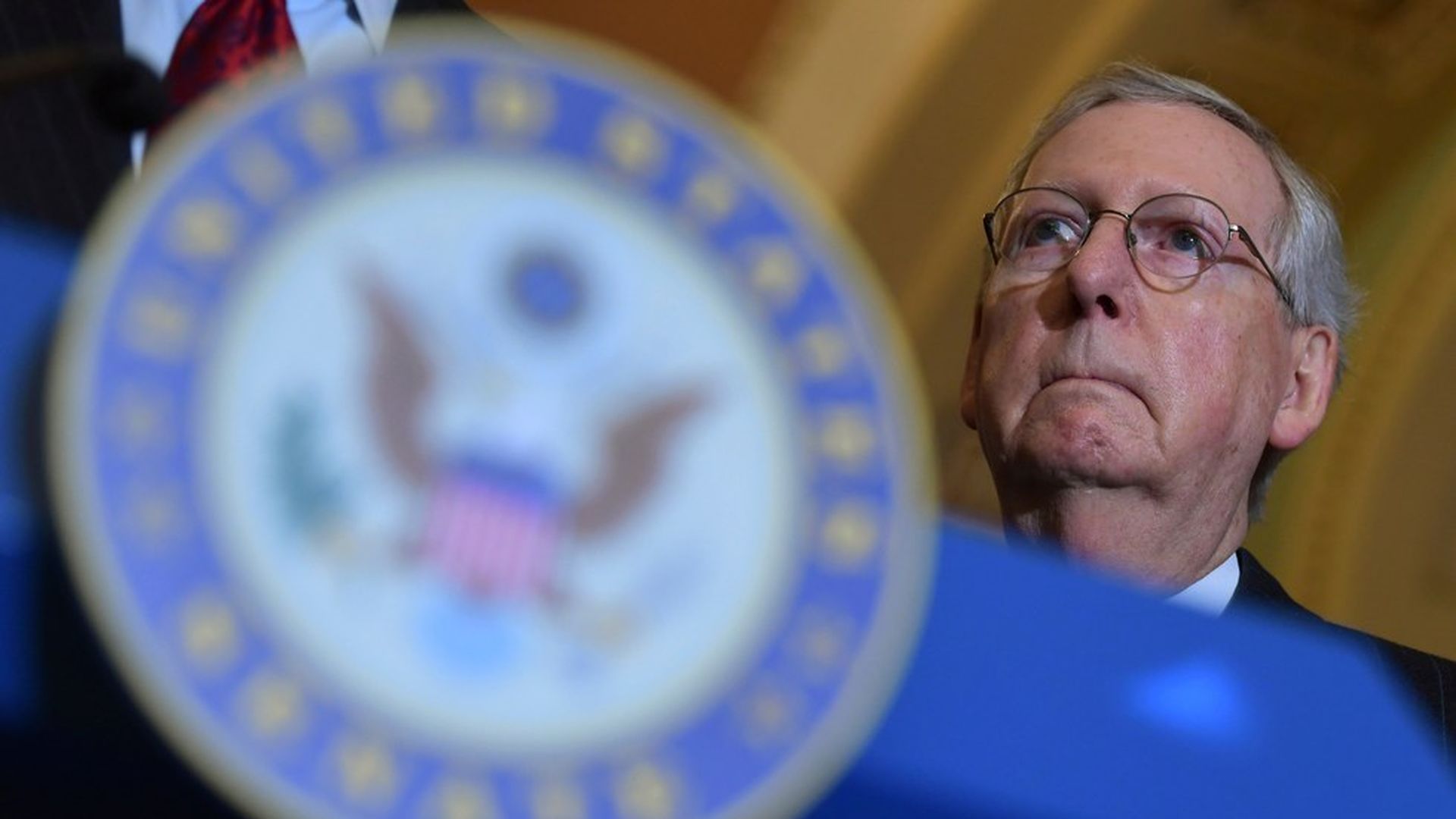 Majority Leader Mitch McConnell called on Alabama GOP Senate nominee Roy Moore to "step aside" on Monday and said of Moore's accusers, "I believe the women," per the AP. Four women have accused Moore of sexual advances when they were between 14 and 17 and he was in his 30s.
The backdrop: Most Republican senators who have spoken out about the accusations against Mooore have said he should drop out — if the allegations are true. McConnell added no such qualifier. This is setting up as a proxy war, with Steve Bannon (who has called for McConnell to be removed as speaker) on a mission to discredit Moore's accusers and McConnell intent on forcing Moore from the race.
Updates:
Sen. Susan Collins followed McConnell's lead:
And Moore responded by calling on McConnell to step down.
Go deeper