McCain is relishing his role as chief Trump critic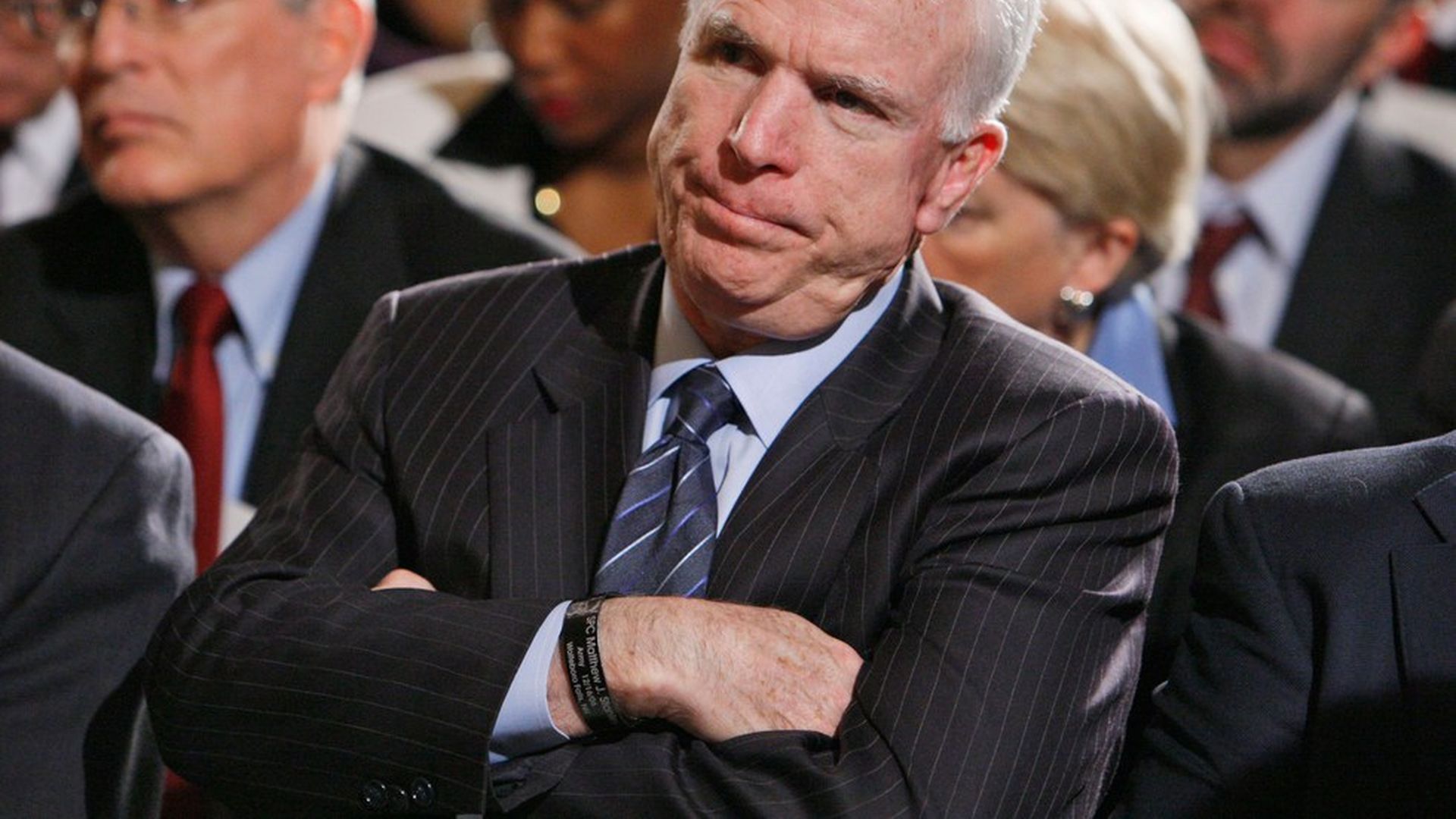 Sen. John McCain tweeted out a New York Times story Sunday morning, in which he was labeled the "unfettered voice against Trumpism."
"I'm doing what I think is right for the country," McCain is quoted as saying in the Times story. "I don't work for Donald Trump, and I don't work for his administration."
Why it matters: McCain and Trump have butted heads since the 2016 campaign, during which Trump said he likes "people who weren't captured," referring to McCain's five years spent as a POW. McCain, in recent months, has been biting back both through his rhetoric and by helping to thwart the president's agenda.
More examples:
His famous thumbs-down vote on the "skinny repeal" of the Affodable Care Act this summer.
His opposition to the Graham-Cassidy health care bill.
His Liberty Medal acceptance speech at the National Constitution Center, in which he said: "To refuse the obligations of international leadership...for the sake of some half-baked, spurious nationalism cooked up by people who would rather find scapegoats than solve problems is as unpatriotic as an attachment to any other tired dogma of the past that Americans consigned to the ash heap of history." Trump took it personally, according to the Times.
His criticism of the administration for not yet setting out a "plan for success" in Afghanistan, saying "Congress & the American people deserve better."
His 60 Minutes interview, in which he said Trump "changes his statements almost on a daily basis. So for me to spend my time trying to analyze what he says, I don't know." McCain also said while he was raised to believe in honor, Trump was raised differently.
His comments that the Trump administration wasn't being forthcoming on the four American soldiers killed in Niger earlier this month and that getting the information he needs may require a subpoena.
Go deeper