McCain after Niger hearing: "No doubt" ISIS threat growing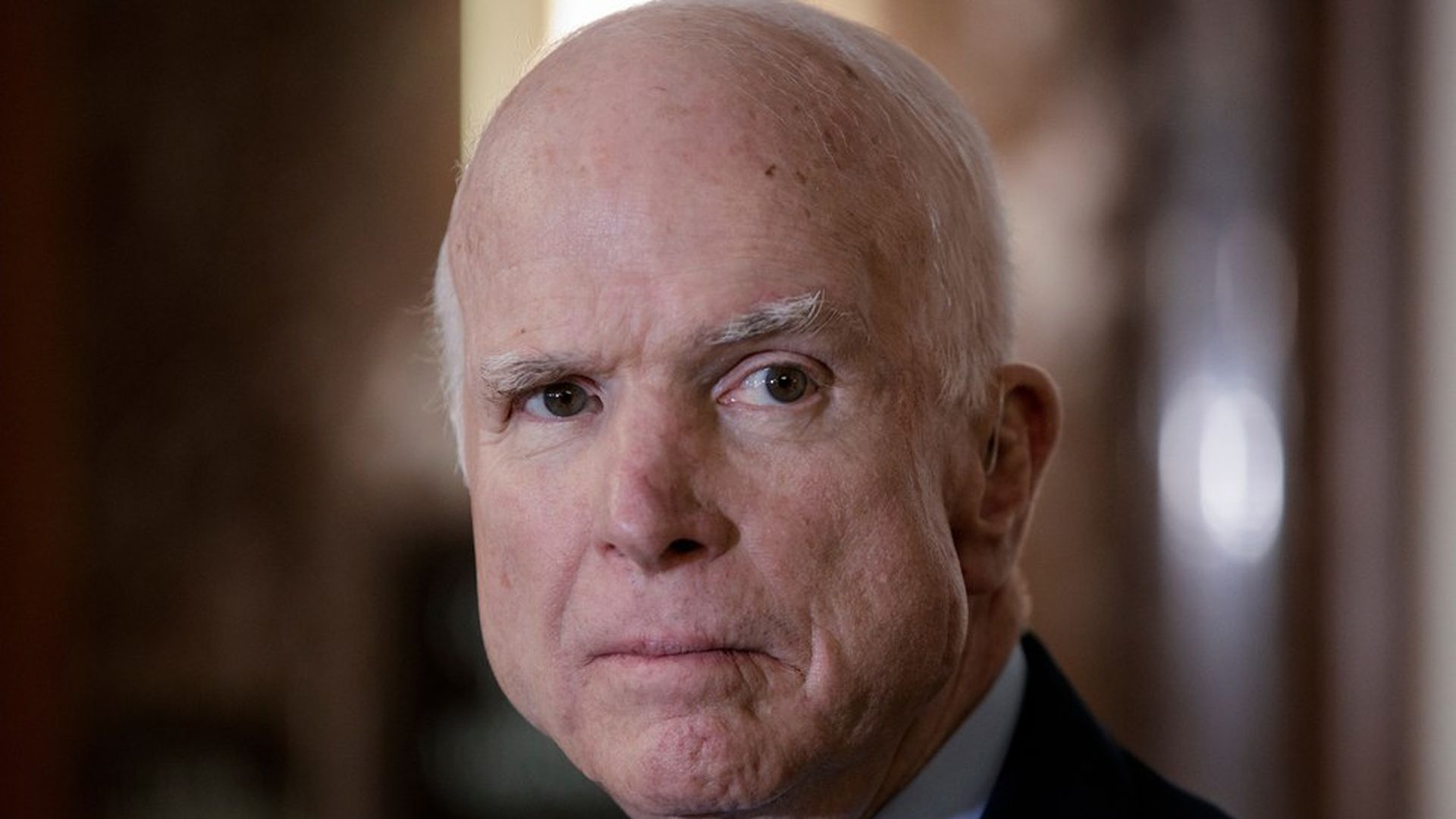 Following a classified briefing with Pentagon officials on the Niger ambush, Senator John McCain, chairman of the Senate Armed Services committee, told reporters that although the briefing was "progress," he left it with 100 unanswered questions and still doesn't know why it took 48 hours to find the fourth fallen service member.
Be smart: McCain and Ted Cruz both said their assessment is "there's no doubt" there is a rising terrorism threat in Africa with the fall of ISIS in Raqqa, and Bill Nelson and Thom Tillis agreed the threat is metastasizing. Cruz said he left the meeting thinking there will "be a continued need for U.S. military presence in Africa," although there was no discussion about increasing the military presence.
Senators disagree on whether this tragedy could have been prevented: Following the briefing Senator Ted Cruz said he was "encouraged...there were not significant steps that could have been taken to prevent this assault," (although he noted he still doesn't know "what precisely occurred"). Senator Richard Blumenthal, on the other hand, said his impression leaving the meeting was that he couldn't "look those families in the eye and say we're doing everything we need to do to provide sufficient intelligence."
Expect Niger to be fodder for discussions about military budgeting and the AUMF:
McCain said Congress "should be embarrassed" about Niger, claiming it's a direct result of Congress' inability to pass a budget that funds the military adequately.
McCain said this would be a "catalyst" for a new AUMF. He, along with the committee's top Democrat, Jack Reed, have been working on an AUMF proposal, and Tim Kaine and Jeff Flake have a joint pitch for a new AUMF already. Stay tuned for the public hearing on a new AUMF next week.
Up next: McCain said there would be regular briefings on Niger. The Niger report is expected to take 30 days to complete.
Catch up quick: What happened during this month's Niger attack
Go deeper