Mattis warns North Korea: aggression will mean the "end"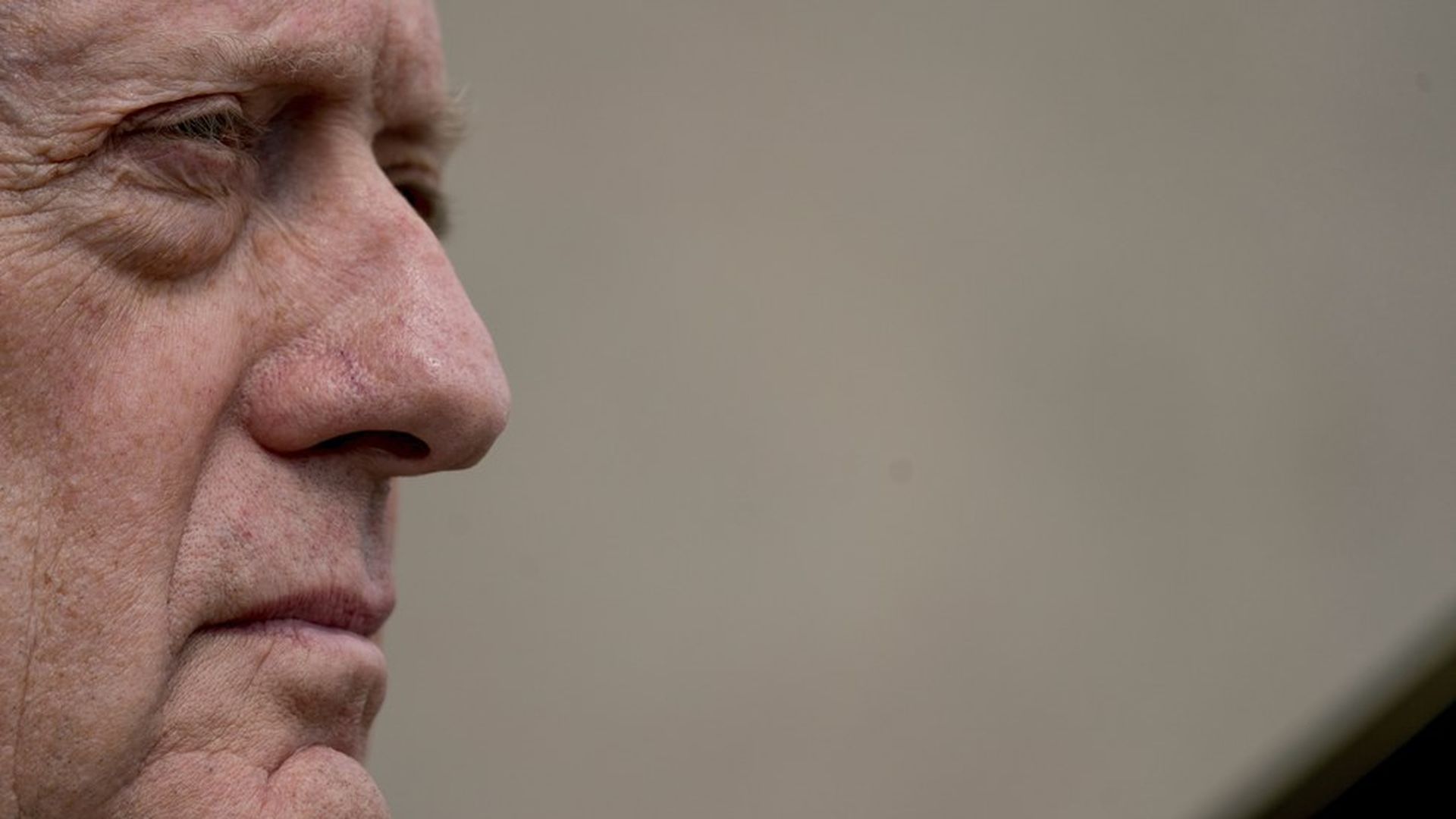 Defense Secretary James Mattis has issued a warning to North Korea against aggressive actions "that would lead to the end of its regime and the destruction of its people."
The backdrop: President Trump was reportedly speaking off the cuff yesterday when he warned North Korea that more threats would be met with "fire and fury." One day later, and after North Korea raised the possibility of striking Guam, Mattis has issued a more detailed statement that is more precise, though equally threatening.
"The United States and our allies have demonstrated capabilities and unquestionable commitment to defend ourselves from attack. Kim Jong-un should take heed of the United Nations Security Council's unified voice, and statements from governments the world over, who agree the DPRK poses a threat to global security and stability. The DPRK must choose to stop isolating itself and stand down its pursuit of nuclear weapons. The DPRK should cease any consideration of actions that would lead to the end of its regime and the destruction of its people.
"President Trump was informed of the growing threat last December and on taking office his first orders to me emphasized the readiness of our ballistic missile defense and nuclear deterrent forces. While our State Department is making every effort to resolve this global threat through diplomatic means, it must be noted that the combined allied militaries now possess the most precise, rehearsed, and robust defensive and offensive capabilities on earth. The DPRK regime's actions will continue to be grossly overmatched by ours and would lose any arms race or conflict it initiates."
Go deeper