Mattis says staying in Iran deal is in U.S. national security interest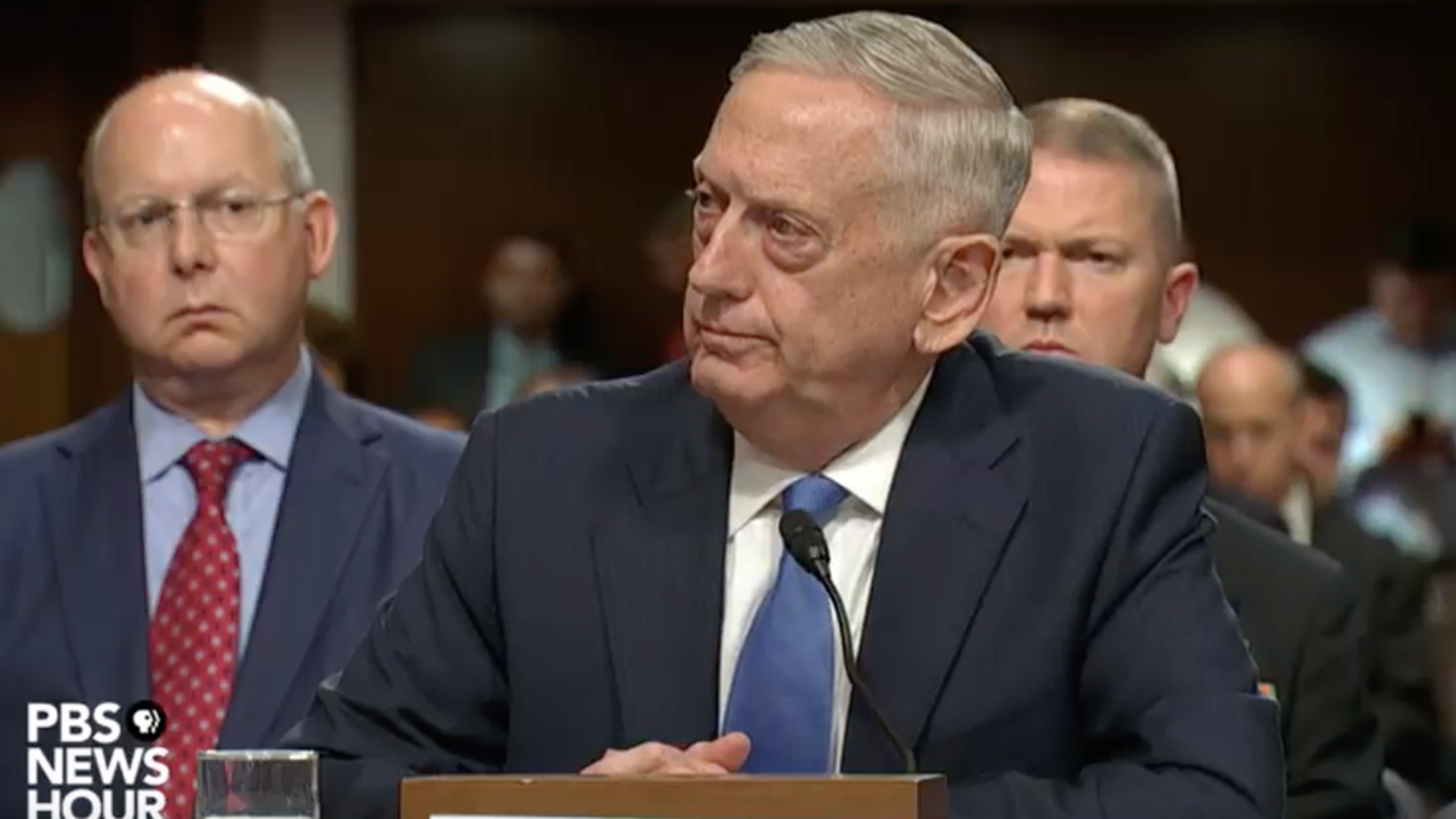 Defense Secretary Mattis was asked Tuesday at a Senate Armed Services Committee hearing whether he believes it is in America's "national security interest at this time to remain" in the Iran nuclear deal. After a lengthy pause, Mattis replied to Sen. Angus King: "Yes Senator, I do."
Why it matters: Trump has an October 15 deadline to certify Iran's compliance with the deal, or decline to do so. Trump has slammed the pact as "the worst deal ever", and has been wrestling with whether to take a step toward ending it. This also puts Mattis directly at odds with Iran hawks like John Bolton who are urging Trump to rip up the deal, and say it's a disaster for national security.
Go deeper