Mattis met with McCain about the Niger ambush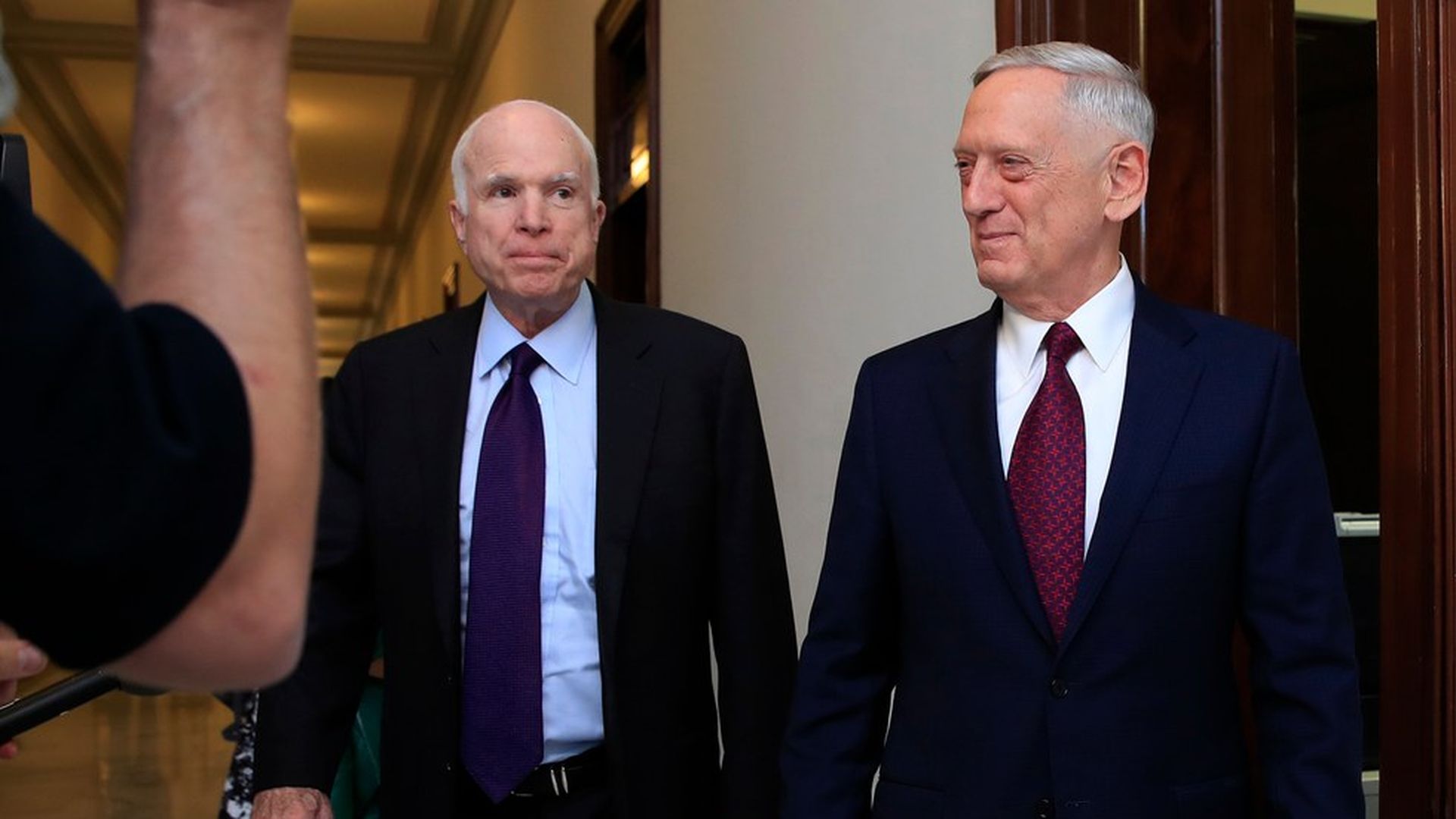 Secretary of Defense James Mattis met with Sens. John McCain and Lindsey Graham on Friday after the ambush in Niger more than two weeks ago that resulted in the death of four American soldiers, according to CBS.
Why it matters: There are still several unanswered questions about the ambush, and the FBI has joined the investigation. Sen. McCain said on Thursday that the investigation may "require a subpoena," but Sec. Mattis maintained that didn't prompt their meeting.
In Mattis' meeting with Graham, per the Washington Post, Graham supported Mattis' new rules of engagement that were presented in their meeting. The new rules includes putting "decision-making authority in the hands of commanders in the field," and expanding "the ability to use lethal force against suspected terrorists."
Go deeper