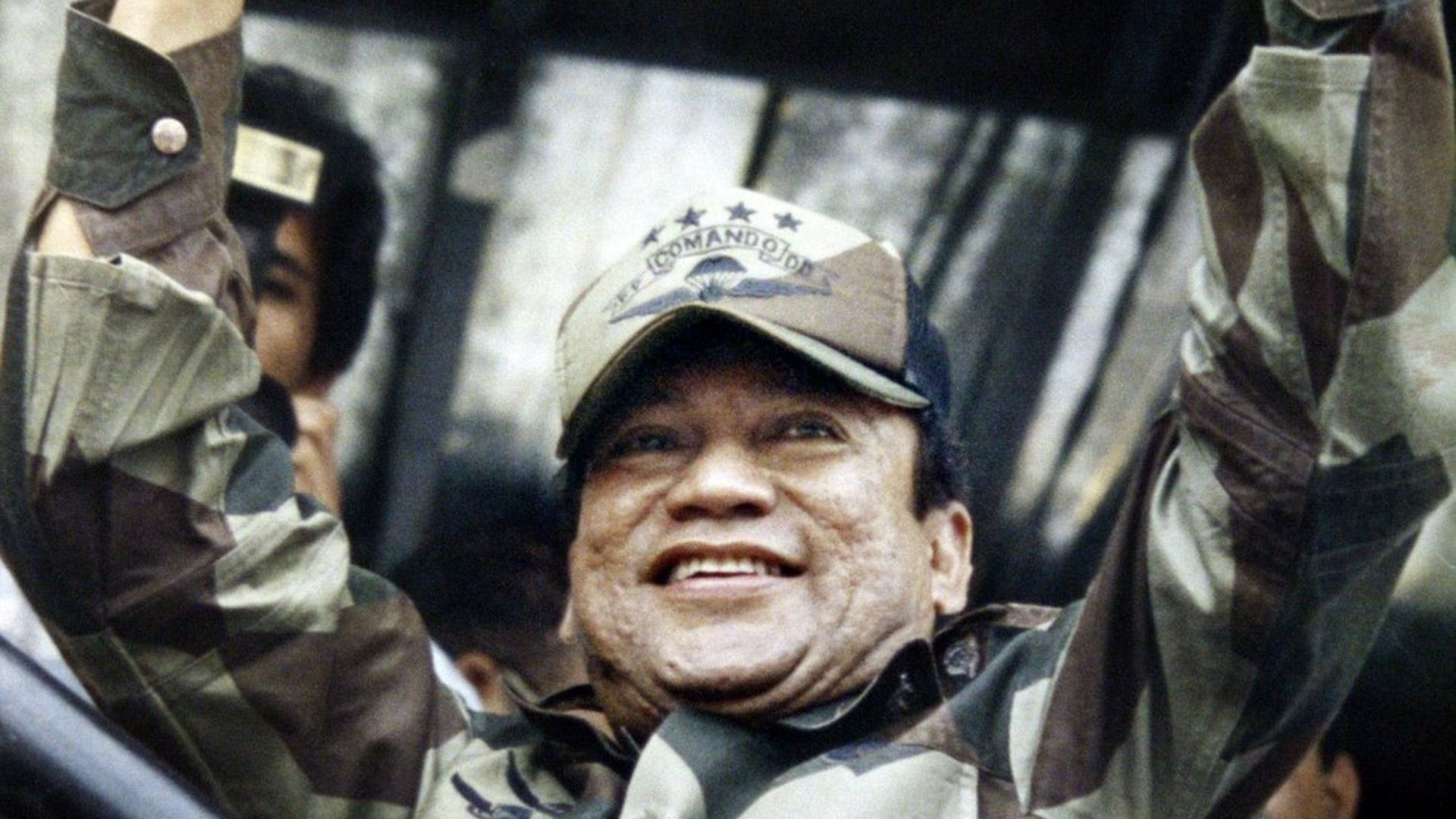 Manuel Noriega, the former dictator of Panama who was removed from power by an invasion from his former U.S. allies in 1989, is dead. He was 83.
Why he was removed, per WaPo: George H.W. Bush said Noriega "had declared war on the United States first ... made Panama a haven for drug dealers ... endangered open shipping channels through the Panama Canal. Gen. Noriega's opponents also charged he had ordered the killing of a prominent political opponent" and rigged the 1989 elections.
Why he mattered, per AP: "At the apex of his power he wielded great influence outside the country as well thanks to longstanding relationships with spy agencies around the world..."
After the fall: Noriega served a prison sentence in the U.S., eventually spending his final months in a prison for murdering political opponents during the 1980s, per the AP.
Go deeper